Online Brand Reputation Monitoring Tools for Businesses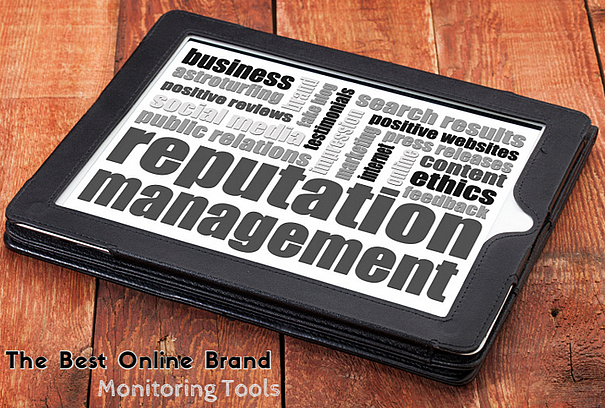 Brand reputation is critical, particularly given the power social media has, and the speed at which information travels online. If people were badmouthing your business online, for example, wouldn't you want to know so you could remedy the problem? Of course you would, and for that very reason you may already be spending time online tracking your brand. But, if you're spending hours doing it, you're wasting time.
Many programs are available to aid in reputation monitoring, so you don't have to figure out how to do it alone. There are programs that collect all of the information from various social media outlets in one place, and there are those that are specific to a single site, like Twitter or LinkedIn. Some are free and some cost, but choose a tool from a reputable company so you know you're getting the most accurate results possible. Here is a list of some of the best online monitoring tools available today.
Social Mention
One of the simplest monitoring tools is Social Mention. It's a free service with a pared down format. Just log on, enter the search words and hit enter. The program will search social media sites for any mention of the keywords and produce the results in moments. Down the left of the results page will be various graphs showing information such as 'Top Hashtags', 'Top Keywords', and 'Top Users'. You can even refine where the program should search (blogs, images, etc) by selecting from the drop down menu. The downside to Social Mention is that you will have to manually enter the terms every time you want to engage in monitoring. There isn't currently a way to set up ongoing tracking (their Alert tool has been temporarily suspended). Still, for a single search it's an ideal choice.
Google Alerts
One of the most popular and well-reviewed online trackers is Google Alerts. It's popular for three key reasons: it's free, it's incredibly easy to use, and Google is the number one search engine in the world. You do need a Google account (which is free), but you can set up an alert to notify you via email when nearly any word or phrase is used. For example, if you set up an alert using the phrase "inbound marketing", you will receive email notifications of links to current articles that use that phrase. Do the same using your business name, or other relevant words, and you can keep track of what people are saying about you and your business. Google Alerts searches the web, and not just social media.
LinkedIn Alerts
LinkedIn is the number one social media site for businesses, so monitoring your business reputation on LinkedIn is critical. Luckily, it's easy to set up alerts on your LinkedIn account, and there's no need to pay for an upgrade to do it. Simply click on the Advanced Search button at the top of the page and follow the instructions to set up keywords and frequency of notification.
Twitter Stream Monitoring
Monitoring your business name on Twitter is as simple as entering it into Twitter's search field. You can enter relevant words with or without hashtags, but you'll have to do it each time, just as with Social Mention. However, there are services that will monitor the Twitter stream for you on an ongoing basis. For example, HubSpot offers a Twitter social monitoring tool, as does HootSuite, Rankur, and Trackur, among others. In fact, many sites that offer Twitter stream monitoring can also monitor other social media sites for you.
Information and comments spread online faster than ever before, whether the information being disseminated is true or not. All it takes is one negative comment to become viral for your business reputation to be ruined. So, regardless of which tools you use to monitor your company's online reputation, make it a priority, and stay in control of what is being said about you, your employees and your business.
Article by Will Williamson