Marketing & Business Branding Tips From Hemsley & Hemsley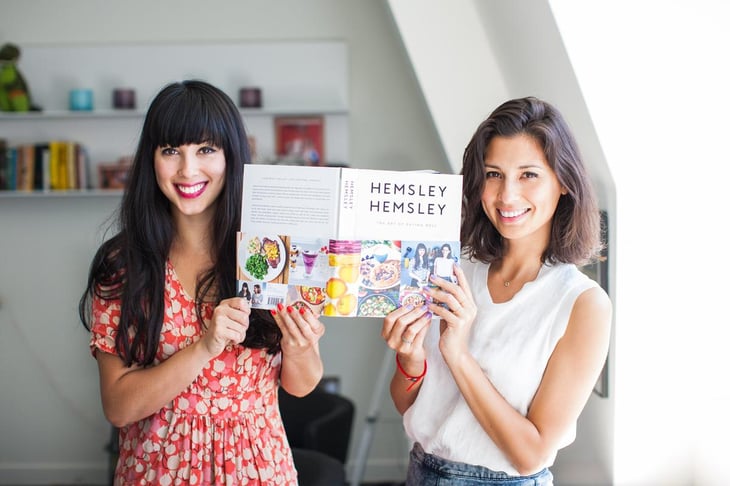 Photo credits: https://www.amazon.co.uk/Art-Eating-Well-Jasmine-Hemsley/dp/0091958326/ref=sr_1_2?ie=UTF8&qid=1465997546&sr=8-2&keywords=hemsley+and+hemsley
Learn The Secret To Hemsley And Hemsley's Success And Find Out How Your Business Could Benefit By Following A Similar Marketing Strategy To The Hemsely Sisters
Have you heard of Hemsley and Hemsley? If not let me explain who they are and what they do. Hemsley and Hemsley are two beautiful sisters who have a cookery show which currently airs on channel 4. They started off as healthy food bloggers, and have developed a very successful brand. I personally would describe them as the UK's newest food stars. I've been following them for a while now on social media and have watched their rise to fame with great interest because of the marketing methods they used to grow their brand.
After observing them from the very beginning of their marketing journey I feel that there is a lot that business owners, and anyone responsible for marketing a business, can learn from them. As a social media marketing manager I was particularly impressed with their use of social media. I have detailed below the 5 key things that I think marketers and business owners can learn from Hemsley and Hemsley.

1. They Didn't Let A Small Budget Stop Them!
Hemsely and Hemsley began with a small budget, but this didn't stop them from doing something they were passionate about. The sisters created a blog and worked hard to make the blog a success by updating it regularly with great content. Their blog was pretty impressive and caught the attention of all of the right people, including industry professionals, which resulted in them having several books published. The Art Of Eating Well is one of their most popular books you can check it out here - https://www.amazon.co.uk/Good-Simple-Jasmine-Hemsley/dp/1785031600/ref=sr_1_1?ie=UTF8&qid=1465981127&sr=8-1&keywords=Hemsley+and+hemsley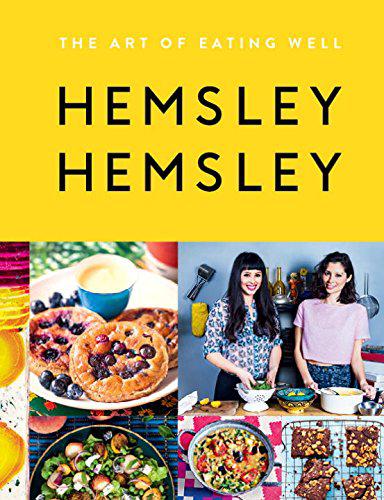 2. They Made Sure They Had A USP In A Saturated Market
The sisters have made sure that their brand has a USP, something that makes them different to all of the thousands of other foodies, and health food bloggers that they are competing against. The Hemsley sisters are aware of the fact that they needed something that would make them and their brand stand out from the crowd. Well for a start one of their USP's is the fact that there are two of them and that they are sisters. It's almost like two Nigellas for the price of one. LOL! But their main USP is the fact that they are promoting wellbeing via healthy food rather than focusing on weight loss which is what is usually associated with healthy eating blogs etc.
They put a focus on eating well, for optimum health rather than going for the same old eat clean label that their competitors are going for. The Hemsley Sisters used phrases such as the following. 'Good food, good mood, good digestion good health' and 'eat well to feel better' and 'wellness begins from within'. These phrases caught the eye of their target market as they were offering something different. It's a fresh new approach that was welcomed by their target market.
This is something that all business owners could learn from, if you are in a saturated market, do something special to make your business stand out from the crowd. Make the most of your USP! For some great tips regarding how to stand out from the crowd take a look at the following article – How To Make Your Small Business Stand Out From The Crowd

3. They Made Things Personal
As I mentioned earlier Hemsley and Hemsley are sisters and they used this to their advantage. They didn't shy away from talking about their family and friends, or their personal life experiences. Because of this, anyone that followed them on social media or subscribed to their blog felt like they had a personal attachment to the Hemsley girls and their brand.

Now, don't get me wrong, I understand that this isn't for everyone! And there will be many marketers and business owners out there that feel it wouldn't be appropriate to talk about their personal experiences, or wouldn't feel comfortable including their family and friends in their blogs, or articles etc. Which is completely fine, but there are other ways of making your brand feel more personal.

For example, you could discuss your views and opinions on things that are happening in the industry, or if you have members of staff that are happy to share their personal experiences etc. you could take advantage of this and involve them. I strongly suggest you follow the Hemsely sisters lead and add a personal touch to your business. It doesn't matter how you do it, just do it. Adding the personal touch really does help your customers and potential customers to build a closer relationship with you and your brand. If a customer has an attachment to your brand they are much more likely to trust you and purchase from you rather than your competitors.

4. They Made The Right Impression
Hemsley and Hemsley made a great impression by always presenting themselves and their food well in images and videos. All of the photos that they share on their blog are top quality. Be sure to do the same for your business and produce top quality images that show your brand and your products in the best light possible. Take a look at the Hemsley sisters Instagram account to get a feel for what I mean - https://www.instagram.com/hemsleyhemsley. Even their most casual images, such as photos of them at home are top quality.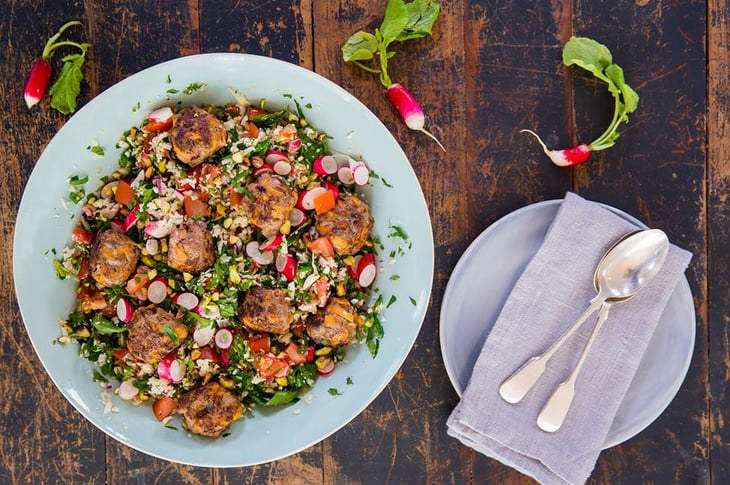 5. They Took Advantage Of The FREE Social Media Sites That Were Available To Them
The Hemsley sisters took full advantage of all of the FREE social media sites that were available to them. They posted regularly on social media accounts such as Twitter, Facebook and Instagram and made great videos on YouTube which must have made the right impression as they now have their very own TV show.

To summarise Jasmine and Melissa Hemsley make sure they attract the attention of the right people by producing interesting fresh content and by blogging and posting regularly on all of the key social media sites where they know their target market will be hanging out. Such as Instagram, Facebook, YouTube and Twitter. Their clever online marketing strategy has resulted in them, and their brand, moving up in the world. Rather than just having a YouTube channel they now have their own TV show. The success of their blog has resulted in them having several equally successful books and they even have their own accessories and food products that are available to buy in the UK.

Now that the Hemsely sisters have marketed their way to the top in the UK, they have their sights set on the USA and have started to promote to our American friends. I have no doubt that with their marketing and branding expertise they will be just as big a success in the USA as they have been in the UK! Well done Hemsely and Hemsley, I salute you! Because you did everything right, you got the results you deserve. A successful business and a thriving brand, Jasmine and Melissa Hemsley have proved that if you focus your marketing efforts in the right places you can build a successful business no matter how small your marketing budget is. If you would like to take a look at Hemsely and Hemsley's blog and social media accounts for some inspiration I have detailed a few links below.
Hemsley and Hemsley on Facebook - https://www.facebook.com/HemsleyHemsley/?fref=ts
Hemsley and Hemsley on Twitter - https://twitter.com/HemsleyHemsley
Hemsley and Hemsley on Instagram - https://www.instagram.com/hemsleyhemsley/