Is Word Of Mouth Enough To Keep My Business Running?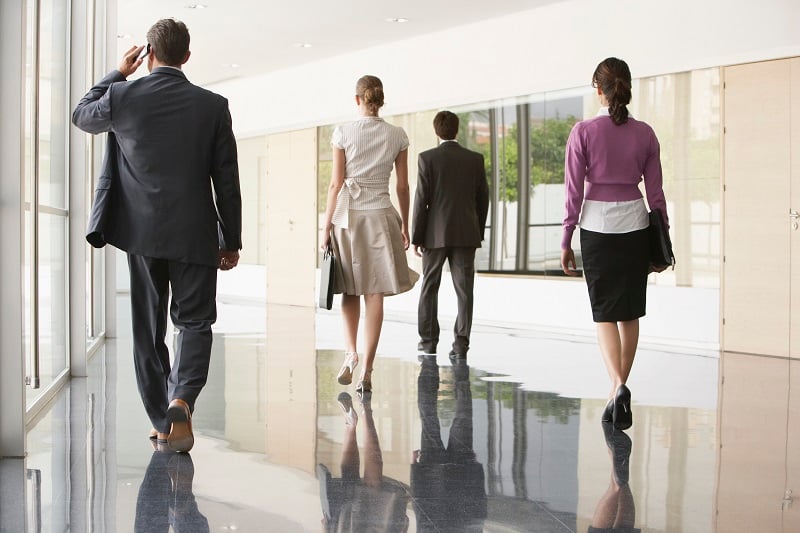 Word-of-mouth referrals are often seen as the endpoint of marketing – you invest in marketing up to the point where the new customers trickle in on their own. But is this strategy enough to keep your business running? The short answer is usually not. Many businesses rely on word-of-mouth referrals too much, and as we'll see in this article, this is a risky strategy.

What's Wrong With Word-Of-Mouth Referrals?
Nothing specific – but any marketing that takes place outside of your company by a third party risks you losing control over your messages. How can you be sure, for instance, that when your customer referred your business to a friend of theirs in the pub last Thursday night, that they correctly represented your services, brand messages and capacity for delivery? You simply don't know what they said and to what extent the messages were conveyed. This creates potential misunderstandings and opportunities for miscommunication between yourselves and your new customer, which can have a knock-on effect with your relationship with the referring customer. This reason we strongly recommend treating word-of-mouth referrals as new leads, with all the care and attention to marketing you would give to any other inbound lead.
Additionally, word-of-mouth referrals are unpredictable. You don't know when they're going to come in or what their value will be. This is, at best, a very unsteady foundation for a business growth strategy and in fact, referrals aren't normally enough even to sustain business activities at their current level.
So if you're looking for consistent, long-term growth, or have particular plans in mind, you will need to supplement word-of-mouth referrals with other business development strategies. Word-of-mouth referrals are passive – in the sense that they are out of your direct control to influence. You should supplement them with proactive strategies for bringing in new customers and retain existing ones.

Word Of Mouth Referrals & Customer Retention
Does this mean you should forget about word-of-mouth? No, so long as the limitations of word-of-mouth referrals are recognised, it is definitely an important source of new business and should be encouraged. Word-of-mouth referrals don't normally cost you anything, and are also a clear sign that you are doing other things right. You won't get word-of-mouth referrals from unhappy customers – only completely satisfied businesses will risk their personal reputation by recommending your services to a friend or supplier.
So if you're getting referrals, at least something about your customer retention program is working. You can encourage this trend by specifically building referrals into your retention strategy, for instance by offering refer a friend incentives to customers who deliver new customers to your door.

The Next Step
Word-of-mouth referrals are great, but will never be a consistent or reliable way of growing your business. You need certainty and predictability in order to make intelligent investment decisions. This is where inbound marketing comes into play – a rational and measurable approach to digital marketing, which aims to bring customers to you through online lead generation. Find out more about the tactics we use to deliver greater growth and improved profitability to companies such as yours. Call 01332 343281 or click here to send us a message.
Image source: Stock Unlimited