I Can't Send Or Receive Emails – What Should I Do?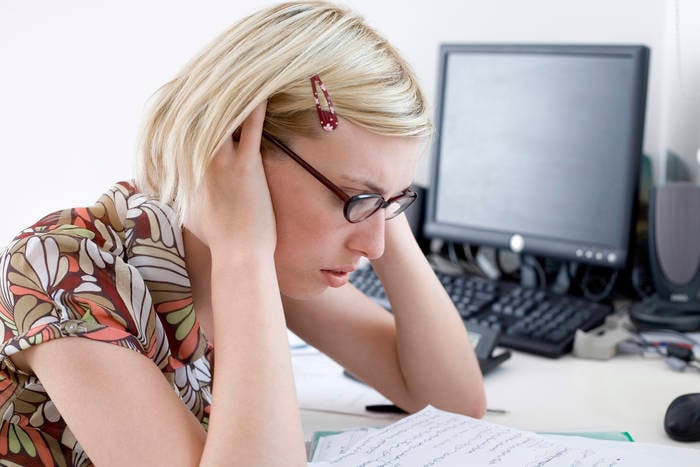 I'm sure you've all experienced the stress and panic caused by emails. One minute they're working fine and the next thing you know you stop receiving emails and are unable to send!
For some businesses that rely heavily upon email communication, unexpected downtime like this can result in lost enquiries and business, costing you money. So, it is important to try and get them back up and running correctly as quickly as possible. In this article, I aim to talk about some of the most common email issues you may encounter and how you can go about resolving them.
1) Sending Email Issues
You may have encountered issues where you are unable to send emails numerous times. You either get a bounce back message or it just doesn't go through and gets stuck in your outbox. What should you do in this scenario?
First of all, it is always worth checking your email account settings before anything, just to make sure nothing has changed.
To do this in Microsoft Outlook, you will need to either click on file or tools and then into account options or account settings. This should bring up a new window with your email address. Simply double click on this to edit your settings. I have included two guides below to help with finding where to edit your settings in Outlook and Thunderbird as these are two of the most popular email clients.
To view a detailed guide of changing your email settings in Microsoft Outlook, visit – https://support.office.com/en-us/article/Change-email-account-settings-58b62e89-6a9b-467b-8865-d5633fcacc3f
For a detailed guide on changing your email settings in Mozilla Thunderbird, visit - http://www.liquidweb.com/kb/how-to-modify-an-existing-email-account-in-thunderbird/
For sending emails you need to go to your outgoing server (smtp) settings. Here are some things to look out for:
Outgoing Server Name: This should be mail.yourdomainname.co.uk (if you are using Pulsant with JDR), or mail.lcn.com (if you are using LCN).
If you are using another email provider you will have to check what this needs to be with them.
Port Number: The port number should usually be 25 for a POP3 account or 587 for an IMAP account.
Authentication: This should be normal password.
Username: This needs to be your email address. Make sure it is spelt correctly.
Also, if you get the option to tick a box that says use same settings as my incoming server then that should be ticked. Save the changes and try sending your email again. If it works great. If not, then check if you get an error message.
Some of the most common error messages are:
The server is unable to connect
This is usually an error you will be able to fix by going in the settings. Double check the server name and port numbers are correct.
The recipient's mailbox has exceeded its storage limit
This is an error on behalf of the person you are trying to send to. It is best to try contacting them and letting them know their mailbox is full. Once they have cleared up some space you should be able to send the email fine.
Connection timed out
This could be due to your internet connection. Try again in a few minutes and if you still experience the same problems, first try contacting your Internet Service Provider. If the issue is not on their end you will need to contact your email provider.
Password box keeps popping up
If the password box keeps popping up prompting you to enter the password you will need to renter it. Make sure this is correct. If you don't have access to the password or can't remember it, you will need to call your email provider for assistance. At JDR, we don't keep these on record due to security reasons but we can reset the password for you.
Certificate security exception coming up
If a box keeps coming up prompting you to confirm security exception before sending an email then tick confirm and accept. It might ask you to do this a few times before it stops coming up.
Bounce back
If you try sending an email and it bounces back, always check the error message. It should give you information on why. For example, it might say "the email address you are trying to send to has exceeded its mail capacity" or "the email address doesn't exist". If this is the case, you may have to call the person you are trying to send to and let them know. However, it is a good idea to first check the spelling of the email address you have sent to when you get a bounce back.
2) Receiving Email Issues
If you have stopped receiving emails or a client has called you and said they are getting bounce backs this can be extremely frustrating. One of the most common reasons for not being able to receive emails is that your mailbox is full.
If this is the case, the sender should have received a bounce back letting them know this.
What you'll need to do is log into your emails through webmail and delete some items out of your inbox and trash to free up some space. If you need assistance with this then you'll need to call your email provider.
If you simply have stopped receiving or are getting errors then you should be checking your incoming server settings. These can be accessed in the same area as your outgoing settings discussed earlier. Your incoming server settings should be:
Incoming server name: This should be mail.yourdomainname.co.uk (if you are using Pulsant with JDR), or mail.lcn.com (if you are using LCN).
Username: This needs to be your email address. Make sure it is spelt correctly.
Authentication: This should be normal password.
Port numbers: This should be 110 with POP3 or 143 with IMAP.
Finally, double check your password is spelt correctly.
If you have checked the settings above and are still getting error messages or are having trouble receiving, then you may need to call your email provider as there could be an issue with the server itself. Also, take a look at this blog post for more information: 5 Action Points To Take When Your Emails Stop Working