5 Action Points To Take When Your Emails Stop Working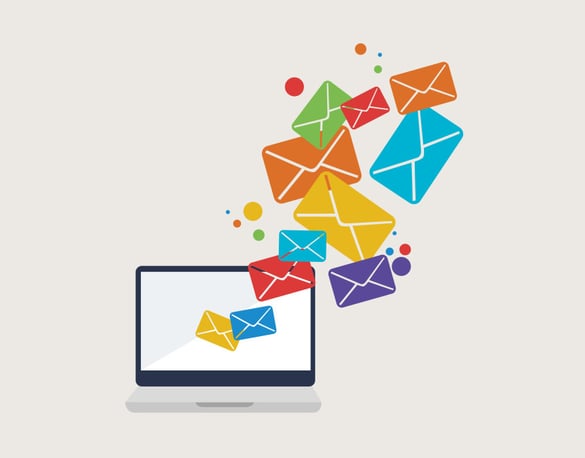 Have you recently had issues with your emails? Do they drive you crazy when they stop working? Emails are crucial to any business and the moment they stop working, chaos ensues! It's important that you remain calm whilst the issue is happening, which can always be easier said then done. It is also important that you run some tests yourself before contacting your email provider. In this article I will be discussing 5 points which you can check and take action on to help reduce the downtime of your emails.
Lets get started!
1. Have you installed Windows 10?
This may seem like a very strange question to ask but you would be surprised what impact the new Windows 10 update has had on emails and computers! This is a great place to start as you can quickly rule out if it is a server issue with your emails, or if it is a software problem on your computer. If you have installed the new Windows 10 update and your emails have started to misbehave since then, this is a key indication that this has impacted your emails. The best thing to do in this situation would be to contact Microsoft themselves and get them to check your computer out. There has been reports that during some updates some files get corrupted and this is what can affect your emails. If you have not installed the new update please move onto the next point...
2. Have you changed any of your settings?
Updating just the smallest of setting on your emails can throw them all out of sync and can create big problems with your emails! You're always best just leaving your email settings alone once they're all set-up correctly and working, but if you do ever make any changes to your settings without talking to your email provider first, always make a note of it! This can help your email provider if an issue does come up as they will be able to see what settings have been changed. If you are making updates and need some assistance then it is always best to call your email provider so they can guide you through them. If you're struggling to set your emails up and are using Outlook here is a great article which can help - How to Set up Your Emails in Microsoft Outlook 2003 .If you have not changed any settings on your email account then see the next point...
3. Are you receiving bounce backs?
Bounce back messages can be a massive help when having email issues. Sometimes the bounce back message will state what the problem is, other times it will give you a number code which you can then pass onto your email providers. Some bounce back messages that can help are:
Mailbox is full – This message means that your email mailbox is full meaning you're unable to send or receive any new emails. To solve this issue you can call your email provider and they will talk you through how to clear some more space in your mailbox. Another way around this is to get your mailbox limit increased, there normally is a cost involved in this, so talk this through with your email provider.
Email address no longer accepts mail – This message means that the email address is no longer accepting mail which normally means the email address has been deleted or deactivated. The best thing to do with this message would be to contact the person you're trying to email and let them know of the issue whilst getting a new email address from themselves.
If you're not receiving any bounce backs or error messages then see the next point to test...
4. Check your Internet connection!
This could sound like a pretty useless tip to try but it is always worth testing your internet connection before contacting your email provider. All you need to do with this is simply go onto Google and do a search, if it works like normal then your internet connection is fine! Not only do you want to test your internet connection but also test your website! It could be the case that there are issues with your domain name and if your website is down and so are your emails then you need to contact your domain provider. If you're unsure about what your domain name is or have any questions give this useful article a read – Common Domain Name Questions.
5. Try restarting your machine
Such a simple but effective solution! You would be surprised how many times this point has worked for emails! Not only does it work for emails but a lot of the time if you're having issues with your computer or it's running slow, restarting it can fix the problem! Very strange and no one knows quite why this works but it is a great thing to test if you're running out of ideas! This can also work if you have updated any email information within the settings, sometimes you just need to give it a push start again and the settings all click into place!
Still Not Working...?
If you have tried all the above points and your emails are still not working then you now need to get in contact with your email provider. If you explain all the points you have tried this can help them to diagnose the problem quicker and have your emails back up and running in no time! It could be the case that the email server is having problems, and if this is the case unfortunately you just have to wait until the issue has been fixed by the server team.