How to Turn your Website into a Consistent Source of New Business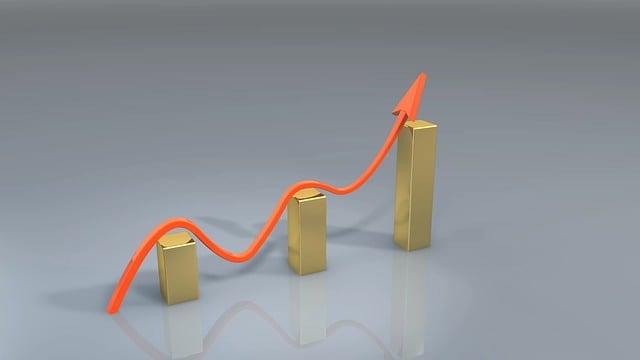 Turning your website into a consistent source of new business isn't something that just happens overnight. It can take years of hard work and patience (depending on your niche) – until your website will consistently get large amounts of organic traffic and convert effectively.
So, how can you turn your website into a consistent source of new business?
Start an SEO Campaign
If you haven't done already, then the first thing you need to do in order to make your website a consistent source of business is to start up an organic SEO campaign. Yes, there are lots of other ways you can get traffic to your website and start getting more enquiries, including Google Adwords, Facebook advertising, display advertising and more. However, organic SEO still has and always will have the highest ROI out of any other form of online marketing in the long run.
Get it Right
When you are starting your SEO campaign it is important that you get things right from the start. Below are some of the main things you need to get right and consider:
1) Target Market
Getting your target market right before you start marketing your website is extremely important. The keywords you target for your campaign, as well as the design of your site and the usability of it can all be affected and changed depending upon who your main customers are. Therefore, make sure you spend enough time researching your market and customer base so your website and content is planned out effectively for these customers.
2) USP
Knowing your unique selling point is another extremely important factor as this will influence the structuring of your site and the way it is planned out. Your USP will also help with writing calls to actions for your site, as well as meta descriptions and title tags to increase your click through rates from the SERPs. Your USP could be something like low price, free delivery, unrivalled/unmatched service etc.
3) Keywords
After you know the market you are targeting and have your USP you can then start researching potential keywords that will be the basis for your SEO campaign. It is important that you get this right from the start of the campaign and don't leave any stone unturned. Make sure you spend your time wisely in looking at different keyword variations, short and long-tailed phrases. Make sure you do thorough competitor research for the terms and figure out how long it will take you to rank. It is a good idea to start by targeting between 5 - 10 main keywords for your website. For more information on keyword research, read our article here - https://www.jdrgroup.co.uk/blog/bid/242244/how-to-choose-the-right-keywords-for-seo
4) On site Optimisation
On site SEO is still a crucial factor that Google takes into consideration when ranking a website. Some of the things that you need to make sure are properly optimised include:
- Your Title Tag
This should be unique on every one of your pages and should include targeted keywords for that page as well as a USP to make it more appealing.
- Your Meta Description
Again, the meta description is still a very important factor when ranking a website and each of your pages should have their own unique description that should be compelling and include targeted keywords for that page.
- Heading Tags
The H1, H2, H3 tags etc. on your website should be optimised effectively to include your targeted keywords for the specific page where possible.
- Image Alt Text
Image alt text is like the anchor text of a normal backlink and Google reads this. Therefore, it is important that all images on your site have alt text that is relevant to the image and your keywords.
- Site Load Speed
Another really important factor in the on-site SEO of your website is its load speed. You can run a check using Google PageSpeed Insights (http://developers.google.com/speed/pagespeed/insights/) to see how good your load speed is on a mobile device and desktop and see what actions can be taken to improve it.
There are lots of other factors that need to be considered with the on-site optimisation of your website but these are some of the main ones.
5) Content
Content is a major factor in Google's algorithm now more than ever. It is important to have as much content on your site as possible that is useful, informative, reads well and is relevant to your niche. The more quality content you have on your site, the more Google will like it. As well as having quality content, it is much better if you can have a fresh stream of new content adding to your site. The best way to ensure this happens is to have an on-site blog and add weekly articles to it that visitors will find useful and informative. For blogging ideas, read this article here - 11 Blog Post Ideas For Small Businesses.
Be Patient
The most important thing to keep in mind is that you have to be patient with your organic SEO campaign and not get frustrated. At the start it may seem like nothing is happening, but in the long run the results will come. Years ago any one could go out there, change the meta tags on a website and get found at the top of Google for almost anything. However, time has changed and Google's algorithm is getting more and more intelligent. This has meant the way we do things in SEO has also had to change and older tactics that used to work fantastically no longer have any impact at all.
SEO is now much more complex and there are a lot more things that Google takes into consideration when ranking a website. As well as this, the online world has got more competitive and there are a lot more businesses trying to compete for targeted key phrases than there used to be. As long as you are patient with your SEO campaign, follow the steps in this article and stay in it for the long run, you will be able to turn your website into a consistent source of new business.