High Street vs E-Commerce: How Retailers Can Maximise Sales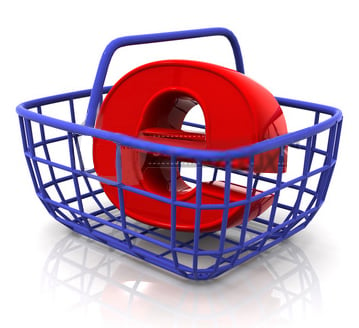 Over the past ten years the internet has affected the high street in a major way, as consumers buying habits have changed.
As a result, for retailers there is now an ever increasing shift over to online shopping and promoting products through Digital Marketing strategies and techniques. So is there still value in having a physical store?
1) The Benefits of having a Retail Shop
Your shop allows potential and current customers to visit and have a personal contact at your business that they can speak to face to face. It allows you to provide professional customer service and to truly explain the capabilities and benefits of your products.
Additionally if any of your customers have a problem with any of their products they can also visit the store and you can reassure them that you can resolve their problems. It allows you to provide a large amount of support to your customers.
This personal contact does something that a website can't do and can create loyalty and trust in a customer base. Conversion rates are likely to be higher when you can look your prospect in the eye and engage them, especially for higher value or complex products.
2) Benefits of Selling Online
If your business wants to successfully promote your products and services online, it is crucial that you have a website as part of your strategy. It is important to have a website which explains about your business capabilities and you can additionally sell your products online. There are a range of benefits for selling online. For example:
Lower Running Costs - If your business is involved with selling online through an ecommerce website you will save on a range of different costs. These normally involve electricity costs, rent, staff just to name a few. Even if your business only partly sells online, you will still save on a range of business costs. This will allow you to increase your budget for other crucial elements of your business plan.
It is not restrictive - An online shop will allow you to gain sales from a range of locations. You will also be open for business 24 hours a day 7 days a week. Because of this increased reach you will be able to attract a new market of customers who are too busy during the day to visit your shop.
For more information about E-commerce, read our article 7 benefits of selling online.
3) The Best of Both Worlds
It is fundamental for businesses to maximise their enquiries and sales. The best way to do this is to have both a retail store and online website to sell online!
Selling online helps you maximise your retail sales in your store. This is because several prospects will come across your business via your website and then may visit your store before purchasing your products. Your online website presence and store itself combined are effective in trying to maximise the sales for your business. They allow customers to shop from you in their own time, at a time and place that is convenient for them. Many customers now want to go in store to look at products, but will eventually buy online later. Without a website, you miss out on those sales.
Also, if many of your customers are tourists or one-off purchasers that are unlikely to be in the area again, then use your website to allow them to continue to buy from you.
But also, having a physical shop also helps retail sales. More and more brands are offering 'click and collect', as a way of combining the online and offline world.
The web is full of 'bedroom traders', and having a physical premises gives first time buyers more confidence to buy from you, knowing they could come and visit if they had any problems.
So if you have an E-commerce business, consider setting up an offline store – and if you have a shop but no website, then get in touch to find out more about creating your own E-commerce website.
Article by: Laura Morris-Richardson