How Can You Measure Your Marketing Campaigns?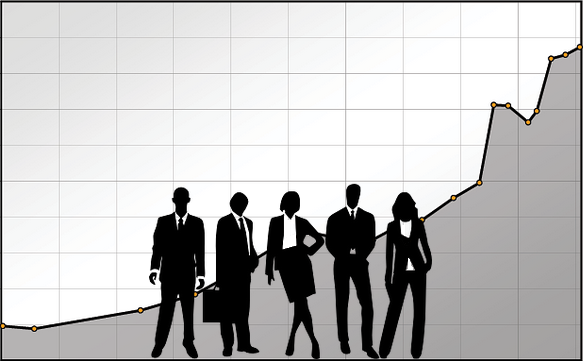 You may have just started a brand new hobby with one of your best friends or you always go to the gym before work, but what do you want to achieve out of that? As human beings we always want to improve and strive to achieve throughout life. We work really hard to gain success and achieve our goals. You should look at your marketing campaigns similarly; you want to know how successful they are. Ask yourself this question - has your marketing campaign got more people visiting your website, more people calling you and wanting to know more about your products?
Have you been following marketing campaigns throughout 2014? Have you been noticing the messages used by your favorite brands? If you work really hard planning your marketing campaigns and spend the time gaining inspiration, this will create a campaign that your customers will engage in and connect with. This will help you to get more sales and enquiries quickly. Measuring your marketing will also help you determine how your business has benefitted from that marketing? Did you achieve all your goals and how many more website visits, enquiries and sales did you receive?
Many businesses only assess their results when the campaign has finished, although this could be affecting you. You may be running a campaign for a month; however you may have subtle changes you want to make to improve the campaign. This can only be done if you understand each week how your campaign has been doing. You may want customers to book or register for an offer. If you have content on your blog, how many people have been reading it? You then need to think who in the company will track this information and coordinate with your customers? You may want to adapt these systems throughout the campaign and this is why you need to know how many customers are viewing your offer, commenting and enquiring.
Your campaign has just been launched so where should you be going next?
1) Are you clear about your goals?
When starting to measure results look at your initial goals. SmartInsights sees goals as "the broad aims to shape your digital strategy and how your digital marketing tactics will contribute and impact on your business." These are likely to vary depending on your offer and the response you want to gain from customers. Is your website a large part of your campaign? Are you wanting to increase targeted traffic, increase sales, or your online visibility? These may be some of the goals you are considering. You should have specific goals for the marketing tactics you are using. If email campaigns were part of your campaign strategy, you could determine how many new leads you want to achieve. If you want to attract more customers through sales pages how many new visits and conversions do you want to achieve (and the same for online advertising)
When launching campaigns for our business, I always ensure that measuring the results is a priority. I can then see which aspects of our campaigns are the most successful. I assess whether our campaigns actually engage with our customer groups. Did they take part in our campaign and did we achieve new enquiries and sales? If we shared the messages through emails and our social media pages, saying check out our special offer, did our customers respond to us? Did they then go and register for our offer straight away?
2) Are you checking your analytics?
Marketing tracking systems will help you to assess the impact of all your marketing activities every single day. Why use a trackable marketing system? They can combine your results so you can quickly assess the strong and weaker areas of your campaigns. You can then create graphs and charts to see the links between different areas of your campaigns. To track your website results you may want to go to Google Analytics to assess how people found your website, how long visitors are staying on your website, how many times they view a certain page and which page do they close your website on. Not only for your website but also for your advertising, see how many visits you have got. Which aspects of your adverts were most successful? For more on Google analytics read this article - How To Increase Website Conversion Rates With Google Analytics
If your business is involved in Inbound Marketing for example, there are specialist systems to help track your results. Is social media part of your strategy? If your answer to this question is yes, see how successful your business has been. Hubspot sheds light on social sharing showing how" people share things for 3 reasons; to show their capabilities, because they find it helpful or they want to help others find useful information." Learn what your social reach is, how many visits and shares you are gaining and if you are receiving any comments. You can then track your content to see how effective each blog post is. For your campaign you may have one blog article or a series of articles, use your system to see how many people have read your blogs, commented or clicked through to your sales page. This will help you to answer the question, did this offer truly work for your customers and your business. What similar offers could you do in the future to make sure that your customers are interested?
3) What do your results actually mean?
You have gathered your results but what is the overall impact on your business and your marketing plans? Which aspects of your marketing have gone really well and which areas would you change? You could have done a campaign involving a blog, your social media channels, email campaigns and videos. You should ask questions such as - why were your social media posts a success? Or - how could you look at changing your email campaigns to make them more effective? Trial different content styles to see which ones work for you. Once you have established which areas to improve, make sure you use these tips for your next campaign.
A final tip for you today is to plan ahead for your marketing campaigns and as soon as you launch each one, start measuring your results. Don't forget to measure your results only then will you know how many new enquiries and sales you have achieved through your individual campaigns. Tracking your results is key to your success.


Article by Laura Morris-Richardson