Get Even More Advanced Shopping Campaigns In Time For The Festive Season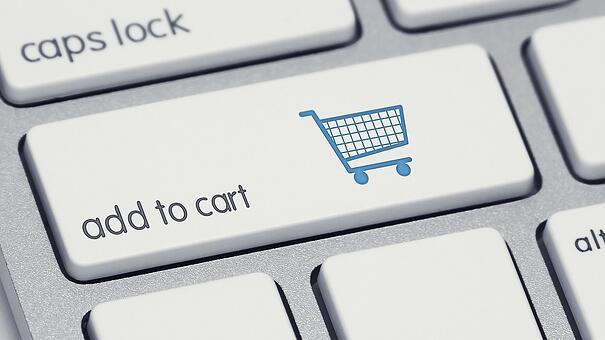 December is almost upon us, which means only one thing for ecommerce businesses; the pre-Christmas sales rush. In the digital age, more people than ever are bypassing the packed shopping centres and doing their Christmas shopping online in the hopes of getting better prices, quicker and more conveniently.



This means that as an online retailer using a Google Adwords Shopping campaign, now is the time to step up your game and prepare for the thousands of extra customers who could be coming your way very soon! In particular, it's important to optimise on the mobile shopping experience as this has become a major influencer on buying behaviour.

If you need anymore encouragement to start streamlining your Adwords Shopping campaign this festive season, here are some interesting statistics for you:

- On Christmas Eve 2013 there were around 84 million visits to retail websites
- Of these 84 million visits, 31% of them came from mobile devices
- On 'Cyber Monday' 2012 (early December), online conversion rates were at their highest. In this year, £1.465 billion was spent online
- The UK has the second highest number of mobile shoppers over the Christmas period in Europe; £9.6 million
- Global Google Internal Data shows that the volume of people shopping on smart phones is seeing a 3.5X increase year-on-year, and this is continuing to grow

So now you know about the amazing money-making opportunities you can be taking advantage of over Christmas, here is how you can take action in your Google Adwords campaign.
New Shopping Campaign Features
1. Local Inventory ads -

For those last minute shoppers who are still looking for presents on Christmas Eve, you can set up a Local Inventory ad campaign for tablet users. It lets people in your local area see your products, the distance to pick them up/have them delivered, prices and other useful purchasing information. This is a very useful feature for drawing in business as a small to medium-sized retailer.

2. Local Store Front -

On tablets and mobile devices, people can opt to see the logo of your store along with Google Maps directions – a perfect extra feature if you want to increase footfall at your local, physical store and are also using Local Inventory ads online.

3. Image rich shopping -

With mobile optimised Shopping campaigns, you can now allow people to enlarge a product image in the search results and see it at 360 degree angles. This gives online shoppers greater confidence in their purchase and boosts your conversion rates.

4. Mobile Product Cards -

For Shopping ads on mobile devices, you can now create 'Product Cards' which accompany the product and give searchers vital information on size and other specifications, customer reviews and more. This can accelerate the buying decision when people are comparing other online products and makes your offer look professional and trustworthy.

Here is an example of how your enhanced mobile Shopping campaign ads could look. (Left to right): Local Inventory ad, Local Store Front ads, related products.

Want to find out how to use the surge in mobile browsing to improve your website as well as your ads? Read this article for some tried and tested tips: Mobile Marketing For Small Business
Advanced Shopping Campaign Reporting
When it comes to maximising the effectiveness of your Adwords Shopping campaign this season, it's not all about using new features to improve how the ads appear. Your reporting options within the Adwords account are equally advanced.

1. Auction insights report -

This reporting option lets you compare your Shopping campaign's performance with other advertisers competing in the same PPC auction as you. Spot trends and strategic bidding opportunities by looking at outranking share, impression share, overlap rate and more.

2. Search impression share -

This familiar attribute has had a revamp. Go into the Dimensions tab and choose 'Shopping – Category', then you can see which product categories are getting lost impression share due to rank or budget, and by how much.

3. Device and time segmentation -

Find out which competitors get more impressions than you on mobile, computer or tablet so that you can alter your bidding strategies on certain devices. This is available within the Auction insights report.

4. Performance of product groups -

Do you want to know, in simple terms, which products are doing well and which aren't? This is now made possible under the 'Product groups' tab in your Shopping campaign. It sorts your product groups into order based on impression share, max CPC and more, so you know which products need your attention right away.

Out-performing your competitors by getting the most sales online is all about having a smart, influential presence in the Google search results. With these actionable tips for optimising Adwords ads themselves and reporting on the results, you have an instant guide to succeeding in the world of ecommerce this festive season.
Article by Laura Wootton