Email Marketing – 5 reasons Why Buying Lists is Dangerous For Your Business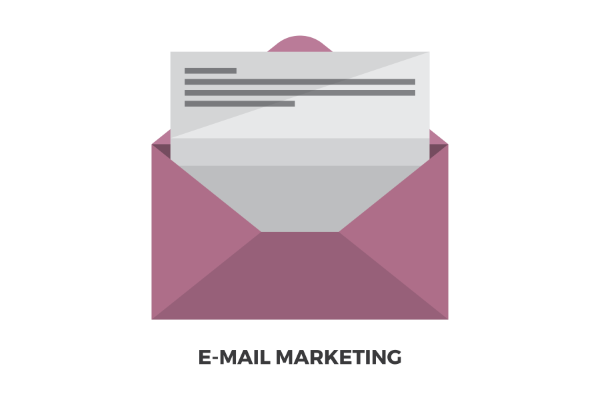 In today's involved and complicated world of digital marketing, email marketing gives you the ability to get results quickly and with little cost. Email marketing is something most business owners understand and, when done right, it gets results fast. Company's across the UK sell lists to business professing that they are up to date and guaranteed to generate the leads you require. The problem with doing this tempting way of marketing is the short and long term repercussions that will occur.
Why Buying Contacts is Dangerous
1. Spamming
How many people actually know the answer to this…What does spam actually mean? Well, Spam means "unsolicited bulk email." Basically this means that if you're sending people lots of emails without their permission to do so, you're spamming. Simple. Where people get confused is that they don't realise, and often aren't told, that even if you have purchased as list the chances are they didn't opt in.
Consider your inbox and how you don't pay any attention to emails you get from companies you don't know. Unfortunately, your email isn't going to be so good that most people will pay attention to it, simply because they don't know who you are. This tactic on it's own will provide you with varied and mostly limited results. However when used in conjunction with an overall strategy, with correct follow up systems in place, and the right research can be very successful.
2. Reputable email marketing vendors don't allow it.
If you're using high end email marketing software such as Hubspot, DotMailer, Mail Chip, Infusionsoft, Constant Contact or any of the other trustworthy email marketing or marketing automation providers, you will see all over the software, warning signs about marketing lists and spamming. Certain providers will suspend your account and even kick you out completely for using paid for contact lists.
I'm sure you're asking why? Purchased lists are likely to elicit spam complaints, bounces, unsubscribes, and other negative reactions. Simply, because as mentioned in the first point you are spamming. This gives software such as Hubspot a bad reputation and getting there shared IP address black listed by Google. So they will block your account to protect themselves.
3. Your list isn't unique
No matter what the agent tells you, no list that they sell is truly unique to each company. Most of the time the lists sold are overused by many other businesses. If this didn't occur, then the company selling the lists wouldn't be around for very long. The list will already have been used and abused by other companies, so the people on it are likely to be overburdened with emails.
The list can also be filled out with padding emails. What this means is, to boost the numbers, the seller of the list will use false and even out of use email address. This is to drive the price of the list up, after all they can charge you more for thousands of contacts rather than hundreds. Again, remember the seller of the list is a business after all and needs to make the most money possible.
4. You won't be liked
"…purchasing a mailing list from a source that claims to hold thousands of email addresses relevant to your business could be the death of your credibility." – Forbes
How many emails have you got in the past from a company that just won't quit? Getting multiple emails from a company you've never heard of, or lack a connection to, is annoying. When you affiliate your brand with these techniques, you harm your credibility in more ways than one. First, you're more likely to be blocked and reported as spam by the recipients. Second, your brand can suffer as people begin to associate your brand with "irritating."
5. Your deliverability will suffer
By buying lists you are certain to get a high spam score. Meaning, your emails won't even get through to their desired recipient due to certain email inboxes instantly classing your email as spam and moving the email to junk. Silverpop describes it this way: "Dirty mailing lists hurt your deliverability because ISPs will filter or block senders who mail repeat¬edly to "bad" addresses, either based on their own observations or via reports from real-time block lists (RBLs) who list names and IP addresses from senders they suspect of spamming."
In today's inbound marketing philosophy, a simple thing to remember is, a 100% perfectly qualified and engaged person who actually wants to hear from you is better than a 1000 prospects who most likely won't want to hear from you. There is a better way to achieve your marketing goals. Once you experience the value of delivering quality content to the leads you've earned, I'm sure you won't feel the need to buy email lists to gain poor leads. Learn more about email marketing with this great article - Is Email Marketing Effective? Why Your Prospects Don't Open Your Emails.