10 Reasons Your Business Needs A Mobile Optimised Website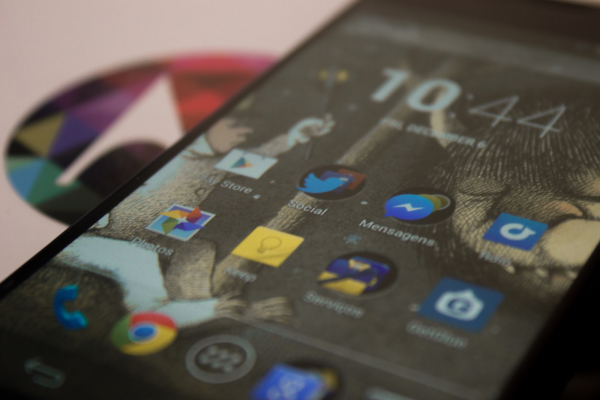 Now it is not only important to have a website but also a 'mobile-optimised' website – in other words a website that looks fantastic on the small screen of a mobile phone as well as a large desktop computer screen.
If you currently don't have a mobile version of your website, this could cause problems with how your website is displayed on a mobile device. Your images and content could appear distorted on mobile devices which could frustrate potential customers – you don't want to lose any potential customers, and you want your website to stand out from your competitors.
So if your website is not mobile optimised, here are 10 good reasons to get in touch with us and get started:
1) Go Where Your Customers Are
You should always have a strategy to target customers wherever they may be searching for products and services. Mobile marketing is expanding all the time due to the continual technological advancements in mobile devices. This makes it fundamental for you to have a website which is clearly displayed on mobile devices and easy for prospects to navigate.
Not only this, there are regular changes in consumer behavior trends and your business needs to keep up with these. There is a current trend for people searching and viewing products through their mobiles and mobile apps. Therefore you should add this to your marketing strategy to maximise the enquiries and sales of your products.
2) Reach Customers While They Are On The Move
With consumers busy lifestyles, people are now always on the go – and they can now access the internet wherever they are. Therefore you need to be available so you capture consumers on the move. Your Mobile Website design should be kept simple and easy to read. This will allow prospects to search for products faster and read about them. This will also further encourage them to purchase your products.
3) Improved Search Engine Rankings
With mobile use accounting for such a huge proportion of Google search queries, Google has a bias towards websites which make it easier for mobile visitors. So making your website mobile responsive will not only give potential customers a better experience when they arrive at your site, you'll also benefit from more search traffic.
4) Improved Website Conversion Rates
If people visit your website from a mobile device and the site is slow to load and then hard to use – forcing you to 'pinch' the screen to even be able to read the content and trying to tap tiny navigation buttons with your thumb or find your phone number – then they will most likely lose patience and leave. This affects your conversion rate. If, on the other hand, you make it easy for them to find what they are looking for, easy to 'click to call' the phone number, and make it possible to easily navigate the site with your thumb – then you will get more enquiries and convert more sales.
5) Good For Branding
A Mobile version of your website will be consistent with the website version you would see on a desktop computer. Your mobile website design will include a similar professional design, which is easy to navigate. Therefore this powerful image will expand your corporate image and further build a positive reputation. This will encourage further prospects to view your website and purchase your products.
6) Easy For Customers To Interact With You
To gain the most success from your marketing strategies and campaigns, you must promote your marketing messages and products through many channels. Mobile websites are one of the powerful methods you can use, due to so many people checking their mobile phones, several times a day. It is additionally easy for prospects to save items as favourites on their phones, email information to others, download content, save images and more. You are therefore providing prospects with an additional research tool to find out about various products.
7) You Stand Out From Competitors
There are still many companies who don't have a mobile version of their website. Whenever prospects view these websites it becomes frustrating as it is difficult for them to find out details about products they are looking for. If your business does have a mobile website, you will be differentiating yourself from competitors without one. Your website will look professional and easy to navigate, to encourage prospects to find out more about your products. Promoting your product unique selling points will also give prospects an additional reason to choose your products.
8) Sell Products With Mobile Commerce
There is not just one way you can target prospects through Mobile Marketing. Many businesses are now providing a Mobile Commerce Solution so that prospects can purchase directly from their mobile device. This is something you should consider for your business, if it would directly coincide with your business model. This method is opening up a new way you can sell to customers. The benefits of this being that you don't have to sit directly in front of a computer to purchase the products you want.
9) QR Codes
QR Codes are digitalised square icons which hold relevant product information for prospects. How can prospects get the product information from a Digital QR Code? They will need to download a QR Code Reader App on their mobile so that they can scan the QR Code. The original QR Code may be attached to a product itself or any other piece of advertising or marketing you do. A QR code will increase response from your offline marketing – place them on your company vehicles and signs, letterheads and business cards, adverts and posters. This makes it really easy for customers to respond to your marketing materials by visiting your website.
10) Vital For Email and Social Media Marketing
Not only do so many people now view websites on a range of mobile devices, they also use their mobile to check their emails and for social media news and updates. If you are active on Twitter, for example, then over 80% of the people who see your Tweets will be using their mobile phones. If they then click on your website and it's not mobile optimised, you have wasted your time!
Similarly, a huge percentage of emails are now opened on mobile phones – so if you are sending emails to potential customers with links to your website, it's vital that the website is mobile optimised.
Therefore there is a diverse range of Mobile Marketing Methods you can implement to drive forward your followers, enquiries and sales success – you can read more in the following articles:
The Ultimate Small Business Guide To Mobile Marketing
How To Use QR Codes
Small Business Mobile Marketing
Article by Laura Morris-Richardson
photo credit:
andsnleo
via
photopin
cc