New Year Sales Drive? Read This Before You Make Any Cold Calls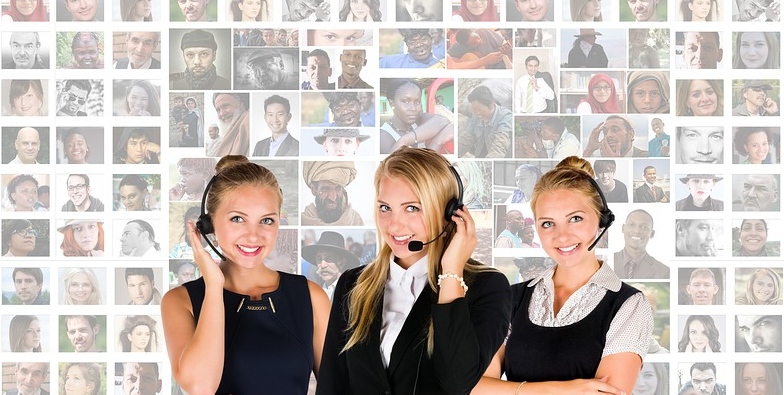 As the new year gathers pace, many businesses are looking to step up their sales performance. Attracting new customers is the first step on the road – and it can be tempting to fall back on that old standby, cold calling. But hold your horses. There are plenty of alternatives that don't involve calling people out of the blue.

What's Wrong With Cold Calling, Anyway?
First of all, why should a prospect want to spend time engaging with someone who they know nothing about? If you cold-call someone, they're likely to see it as an intrusion, not as an opportunity. Many people also have members of their team answer their phones, making it increasingly more difficult to get through to the decision maker. Cold calling can still be a very effective way of introducing your company to new potential customers despite these factors, however here are some alternatives you could try.

Use Social Media Groups
The likes of Facebook Groups, Twitter and Instagram are excellent places to build relationships. Connected with this, they're also great places to sell your products, but you have to be subtle. An indirect approach to lead generation on social media, building brand authority over time and providing valuable content to users, is more cost-effective than bombarding people with direct sales approaches they may not want. Make sure you're well acquainted with each platform's terms – for example, scraping LinkedIn can get you into real trouble. In spite of social media's immediacy, be prepared to wait for leads to come to you. If you take the right approach, they will.

Get Noticed On Quora
It's easy to forget about Quora with all the buzz around social media, but it's an excellent place to get yourself and your business into people's minds. Look for topics that you can speak well on and answer questions in those areas. Mention your experience to add to your authority. If you can get your answer ranked number one, it'll be seen by plenty of people – and it's likely that they, rather than those who actually ask the questions in the first place, will provide you with leads.

Host A Webinar
Webinars are often overlooked as marketing tools, but they can both attract prospective customers and give your credibility a major boost. It's important that your webinar is primarily informative and educational, but there's nothing wrong with slipping in a call to action or two along the way. If you can host a great webinar, it could help your email list to grow. You'll also be well placed to get a boost from word-of-mouth marketing – among the most valuable and highly-converting forms there is.

Learn More About Inbound Marketing
Cold calling will probably never go away entirely – but inbound methods have so many advantages that there's little reason for most businesses to use cold calling as their primary business development strategy. You can achieve so much more without the guesswork of calling people cold.
In this article, we've barely scratched the surface of the inbound marketing techniques you can use to bring customers to your door without ever having to make a cold phone call. For a detailed introduction to the methods we use and how they could help you, please download our free guide; How To Get Customers Coming To You.
You can also discuss your growth goals and requirements with one of our specialists in person by calling 01332 343281.
Image source: Pixabay