The Lifecycle Stages in HubSpot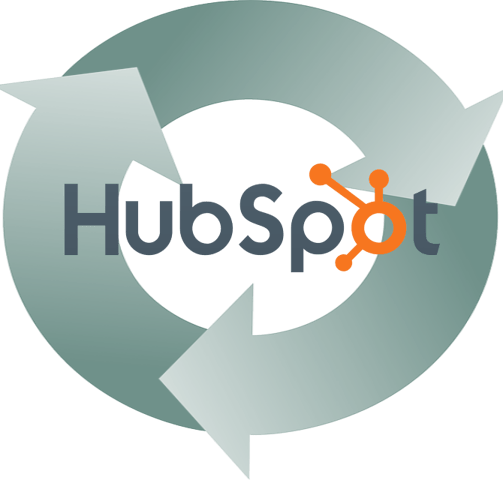 By combining your digital marketing strategy with a powerful CRM solution, you can effectively identify and appeal to the specific needs of your target market; at every stage of the customer journey.
HubSpot's Marketing & Sales Software platforms integrate with their free CRM software, for complete control and automation of your inbound marketing across every channel. The allocation of a Lifecycle Stage to each of your contacts enables you to monitor the status, progression and value of each contact within your sales and marketing funnel.
What are the Lifecycle Stages in HubSpot?
1) Subscriber
Subscribers are contacts who exchange their details in return for information. Subscribers can be enticed by interesting content such as Newsletters, eBooks, Videos and Blogs. The desired information can only be accessed once contact details have been captured. Subscribers won't sign up if they don't know about you. Promote attractive content and special offers to great effect via Social Media to increase traffic, or use PPC to boost your online profile. SEO and content development will correctly apply keywords within your content, helping subscribers pinpoint your company to their search enquiry. Poor quality content, or the wrong approach at the wrong time can cause contacts to unsubscribe, whereas valuable, regular and consistent content marketing builds longer term brand trust until the subscriber is ready to progress to the next stage. Hubspot can also help with Social Media management - The Benefits Of Using HubSpot For Social Media Management.
2) Lead
Leads supply their contact details within a request to find out information about your company, products or services. Leads may provide additional details such as their business name and position within the company, to indicate that they are willing to open communication channels. Leads generated at this stage may simply want to learn more about you. By categorising the prospect at the Lead Lifecycle Stage your sales force can focus on qualified leads further down the funnel, while marketing further nurtures and quantifies the lead.
3) Marketing Qualified Lead
Marketing Qualified Leads (MQLs) are prospects who indicate genuine interest, but are not ready to make a purchase. Indicators of a MQL include requests for a demonstration or to receive a free sample. As MQL's may request information from multiple providers, a tactical sales and marketing approach at this stage is crucial to making your company stand out favourably from the competition.
4) Sales Qualified Lead
Sales Qualified Leads are the MQLs who have responded positively to initial sales contact and have been identified as valid prospects.
5) Opportunity
Opportunities are fully engaged leads who have indicated readiness to make a purchase. These leads are now ready for your sales team to make direct contact and move them onto stage six!
6) Customer
Congratulations! Your sales and marketing efforts have successfully converted a lead into a paying customer. However, don't stop there; thank your customer to make them feel valued. Feedback requests and customer surveys assist with market research and SWOT analysis, whilst identifying further upselling opportunities. Learn more on SWOT analysis with this great article - How To Do A SWOT Analysis For Your Business Planning.
7) Evangelist
Evangelists are the satisfied customers, or associated contacts, who act as ambassadors for your business brand. Evangelists may provide glowing testimonials, or directly refer additional business in your direction. Segment evangelists in your mailing list to reward their support and keep them up to date with new developments they can promote on your behalf.
8) Other
Use the 'Other' category to highlight strategic accounts, customer renewals or to record lost sales opportunities. Lost opportunities may result from too strong a sales focus too early. With a nurturing marketing approach, lost opportunities could become fresh enquiries in the future.
What Are The Benefits Of The Hubspot Lifecycle Stages?
By segmenting contacts into defined Lifecycle stages, HubSpot helps businesses to identify and create the correct marketing approach for each stage. Strategically targeting each group of contacts at the right time cultivates interest through the buying cycle; to convert strangers into prospective customers. As contacts advance down the funnel, sales efforts can be focused on the Sales Qualified Lead and Opportunity stages, where the enhanced lead quality leads to higher conversion rates.
JDR Group are a Platinum HubSpot agency, and one of the leading HubSpot partners in the UK. By working with a certified HubSpot partner you can get the most from HubSpot, and get more traffic, more leads, and more sales for your business.