7 Advantages Of QR Codes For A B2B Company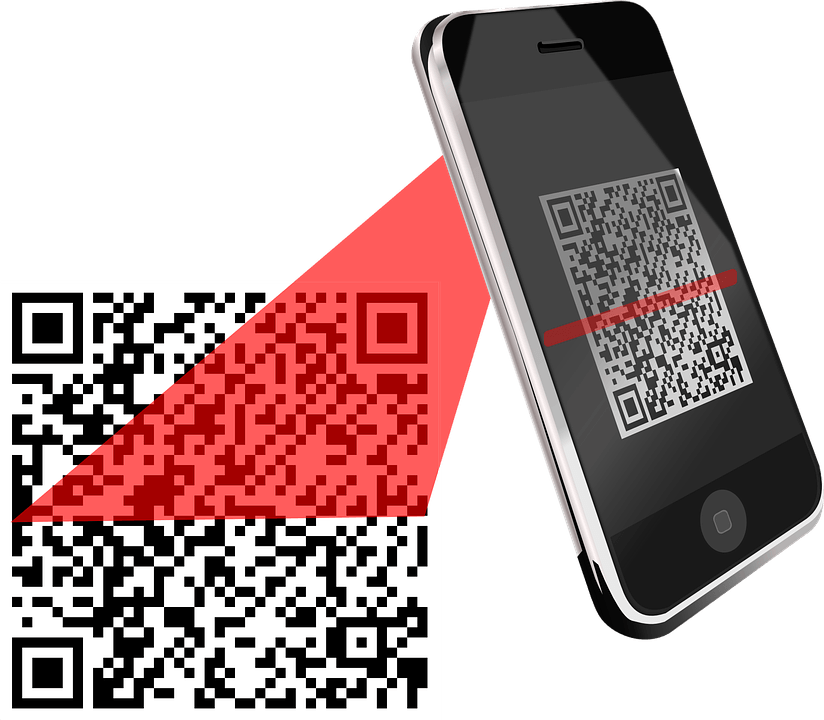 Unless you've been hiding under a rock for the last decade, chances are you've come across QR codes in some form or another, at work as well as in your leisure time. These barcodes are a fantastic way to market your brand, and if you're a B2B business, you can take advantage of them to promote your company. But what are the main advantages of QR codes and how can they help your B2B website perform better? We're here to lay it out for you.

1. QR codes promote sharing and networking
QR codes are far more than just digital barcodes. They can be used to link a mobile device to the 'Like' button on your Facebook page, or to send users directly to your Twitter or LinkedIn page. Engaging customers on social media means you have the opportunity to forge a connection with them and they are more likely to spread the word about your brand = and as a B2B company you'll often find you do the most business through word of mouth. Learn more about QR Codes here - What Are QR Codes And How Can You Benefit From Them As A B2B Business?
2. They can be used as a 'call-to-action'
QR codes can be linked to trailers, audio commentary, instructional videos or other media as a call-to-action. Or why not link your QR code to an 'Email us' or 'Call us' message where scanning the code lets people automatically email or call you? This is a great way to launch a new brand or a promotional deal – for example, when customers scan the code, they get a discount. You can even link the QR code to your landing page where a contact form is filled in (lead generation for you) in order to get a discount.
3. They can enhance your SMO and SEO
Did you know that using QR codes can enhance not only your social media optimisation but also your search engine optimisation? Isn't that what we're all aiming for? Increase traffic to searchable objects and you can optimise them by encouraging even more sharing.
4. You can really get creative
QR codes don't have to be little black and white pixel heavy boxes – in fact, they can be made to look really interesting, allowing you to get creative with your B2B marketing. There are companies out there (such as QRLicious) which will create personalised, stylish QR codes for you, and other sites where you can customise the colour of your QR code for a unique look. Don't be afraid to think outside the box and try something different with your QR codes to create a social media buzz that will have everyone talking about your company.
5. You can measure their effectiveness
Inbound marketing lets you look at the marketing cost of your sales – whereas in the past with billboards and print marketing, this wasn't possible. QR codes go one step further, letting you measure your results based on leads and clicks. You can use link-shortening services such as goo.gl to automatically generate QR codes that will let you share shortened links – they also give you useful analytics!
6. They connect your online and offline media
Print media such as flyers, brochures, billboards and business cards doesn't have a direct link to your online media such as your website. Until you include QR codes, that is. An increasing number of B2B businesses are using QR codes to tie their print media to their website, and it means there's no need to include your web address or phone number (which people could note down wrongly) – prospective customers can simply scan the QR code and be taken straight to your landing page. If you still want to learn more about QR Codes here is a great article - How To Use QR Codes In Your Marketing.
7. Customers love them
Why do customers love QR codes? Well, for a start, they make their lives easier. No more writing down web addresses and phone numbers or remembering to visit a website later – a quick scan of the QR code and they're calling your business or filling out a contact form on your website. This is even more important for B2B businesses, as you're dealing with potential customers who are usually short on time. The easier and quicker it is for them to get in touch with you and find out more about what you're offering, the more likely it is they'll convert.
QR codes can be used in a variety of different ways, and these are just a few of the advantages they have for your B2B website. We're sure as you start to use them for yourself, you'll find many more reasons you can't do without them!