What Are QR Codes And How Can You Benefit From Them As A B2B Business?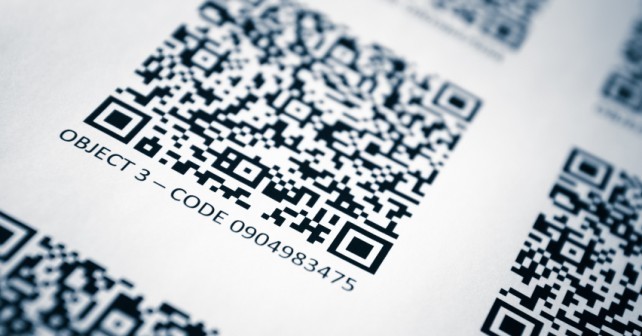 You may have seen or heard about QR codes, but what are they and how can they benefit your B2B business? They've been around for a while now, so if you haven't already harnessed the power of QR codes when it comes to your B2B marketing, you could be missing out. We've got a few ideas for how to use QR codes to benefit your B2B business – it's never too late to start!
What is a QR code?
QR codes, or 'Quick-Response codes' are 2D bar codes which direct people to digital content. Originally developed to help vehicle manufacturers track parts, today they are used across a wide range of industries in many different ways. QR codes can be used to send audiences to a website, view videos, purchase items, advertise products or provide coupons. These little bar codes contain data which can be read by a smartphone camera. Most smartphones are able to download a QR code reader which enables the phone's camera to 'read' the barcode.
How can you use QR codes for your B2B marketing?
QR codes can be used for almost anything, but if you're wondering how your B2B business can benefit from them, keep reading.
Use them on your business cards
How often do you get fed up adding somebody's information from their business card to your contacts? After a networking event or meeting, you could waste hours updating your contacts; but there is an easier way. Make the process more efficient by putting a QR code on your business card – it's a trend that is really taking off. Scan the code and all the information is pulled into your contact list. It's a far more efficient way to capture leads generated from networking and communicating in person.
Use them in your print advertising
Print advertisements in newspapers and magazines are often ignored, but adding a QR code can often leave people wondering what information it leads to, and it's a great way to update a more traditional advert. WR codes help adverts to stand out and help you to connect with other businesses. Using QR codes can also help you to gauge how successful your advert was – you can see how many people scanned the code, how many visited your landing page and your conversion rate.
Use them at conferences and other events
QR codes can be used at events, trade shows or conferences – for example put them on handouts, presentation materials, stands, brochures and promotional items. This means that visitors can gather information about your business quickly, even if you are busy. Putting QR codes in as many places as possible makes accessing information quick and easy. You could configure your QR code to send those who have scanned it to a targeted website landing page, for example, with a form that could help you to generate leads!
Other uses
You can use QR codes on almost anything including whitepapers, brochures and presentation content. QR codes are a great way to ensure that marketing information remains relevant and time-sensitive, and it's easy to achieve this by using QR cods. Just include time-sensitive information on the QR code mobile landing page or keep brochure or presentation content relevant by adding a QR code. To Learn more, here is a great article - How To Use QR Codes In Your Marketing
What's the catch?
QR codes need to provide people with a reason to want to scan them – so incorporating them in your already tried-and-tested advertising is a great move. The adverts you use which have been the most successful can be enhanced further with the addition of QR codes!
You can use QR codes to direct potential customers to landing pages, video, maps/geo location, phone numbers/emails, Paypal (for purchases) or even social media/location based check-ins, and it's important to ensure that you place your QR codes in the best possible place. For example, if you're a B2B business which relies on local trade, you might wish to place QR codes on something portable – such as a promotional coffee cup or brochure handed out at a conference or networking event. This way more people will see it and scan it, which means more leads for your business!