5 Video Marketing Tips: How To Promote Your YouTube Videos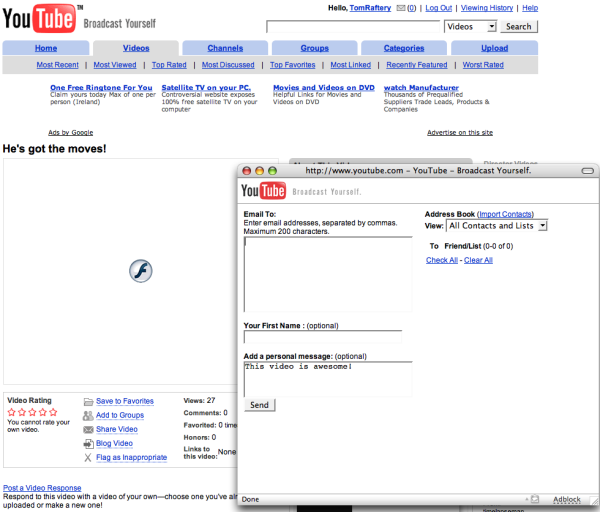 So you may be thinking what is it about video marketing that will truly grab people's attention enough to encourage them to purchase from your business?
Just like powerful images encourage a reaction from people, videos have a very similar effect - many of us can remember a time when we watched a video when wanting to find out more about a particular product or service.
There are many video strategies you can include for your business videos. Whether you want your videos to be informative, fast paced, persuasive or educational these are all possible to create. Videos can include customer testimonials, interviews, product/service demonstrations, screencasts, guided tours, animations and the traditional 'talking heads' approach.
However, getting a great video is only the start...
To maximise the impact of your videos on potential customers the key approach you will need to take is to promote your videos. You want to ensure that as many potential customers within your target market watch, and share, your video.
YouTube is one of the most popular and successful video sharing websites for businesses right now. There are actually over 6 billion hours of video watched each month on YouTube, almost an hour for every person worldwide. Additionally 1 billion unique users visit YouTube each month. You may have already used YouTube yourself, but if your company doesn't already have their own YouTube channel, ensuring you create one now will increase your business success. You can watch an easy step-by-step guide video explaining how to upload your videos to YouTube here.
But it doesn't stop there... Here are my 5 tips to promote your video:
1) Use social media
With social media becoming even more readily accessible and popular all the time it is becoming more significant for business to have their own online profiles. If you don't already have your own profiles, setting up your profiles now will greatly benefit you. You can find out how to set up your Facebook and Twitter Pages here and here through our easy step-by-step guides. The main social media channels that could benefit your video success are Facebook, Twitter, Google+, Instagram and Pinterest.
Some larger companies use Celebrity endorsement to increase their company's product awareness such as EE, the 4G Phone Network Providers. In their latest advert Campaign, Chef Jamie Oliver challenges EE ambassador Kevin Bacon to a bacon sandwich cooking competition. You can found out who won this competition on YouTube below:
This type of video campaign is very engaging as the element which catches the watchers attention is wanting to know who wins the competition. You can find out more about 4G's strategy for this video campaign here. Even if you currently don't have a large marketing campaign budget, you can still launch competition videos relating to your products, as well as a range of other videos.
2) Embed the video on your website
On your website you can include multiple videos, in areas where they directly relate to the particular products and services you are trying to promote. This will immediately expose your video to more people, but as well as getting extra views video also helps website pages to convert - so you'll get a better respose from your landing pages. It is also important to include social sharing buttons on your website homepage, so people can find out more about your business capabilities.
3) Video SEO
Search Engine Optimisation will improve your website and YouTube vide rankings within search engines. You can watch our video here explaining further how SEO works. There are a few easy steps you can take to ensure people will want to view your videos. While your video is in the uploading stage you should provide a title for your video and short description. This is what people will see when searching for videos on search engines. Your title should be short and one that will catch people's attention to encourage them enough to watch your video. In your description you should include your website address, telephone number, email address and postal address of your business. This is another promotional awareness tool for your business so that people and click on your website for example and find out more about your capabilities.
You should then enter one or more keywords, also known as tags for your each of your videos, separating each tag by a space. You should also ensure each tag is a single word or phrase. In particular use ones that are likely to be chosen by customers in search engines when they are trying to find products and services. There is not a limit to the number of tags you can use and you can use up to a total of 500 characters. It will also be useful to include tags for your company name and the topic of the video, along with other potential search terms. However the first tags you should use are the one that you think will drive the most traffic. It is also important to include keywords in your video title and description.
Once your video has been processed you can also choose a thumbnail image that people will see in YouTube search results, on your YouTube channel and anywhere else where your video is being promoted. YouTube will automatically select 3 images directly from different parts of the video and then you can pick the one you feel will attract the most clicks on your videos. The most effective thumbnails normally include person's face or zoomed in shot of a particular product you are selling.
All of the key elements mentioned above will maximise the chances of your video being noticed and viewed by a significant number of potential customers. Therefore implementing your video marketing strategy now will have an impact of new potential customers contacting your business.
There are many businesses including us that specialise in helping businesses create and optimise their videos to increase your video views and potential customers. Therefore the process to create and promote your videos is made much quicker and easier for you.
4) Keep up with video marketing trends
It is important to remember that in order to create the most success from your videos, you must ensure that you include them within multiple channels such as your website and social media channels such as YouTube, Facebook, Twitter and Pinterest. Not only this, you should also keep an eye on the latest video marketing methods being launched and ensure your videos also have a presence on these.
YouTube for example will officially launch this November an Offline Feature to boost video views. This feature will be free and will allow consumers to keep video clips to be viewed offline without an internet connection on smartphones and other mobile devices for up to 48 hours. This feature will be useful for people who are in non-Wi-Fi areas when on the go and out the office. This will also benefit business as it allows people to personally store videos they are interested in. Therefore increasing potential customers for businesses.
In addition social media websites are always coming up with new ways to make the consumer experience much more user friendly themselves. Facebook for example has just started a trial of automatically playing videos in mute as soon as you view your Newsfeed. This will encourage people to watch videos more and therefore encourage them to purchase products faster. Find out more about this exciting new feature here.
5) Continually measure your video marketing success
It is important to regularly review your video marketing statistics to find out which of your videos are most watched on video sharing websites such as YouTube. YouTube has its own measuring system known as YouTube Analytics, for you to gain personalised results on your video success. YouTube Analytics will help you establish who your viewers are and their demographics and help you know where viewers are finding your videos. You can also see which parts of your videos people are watching and if they are watching them right until the end. It also helps you establish how many people watch your videos and whether each viewer watches one video or multiple videos at once. Additionally it measures which of your videos people are enjoying the most and subscribing to. People subscribe when they want to receive alerts of your latest videos, as they have an interest in them. YouTube Analytics also helps you understand how fans interact with your videos and whether they like, dislike and share or comment on them. Additionally you can measure your video success on your website pages through Google Analytics.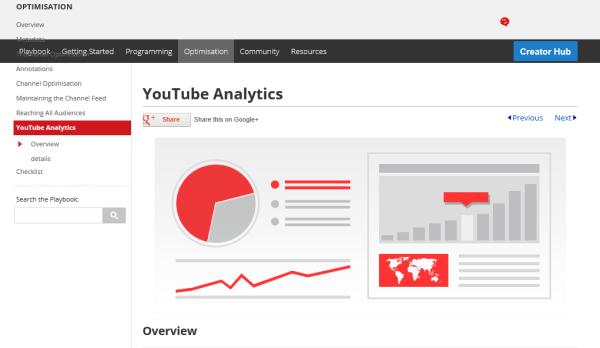 Again this is not something you have to do yourself there are many businesses including us who can provide you with regular YouTube and Google Analytics reports and explain the impact they are having on your business.
We are offering a Free Video Marketing Online Report, for a limited time only. To ensure you don't miss out you can download your Free Report here.
One of our experts can help you work out a Video Marketing Strategy to increase new customers interested in your business. If you would like further advice on Video Marketing you can call our office at any time on 01332 343 281 to see how we can help.
Article by Laura Morris-Richardson
photo credit:
Tom Raftery
via
photopin
cc