SEO vs. PPC: How Do You Know Which Method Is Best For Your Business?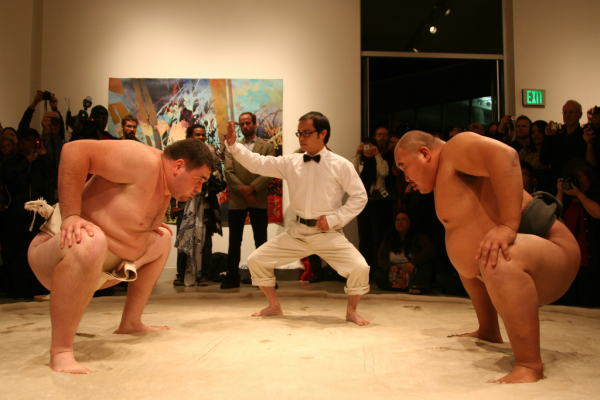 Ideally, the question of SEO vs. PPC shouldn't be an either/or when it comes to setting up a marketing campaign for your business. If you are dedicated to devising an integrated inbound marketing campaign, use both SEO and PPC to cast your net wider and back them up with offline direct marketing and after sales (remarketing) initiatives (for more information on remarketing, read 'What is remarketing?').

Use SEO and PPC well and you will be rewarded with an efficient, cost-effective online campaign that improves customer communication and refines the sales process throughout your website.
Although it's best to utilise both, the importance of SEO and PPC can differ depending on your type of business, which brings us back to the crucial question: How to know which method is best for your business? Making a well-informed decision here will ultimately draw visitors to your website, increase the relevance of your site's content, and result in more conversions – whether visitors are downloading an e-book, filling in a form or buying a product.
For more information about what SEO and PPC mean, and how they work, read 'How to get to page one of Google.'
Examples of business types that should be backing the SEO corner (appearing in Google's organic search results and other related search engines):
Those who wish to attract repeat-buyers or a loyal customer base

Businesses with high value products or services

Suppliers or wholesalers of branded products

Localised business targeting a specific geographic area

Business owners looking to get long term value from their marketing and/or establish dominance in a market

Large, established businesses and organisations

Businesses looking to manage and improve their online reputation and branding
Examples of business types that should back the PPC corner (Google Adwords sponsored adverts next to the organic search results, on search engines that show Google ads):
Seasonal businesses who need to be able to switch their marketing on and off according to their current needs

Businesses who want to increase their exposure quickly - for example when launching a new product or service

Fast-paced businesses who require easily accessible, highly organised accounts

E-commerce retailers

Businesses that rely on organic (SEO) traffic for more than 80% of their new business, and need to diversify
When you dig deeper, there are many advantages and disadvantages to using SEO and PPC to grow your business operations.
Team SEO – the benefits
Compared to PPC, SEO provides a steady rise in return on investment (ROI) in the long-term. This is down to a number of reasons. Firstly, SEO focuses on optimisation of relevant website content (e.g. keywords) to get higher rankings and valuable visitors. A website – who's content, site links and offers all echo back what a potential lead types into the search engine - will be favoured by Google and placed higher in the organic search results for that keyword/phrase. Therefore, the business gets more exposure, credibility and eventually a reputation; all great qualities if you want those customers to keep coming back!
The statistics back this up:
One third of B2B leads are generated from SEO websites; a means of doing business where conversions and ROI are encouraged by credibility, connections and a well-built reputation online.
Since setting up an SEO campaign, 40% of businesses (who were aware of their original ROI) reported returns of over 500%! Only 22% of PPC campaigns could match this.
News, online shopping, research, services…no matter what people are looking for in search engines, 85% of them will click on organic SEO results. This is due to a combination of trust, familiarity and convenience, as SEO results are the most prominently displayed on the page.

86% of web searchers still see PPC ads displayed by Google Adwords as less trustworthy than Google's SEO organic results. In 2013 this belief is just a myth, but still very commonly believed!
Team PPC - The Benefits
When businesses set up an online campaign, not all of them have the time to manage a new budget and monitor ROI (return on investment) figures. PPC campaigns are managed using a Google Adwords account, a user-friendly programme that makes it a lot easier to manage budget and determine ROI over time.
With just one day of setting up an Adwords PPC campaign, you could be attracting high levels of traffic and getting your click-through rate going (CTR). This is because alterations to PPC accounts are made instantly. If the changes are well-judged, your ads will be displayed high in Google's rankings right off the bat – while SEO campaigns still struggle to leave the ground.
PPC is proving to be a valuable method for driving online retail sales. 50% of all potential leads who click onto a retailer's ad are more likely to buy than those who click on SEO organic results. The reason for this could be that PPC ads are designed to draw people's attention to a specific offer, which will be sold directly you on the landing page.
The information above should make it much clearer whether SEO or PPC is best for meeting your business's goals. However, it's important to remember that this is a win-win situation. You can use both methods to different extents for a well-rounded online campaign that is valuable, cost-effective and profitable.
Ultimately, businesses need to work with a professional company who can test and analyse your used of SEO and PPC, to determine what works and what doesn't.
Article by Laura Wooton
photo credit:
Marshall Astor - Food Fetishist
via
photopin
cc