Dynamic Remarketing: The New Way To Engage Customers AFTER They Leave Your Website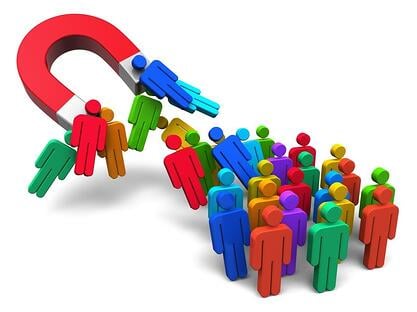 We have all seen them at some point; those ads promoting a product, service or company that seem to appear anywhere, at any time as you surf the Internet. They are Remarketing ads. Whether they subtly remind you of a store you were going to visit, make you close that online purchase you were unsure of a week ago, or just annoy you, remarketing is unarguably one of the most powerful PPC tools you can use. As of early October, it's influence over customer buying decisions will be even greater as Google Adwords introduced Dynamic Remarketing.
The Remarketing Process: Then & Now
Google Adwords introduced remarketing for PPC campaigns back in 2010, to enhance the CTR and ROI of online businesses.
The process:
Potential customer visits your website to view your products/services
Potential customer leaves without buying
Remarketing code embedded in the website tracks this event
A promotional PPC ad 'follows' that potential customer around online for 30 days, encouraging you to click through to that website again and make a purchase .
With 96% of searchers leaving a website before 'converting' and 70% abandoning a shopping cart, Adwords recognised that consumers can be very indecisive and need subtle pushes in the right direction as they make their buying decision. Therefore, Remarketing ads were a fantastic way of continuously showcasing what your website had to offer – whilst competitors' offerings were forgotten. For fashion, electronics, auto retailers and more using Remarketing PPC campaigns, around one third of clicks led to purchases; improving CTR, conversion rate and cost per conversion. 

But online marketing and consumer behaviour is constantly evolving. In 2014, our awareness and suspicions about advertising are at an all-time high, meaning that Adwords have had to up their game by offering more value than just generic pop-up reminders. This is why they rolled out dynamic remarketing.
Want to find out more about how Remarketing works before opting for the new version? Read this article: What is 'Remarketing' In Google Adwords? And Other Questions…
Why You Should Make The Switch To Dynamic Remarketing
Firstly, dynamic remarketing is about more than just reminding searchers of what your website has to offer; it's about presenting the exact product/service they are looking by using information about the last pages they viewed before leaving.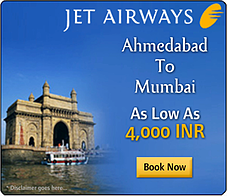 Example: Jet Airways used Dynamic Remarketing to automatically create the customised ad above. When certain people were browsing their website for flights from Ahmedabad to Mumbai, their site's Remarketing code generated this ad after they left. It raised their CTR by over 65%. This could also be used to automatically generate ads recommending flights on the day or class you wanted to travel.
The Benefits
1. Ideal marketing tactic for online retailers.
Dynamic remarketing is now available to all Adwords advertisers, but it works especially well for fashion and hardware retailers, real estate, travel, vehicle sales, recruitment and hotels – basically any website where people are interested in specific products or deals.
2. Ads optimised for all devices.
It is a known fact that in the past, mobile targeted remarketing ads have increased CTR by around 15% at the same cost. For this reason, dynamic remarketing ad templates are all mobile device optimised in HTML5 and have consistent quality across all other devices.
3. Greater campaign effectiveness.
The figures don't lie. On average, dynamic remarketing campaigns reported twice as many conversions, with a 60% reduction in CPA. This is because dynamic remarketing ads only feature the products/services people last viewed on your website, or related products. The perceived relevance and value of the ads is much greater as a result.
4. Intelligent ad generation.
Adwords automatically predicts which dynamic ad templates will work best for your audience, the device they're using and the website placement the ad will appear on. This saves you a lot of time and effort – without compromising on results.
5. Use product feeds as a powerful tool.
By setting up a simple .csv, .tsv, .xls or xlsx feed with unique product IDs, Adwords will take products from it and apply them to your dynamic remarketing ads. Of course, this will depend on what searchers have viewed on your website and what is the most popular.
6. Room for creativity.
Although most of the dynamic remarketing process is automated, you have numerous ad layouts, sizes and styles to choose from in the Ad Gallery during the set up stage. This will make it easier for you to design ads to match your branding and stand out on any web page. By comparing dynamic remarketing with the original version, you will see a lot changes in under five years. If any of us are to stay at the forefront of online PPC advertising, we must always look for ways to better our conversion rates and lower our costs. Are you ready to get started with setting up your first dynamic remarketing campaign right away? Google Adwords have made it easy with this step-by-step guide: https://support.google.com/adwords/answer/6077124?hl=en
Article by Laura Wootton