5 Email Marketing Tools Compared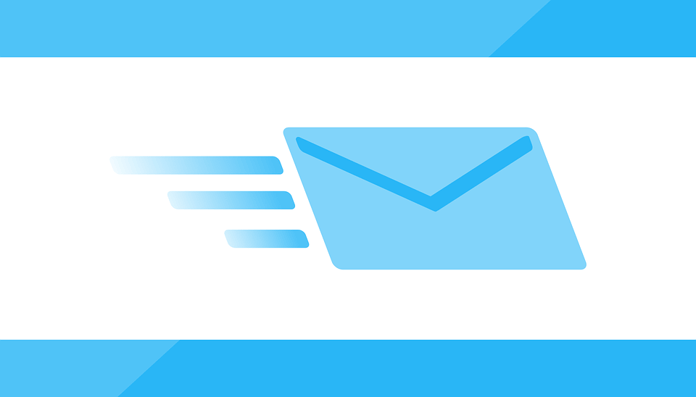 Email marketing plays an essential role in any small business growth strategy. As a tried and tested method, targeted email campaigns can net you new leads, convert leads to customers, encourage up selling and secondary spend among existing customers, and even encourage more referral business.
Composing, organising and managing an email marketing campaign involves a lot of spinning plates, not to mention bandwidth. Fortunately, there are now plenty of high-quality software applications to help you in your email marketing, so you don't have to rely on your own email server and HTML templates.
The following are five popular email marketing tools that can be accessed by small businesses for free or at a reasonable price:
1) Mailchimp
Advantages: Mailchimp is free and easy to use, making it the most popular and best-known email marketing platform in the world. It is easy to integrate with third-party applications and has great scheduling features, allowing small businesses to manage multiple campaigns simultaneously. As your volumes increase, paid packages are available based on your usage.
Disadvantages: Mailchimp does come with a native analytics package, but this is basic and won't give you much insight. For the best results you will need to integrate your account with Google analytics or another similar app. Mailchimp also doesn't let you segment users within the app. You will need to do this independently and then import your contact list. Mailchimp's range of templates are deemed to be too inflexible for some users, although it is possible to upload your own HTML email templates.
Our Opinion: As a stand-alone email marketing application, Mailchimp is excellent. For small businesses and people just getting started with email marketing, it provides a great training ground. Unlike some of the other apps on this list, Mailchimp only does email marketing. If you are looking for a more broad-based application then we recommend you look elsewhere, although some businesses gain satisfactory results by simply using Mailchimp in conjunction with a scheduling application.
2) Infusionsoft
Advantages: Infusionsoft is a comprehensive marketing automation platform with a strong email marketing module. Its online training and coaching videos are excellent, making it a great choice for beginners to email marketing. This works alongside an accessible online chat and help desk.
Disadvantages: Infusionsoft is slow to set up and isn't cheap. To implement the platform you have to physically wait for a sales representative to talk you through account set up and training. This is likely to be frustrating for people who are used to fast software downloads and implementation. However, the hands-on approach does reduce the learning curve associated with some email marketing apps. Once installed, you may find it difficult to import your contact list from other platforms into Infusionsoft – another significant disadvantage.
Our Opinion: The great strength of Infusionsoft lies in its segmenting and lead identification features. You can use the platform to manage unlimited email marketing campaigns, which makes it a great choice for retail businesses managing large lists and promoting multiple products. Small B2B businesses, on the other hand, may be better off selecting a different platform, as many of Infusionsoft's features are designed with e-commerce in mind.
3) Hubspot
Advantages: Hubspot has a wide range of features including custom auto responders, attractive email templates with an extensive image library, email tracking and integrated signup forms. Contact lists can be imported from other CRMs and email servers, including Gmail.
Disadvantages: Hubspot is more expensive than some of the other tools we have looked at, and its feature-rich toolkit presents a steep learning curve to some users.
Our Opinion: We have worked with Hubspot as official partners for many years, and consider it to be one of the best email marketing platforms for small businesses. Its powerful range of features allow users to integrate their email marketing strategy into other marketing and sales channels, eliminating the need to juggle lots of different applications. Hubspot's email tools can be easily scaled, making it a great tool for small nurturing programmes and large scale campaigns alike.
4) Pardot
Advantages: Pardot is an intuitive email marketing platform with a great UI and a wide range of features. The platform excels at user segmentation, which can be used for A/B testing and advanced cost analysis. Pardot integrates well with other marketing tools and has a good native social media marketing app.
Disadvantages: Pardot does not have a free version or a free trial option, nor a money back guarantee. It is also quite expensive, so users should be sure they want to invest in the platform before they sign up!
Our Opinion: Developed by the company behind Salesforce, Pardot is a fast and efficient email marketing platform packed full of premium features. Pardot is one of the most expensive on the market and requires a reasonable amount of marketing knowledge in order to use it effectively, so we don't recommend it as an entry-level application.
5) Zoho
Advantages: Zoho is one of the cheapest of the premium email marketing packages. You can try before you buy with a free trial and then sign up on a competitively priced annual plan. For your money you will gain access to an impressive suite of email marketing tools, including auto responders and an analytics suite.
Disadvantages: Zoho comes with a very limited number of templates, which are hard to customise and unsuitable for many businesses. You can't import contact details directly from other email servers, meaning you have to import them manually on CSV spreadsheets. Another, more serious disadvantage is Zoho's restricted integration options with third-party apps.
Our Opinion: Zoho has a solid set of features but is let down a bit by its user interface, which is clunky, slow and does not work well with mobile devices. It has also failed to keep up-to-date with recent developments in email marketing, which have rendered stand-alone applications almost obsolete. Although Zoho is cheap, users may need to spend a lot of time making it work for them in the way they expect, which doesn't make it cost-effective in the long term. In our opinion you would be better advised spending a bit more to access a full spectrum marketing automation platform such as Hubspot.
Make Your Email Marketing Strategy Work Harder For You
'Email marketing' is not really a strategy itself, any more than 'driving' is a destination. What matters when you get into your car is where you need to get to. The vehicle you use and the route you take are secondary considerations. The same is true with email marketing. Your business has a set of goals, expectations and growth targets that email marketing can help you achieve. Each of the packages we have discussed have strengths and weaknesses that make them more suitable to some tasks than others. They are like the vehicles in our hypothetical road trip. Each platform can also be used in different ways, some of which are more effective than others – the equivalent of choosing the best route to drive from A to B.
Of the five platforms, we normally recommend Hubspot, as this is the most versatile and in-depth of the commercially available email marketing platforms. It also has the strength of incorporating lots of different marketing channels within a single dashboard, giving you unparalleled access to prospect data. This is a real advantage when pursuing a pragmatic growth strategy for your business.
Working With a Business Growth Agency
While many businesses do engage in email marketing on their own, you can improve your results by working with a business development agency such as JDR. We focus on the areas in which you want to achieve expansion and help you develop your market share through focused, relevant email content.
For an integrated approach to business growth that looks beyond 'marketing' and 'sales' to see the bigger picture, please get in touch with one of our specialists today for an informal chat.