4 Ways To Increase Your PPC Click Through Rate This Christmas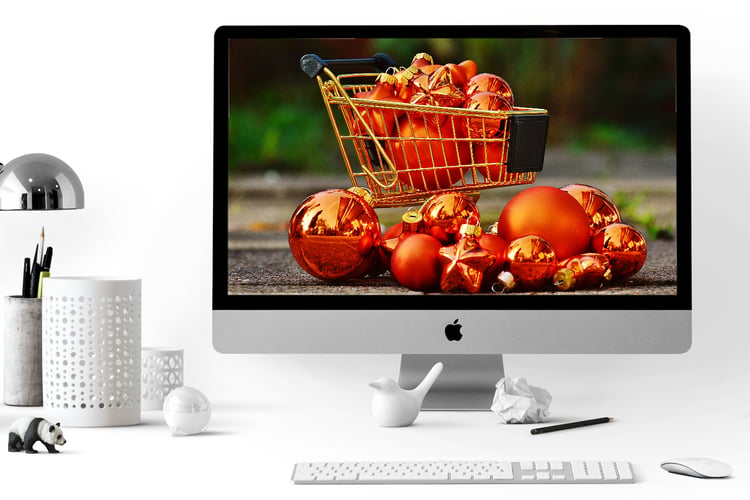 We've got to that time of the year again where people are gearing up and starting to prepare for Christmas. Not only are consumers doing this but businesses are now starting to get into the Christmas spirit. It's important that you start preparing for the Christmas period now otherwise by the time it comes around you'll be too late and rushing to get things done. In this article, I will be discussing 4 ways you can increase your click-through rate within your PPC Campaign this Christmas.
Let's begin with the first method…
1. Create A Limited Christmas Offer You Can Promote
The first method of getting a better Click Through Rate over the Christmas period is to create and promote a limited Christmas offer. Everyone loves an offer/discount during the Christmas period so why not capitalise on this during the festive season? Crafting a Christmas offer can work absolute wonders for your business during the festive season and it can be extremely rewarding when used with PPC. With PPC advertising you're able to select when ads show meaning you can set up specific ads to promote your Christmas offer at set times and then resume the normal Ads after the Christmas period. Not only can you use your Christmas offer within your PPC but you can also run it within your Social Media advertising and on your actual website. The more avenues you promote your offer on the better results you're going to get.
2. Update & Test A Christmas Headline
When people are searching online around the Christmas period their minds are more likely to pick up on 'buzz' Christmas keywords. This means that if your Ad includes a Christmas 'buzz' keyword they're much more likely to take note of your Ad and actually click through to your landing page offer. You need to test this within your Ads during this period and take note of any changes. All industries are different so you need to test and measure your results. Not only do you need to test your headline but you also need to make sure you're updating your headlines and keeping note of results. Testing and updating your Ad headline will mean that you're trying to improve your Ad and there is more chance of improving your Ad click-through rate.
3. Make Use Of
ALL

Ad Extensions

It's important to use all the Ad Extensions you possibly can, and this goes for all year round! Around the Christmas period, you want to tweak your extensions to include Christmas phrases and buzz words. Great Christmas buzz words for your Ad extensions are 'Limited Time Only', 'Christmas Offer' and anything else that shows it is only a limited offer for the time of year. The Ad extensions that are available to you are:
Sitelink Extensions
Callout Extensions
Structured Snippet Extension
Call Extension
Message Extension
Location Extension
Affiliate Location Extension
Price Extension
App Extension
Review Extension
Promotion Extension
Not all these extensions will be appropriate to add to your PPC campaign but it is certainly worth testing the ones which are.
4. Test A Christmas Offer Display URL
Testing a new display URL is always a good method to do but when it comes to Christmas it's also good to try Christmas based Display URLs. As mentioned above people are in the mindset of Christmas during this time period and when they see a Christmas buzz word they're much more likely to click through to your offer landing page. The Display URL can be a great place to test this and this should never be overlooked.
Never Stop Testing
The most important thing to take from this article is that you should never stop testing new elements within your PPC campaign. The most damaging thing you can do is not to test anything and only sticking with one way. The Christmas period is the perfect time to test new things as this is the time when it can be most rewarding. If you're struggling with your own PPC campaign get in touch with us today and speak to one of our experts.