Don't Waste Your Money: 4 Website Mistakes You Can't Afford To Make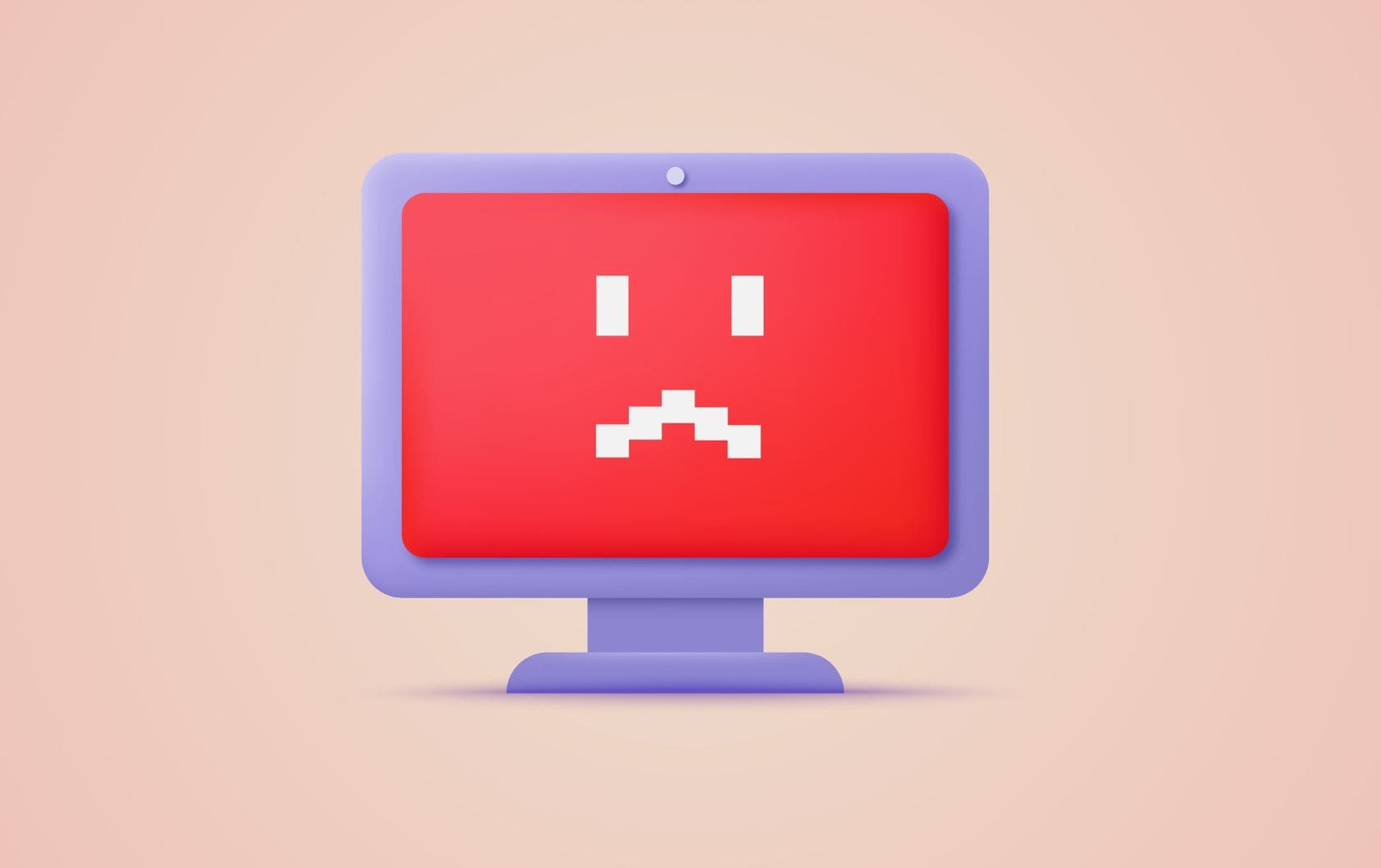 In the online economy, your website is probably the most expensive digital asset you will need to invest in. According to Forbes, the setup costs for a modest small business website in 2023 can range from £1600-£7200, while an Ecommerce site could set a business back £4000-£44,000. Clearly, the difference in price between the lower and higher end of the scale is enormous and will be affected by factors such as the number of pages, the design elements you need, inbuilt applications and security features, and the fees charged by your designer.
Website design and maintenance costs have gone down on average as technology has improved, making high-performance websites accessible and achievable for smaller businesses on a tighter budget. Nevertheless, it is important to have a clear understanding of the costs associated with building and managing a business website so that you don't waste your money or end up paying more than you need to.
These are the four main website costing mistakes that small businesses can't afford to make.
Mistake 1: Trying To Do Too Much In-House
The examples drawn from the Forbes article assume that the website owner outsources all elements of website creation to one or more third parties, from design and layout to content creation. In reality, most SMEs try to save costs by starting with a shoestring budget and keeping as many elements of web development in-house as possible, before outsourcing some of the managerial and marketing aspects of their business website to a third party at a later date.
The bad news is that this DIY approach can often cost a business more than it saves. Unless you already have an experienced web design, programming, and content creation team in-house that knows what they are doing, a homegrown website will always fall short of the quality of a professionally created one. It will also usually take longer to develop, be more prone to implementation issues and glitches, and may lack important features such as mobile optimisation and scalability. Many SMEs actually save money long-term by taking the reverse approach of investing more in professional services to begin with, before taking on more direct responsibility for the site as and when their in-house resources grow.
Mistake 2: Building A Website Without Considering Future Expansion
A business website isn't simply for where your business is now but for where it will be tomorrow. A common money-wasting mistake is, therefore, to build a business website around a low-cost website template with limited scope for future expansion. Many off-the-shelf website templates simply lack in terms of functionality, customisation, and responsiveness to emerging technologies. As your business grows, you'll invariably want to add new pages, features, and capabilities to meet the evolving needs of your audience, which can be expensive unless scalability is built into your website from the outset. Investing in a well-designed professional site from the beginning can save you significant time, money, and frustration later on.
Mistake 3: Not Accounting For Website Maintenance And Update Costs
As a website owner, your expenses don't end on the day your site goes live. You'll also have annual ongoing maintenance and update costs that may run into the hundreds or thousands of pounds per year. These on-costs include:
SSL (secure socket layer) Certification costs – An essential security measure to protect your visitors and customers from cyber-attacks.
Domain registration fees
Web design fees for new pages and updates
SaaS website builder subscription costs
Content creation – e.g., for your business blog, landing pages, incentive content etc
Graphic design and photography
Add-ons, plugins, and website applications
Marketing and promotion
Regular website maintenance is also important to sustain a functional site. This includes updating your plugins, themes, and content management systems, as well as fixing bugs and broken links. Neglecting these aspects can decrease the performance of your site, compromise your data security, and deliver a lacklustre user experience. A big mistake is to underestimate these costs so that there isn't enough budget available for important tasks such as search engine optimisation or content updates.
Mistake 4: Not Investing In Adequate Website Security Matters
Given the devastating impact that a cyber-attack can have on your business and its customers, both in terms of financial losses and reputational damage, it is essential for SMEs to invest adequate budget into robust security measures at the design stage and long term. These measures encompass regular software updates, a high-quality SSL certificate, and strong password protocols. Ignoring these safety provisions or underfunding them can result in damaging data breaches, website downtime, and a loss of trust and credibility in your business.
Next Steps
At JDR Group, we offer an end-to-end, sales-focused web development solution that includes all the services you need to maintain and promote your website throughout its life-cycle, including:
Modern, mobile-responsive web design
Business UX and UI optimised for lead generation
Secure and affordable web hosting
Professional web content and blog article writing
Visual graphics and video design
Regular updates and maintenance
Marketing, SEO, and sales support
Full integration with HubSpot
Ongoing expert web consultancy
By choosing JDR Group as your business website partner, you'll save money compared to using multiple third parties and gain better control and transparency over your budget, with less risk of making wasteful mistakes. For more information, please contact our website team today.
Image Source: Canva