Measuring The ROI Of Content Marketing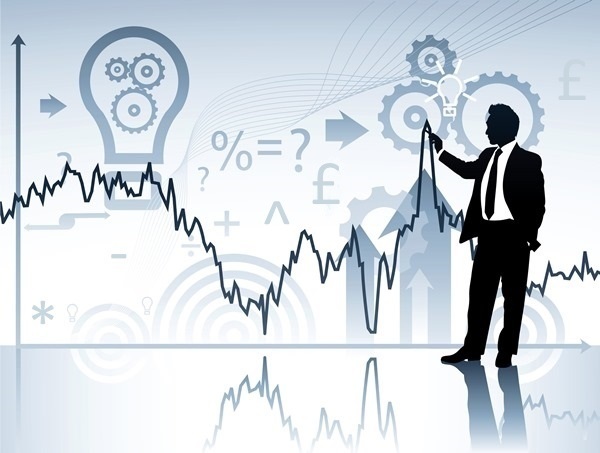 Content Marketing requires strategic planning, management and ongoing evaluation to reap rewards on your investment. When allocating resources to content development, you need to be able to demonstrate how the benefits justify the cost of production and implementation. The ability to measure the ROI of Content Marketing is vital to establishing exactly which areas of your content strategy are creating profitability and which areas require your attention and improvement.
The Criteria for Success
ROI will be based on your individual criteria for successful content and the goals you establish for each piece of content. Are you seeking to raise awareness and familiarity with your brand, either for immediate impact or longer term trust and loyalty? Or is your focus on lead generation and sales conversion? Which keywords and phrases will attract your specific target audience to your content? How can these be incorporated into engaging, useful subject matter, which generates, increases and retains traffic? The key to creating great content is understanding the requirements of your target audience and producing relevant, informative pieces, which add value to your customers and to your business. Once these factors have been considered and actioned, KPI metrics and analytics are essential to revealing the success and value of your content.
Data Tracking
Google Analytics enables you to track and measure the value of every action performed by visitors accessing your online content. The KPI metrics provided by Google Analytics include the number of visitors, pages visited, time spent on site, content downloads and bounce rates. The keywords and phrases followed to reach your site are also revealed. The service includes the facility to set goals and values for each visitor interaction, providing an invaluable tool for measuring the ROI of your content; both in terms of immediate consumption, sharing and engagement and in lead/sales generation. Google AdWords includes a useful Keyword Planner tool which shows the equivalent cost per click (CPC) for each keyword or search phrase. Organic traffic generated by your content can be monitored via Google Analytics and measured against the cost of CPC advertising using paid Google Ads; enabling you to calculate the comparative value of your content.
Consumption Metrics
To track the consumption of your content, it is important to analyse the KPI metrics which reveal how often your content is being accessed. You'll learn which content is the most engaging and useful to your customers. Tracking the actions of repeat visitors can provide an indication of quality and relevant content, whilst analysis of bounce rates highlights boring and irrelevant subject matter. Downloads are a clear indication of valuable consumption. It is also important to track the path visitors followed to reach the content and the ensuing action. This will reveal whether your content convinced a visitor to click on another area of your website, leading to the completion of a contact form or direct enquiry.
Lead Generation Metrics
Understanding the value of each source and tracking the origination is vital when measuring the correlation between valid content, organic traffic and lead generation. The Goal Value setting in Google Analytics enables you to allocate values for each online interaction performed. Content can be provided freely, or accessed only after the visitor enters their contact details. Content which creates high levels of engagement, such as infographics, videos, white-papers and case studies acts as a reward for customers who complete a lead capture form. The value of the lead can then be attributed to the content as a measurement of ROI.
Sharing Metrics
Sharing metrics are harder to quantify in monetary terms. Shares on social network sites and likes on Facebook increase brand recognition whilst boosting Google rankings, which in turn assists traffic generation. Content shared on social media demonstrates engaged customers. Adding an area for reader feedback is a great way to establish the relevance of your content, whilst increasing customer interaction.
Sales Metrics
Sales metrics reveal the physically generated monetary value of your content marketing, based on the conversion rates of leads generated by content. Data from your site should be measured and reviewed at regular intervals against previous data, with strategy led by the results. By synchronising your online performance data with internal processes and your CRM system, you can effectively track over time exactly which content types and campaigns are generating the maximum ROI for your business. Once the information is tracked, the data analysed and performance measured, it becomes possible to evaluate the importance of social referrals, repeat visitors, time spent on site and their significance for improved lead generation and increased conversion rates.
Additional Benefits
Another means of evaluating content is by monitoring your performance in search engine rankings. Google attributes page value placement in the rankings based on how the relevance of your content for your target audience. Quality content places you higher in the rankings, so your company is accessed more easily than a competitors, leading to an increased market share.
The informative, educational and advisory quality of relevant content not only appeals to potential buyers, but also provides useful resources for staff training and internal marketing. Content projects a voice and tone for your company which all employees and representatives can emulate. Prospective employees to your business will also navigate your site, enabling you to attract personnel who are already attuned to the needs of your company.
The ROI of content marketing is measurable in financial value, but also in its capacity to project relevant, useful targeted message to your audience over time. It is important to remember that online content can be accessed long term, across multiple platforms and networks, providing not just a one off value, but value which continues to grow. Whilst metrics are a vital tool to calculating ROI, marketers should also take into account the longevity and educational value of content, its role in building consumer loyalty and SEO benefits.
Looking to work with an Inbound Marketing Agency? Contact JDR today to learn more about our content marketing services - on 01332 343281 or request a FREE marketing audit.