Rethinking Your Customer Loyalty Programmes: How To Really Add Value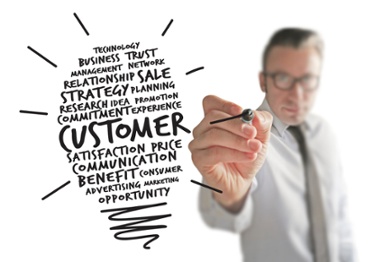 Most companies, probably including yours, depend on repeat business. Did you know that 62% of consumers don't believe that the brands they're most loyal to are doing enough to reward them. (ClickFox) By the numbers, loyalty marketers have some challenges and opportunities. Whilst this is something that you may already do, let's analyse how well.
The most common challenges to successful customer loyalty programmes can be overcome with the right solutions. First we'll go through the three key challenges, and then we'll look at how marketers are finding ways to solve them.
You don't know what you want to achieve..
Most loyalty rewards involve discounts, but this becomes difficult to execute as everyone has the same offerings and retailers have trained consumers to look for nothing but discounts. It may be handy to conduct a SWOT analysis when doing this, if you're not familiar with how to do this, this article can teach you how: http://bit.ly/1Ira8aY
This is a delicate tightrope act: give rewards that are too expensive or popular and the budget gets blown. Big brands like Starbucks and Virgin offer just a few of the programmes that earn rave reviews with customers, without breaking the bank to do it. The key to success is activating "soft benefits" that have high perceived value.
Assess what benefits you and your competition use today
Assess current business goals and objectives
Rate each potential proposition on alignment with goals, customer interest, operational ease, and cost
Test your new value proposition in a limited scale
Have a clear time frame for go/no-go decision on roll-out
It's doesn't relate to them
Irrelevant marketing communications or blasting loyalty members with irrelevant messaging remains common, and is a top factor in reducing programme effectiveness and contributing to member abandonment. A lack of personalised, relevant, timely and contextual communications, as well as not using customer preferences, purchase history and digital footprint behaviours results in a failure to turn customer insights into marketing actions. If you want to know how you can learn more about your customer, take a look at this article: http://bit.ly/1CpOLVV
What are you getting back?
Calculating ROI for a customer rewards programme isn't always straightforward. Typically you have to evaluate several metrics individually and see what the whole adds up to. To track ROI on your loyalty programme, you should look at:
• Total visits – which can be tracked. Customers who have not been back in a while can be targeted with an exclusive offer to entice them to come back.
• Percentage of new vs. return customers – which varies with the time of your customer rewards programme. Typically a 40% repeat customer base is considered good.
How to make it work!
20% Logic 80% Emotion
Buying decisions are mainly based on 80% emotion and 20% logic: here's how to incorporate that into your customer loyalty programme. Companies are obsessively fighting the price war, yet customers are more fickle than ever. Only those that can move beyond the price tag zone and create real value for customers can survive. As earlier said, know your customers well. And use this information to surprise them and personalise their experience. A discount driven approach cannot sustain for long, but one driven by customer loyalty can. To be successful in customer engagement, make sure that you tweak your business model to rely on loyalty.
Make it different
Analyse competitors offerings before implementing a loyalty programme. How are your competitors succeeding or failing to meet the needs of their customers? To find out more on how to overcome 'the marketing problem', this article may be of some use to you: http://bit.ly/1KVKO0r A programme should engage members at many levels and may not be just sales focused but also offer soft benefits as a reward for being loyal. If your customers have successful businesses, the benefits of this will flow through to their suppliers, hence consider using the programme to help support your customers in various ways – offer business training courses, referral and networking opportunities and easy access to product knowledge. The objective is to offer a compelling value proposition that will leave a big gap in your customers' world if they move their business away.
Is it specific?
Who are you targeting with your loyalty programme? Most directors will tell you that their business targets high-value, frequent customers. How each brand defines "high value" is different, because different brands offer a different value proposition and are trying to fulfil a particular target segment's needs.
Many of today's loyalty programmes have tried too hard to become all things to all customers, but that dilutes the brand. If they can pull it off, more power to them. In many cases, however, they need to go back to the basics. Ask yourself:
• What behaviours and desires distinguish our most valuable customers?
• What is the specific brand promise to these target customers?
• What aspect of the end-to-end customer experience does the target customer value most?
Ultimately it comes down to this: Effective targeting means creating a loyalty programme that appeals more to customers who ask themselves, "Which hotel brand offers the best hotel experience for me?" and less to those who ask, "Which hotel has the best loyalty program for me?"
If your brand is just beginning the process of building a loyalty strategy or even if you have a programme that's been around for years, it's a good idea to make sure you are incorporating our best practices into your plan. They will definitely help you build and achieve a successful loyalty programme that keeps your customers engaged, excited and profitable while allowing them to interact with your brand. Creating and establishing a strong customer loyalty programme can be a tough task, especially if the members in your team don't have the expertise to do so. Fear not! JDR are here for exactly that reason and we can help you. For more information give us a call on 01332 343 281.