How To Take Your Twitter Marketing To The Next Level
Twitter is one of the most popular social media platforms around, it has become especially popular with celebrities who tend to choose Twitter as their primary social media platform, many of them even base their popularity on how many twitter followers they have. And even presidents and politicians take advantage of the platform and use it to communicate their message. Your business may seem a million miles away from the celebrity culture and you may think what works for them isn't likely to work for you, but when it comes to Twitter that isn't entirely true!
If you use Twitter in the right way it can be a great marketing tool for any business in any industry. If you are already tweeting for your business but are disappointed with your results here are some ideas that will help you to take your tweets to the next level. These tips may not give you a celeb status, however they will give you the tools you need in order to make the most of your Twitter account by becoming a successful tweeter.

Post The Right Content
When it comes to choosing content for your tweets I believe you should always use the 80/20 rule, I am sure you have heard of this, but in in case you haven't here's a breakdown. It basically means that when you are sharing content you need to make sure that 80% off the content you are posting for your target market will add value and provide your followers with valuable helpful content, and only 20% of your content should be promotional.
The reason being that if you only post promotional content it is likely to drive people away from your Twitter account, as they will become tired of the constant promotions. Providing your followers with valuable content, which they find useful, will keep them interested in following and interacting with you and your business on Twitter.
Use Tweepi
Using Tweepi is a great way of cleaning up your Twitter account and increasing your following, it's a very affordable tool and you even have the option of using it for free. Tweepi allows you to clean up your account by unfollowing those who have chosen not to reciprocate your follow. It also allows you to find out which tweeters within your niche have a lot of followers, so you can follow them to see what they are posting and follow their followers, as their followers are likely to be within your target market. This will help you to build your targeted audience on Twitter.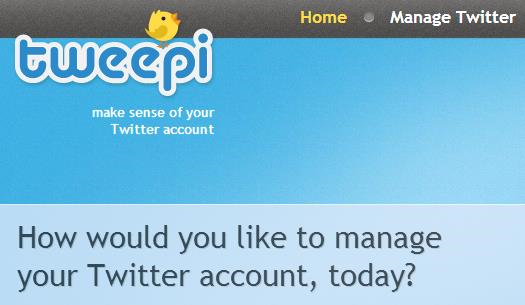 Find Out What's Trending On Twitter
On the left hand side of your Twitter accounts home page Twitter very kindly show you what keywords and hashtags are trending where you are. Take advantage of this information by tweeting something related to the most popular trending keywords and hashtags, the popularity coming from these trending topics will give your tweets a huge traffic boost!
Use Hashtags
Hashtags can be very beneficial on Twitter as they play a big part in how people find things that they want to see on Twitter.
You can learn more about hashtags and how they can benefit your Twitter marketing here. - http://mashable.com/2013/10/08/what-is-hashtag/#y6r3eOLPvuqx
You can also take advantage of tools such as http://www.steamfeed.com/21-best-hashtag-tools/ to help you figure out which are the most beneficial hashtags for you to use within your tweets.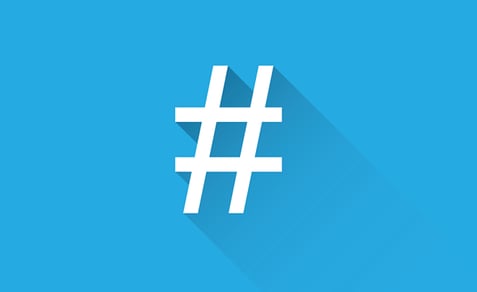 Pin Your Most Important Tweets
Most people know that you can pin Facebook posts but they are unaware of the fact that you can do the same thing on Twitter. Your most important tweets should be pinned to the top of your feed, so that they can be seen by your followers and potential followers. Don't leave the same tweet pinned to the top for too long, as your fellow tweeters may become tiered of seeing the same tweet at the top of your home page. Vary the things you pin to keep your followers interested. To pin your tweets, follow these instructions -
Automate Your Tweets
Automating your tweets will allow you to save time and work more efficiently, there are an array of automation tools available for you to use, I personally would recommend using Hubspot, as this is my favourite scheduler. Simply because it's easy to use and has a great reporting system, it also allows you to create monitoring streams on Twitter which can prove to be invaluable as they allow you to do all of the below. Plus, more!
Track mentions of words and phrases that are important to your brand.
Follow lists of contacts or Twitter lists as they discuss topics that matter to you.
Reply to, retweet, favourite, and share tweets with your team.
Learn more about Twitter monitoring streams in HubSpot here - https://knowledge.hubspot.com/social-media-user-guide-v2/how-to-create-streams-in-the-social-monitoring-tool

Have A Strong Profile Image
When it comes to selecting an image for your Twitter account you should always try to use an image that shows your face so that people can see what you look like and know that you're a real person, this will help people to relate to you. Remember to smile to make yourself more appealing and approachable. If you are creating a Twitter account for your company it might not always be possible to use a head shot, if this is the case then make sure the image you choose is professional and relates to your brand.
Build Credibility
Where possible, add your achievements to your profile so that you can position yourself as an expert within your field and so that people can see the benefits of connecting with you.
Pay Attention To Your Engagement Figures
On a weekly basis you should take a look at the engagement rates for each of your tweets. If you get something that has had a lot of clicks or shares in comparison to your other tweets take the time to figure out what made this tweet so popular and capitalise on it.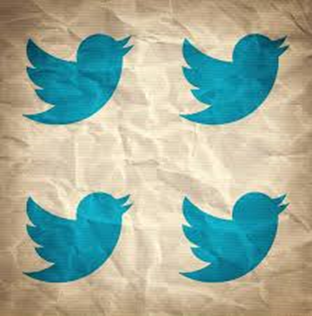 I hope you have found the above tips useful, I have so many more things to say on this subject and I will be writing more articles with further tips and advice on how to take your tweets to the next level! In the mean time, for more Twitter marketing tips check out this blog post - How To Effectively Manage Your Business Twitter To Get More Leads