How To Increase Your B2B Website Conversion Rate - 4 Quick Fixes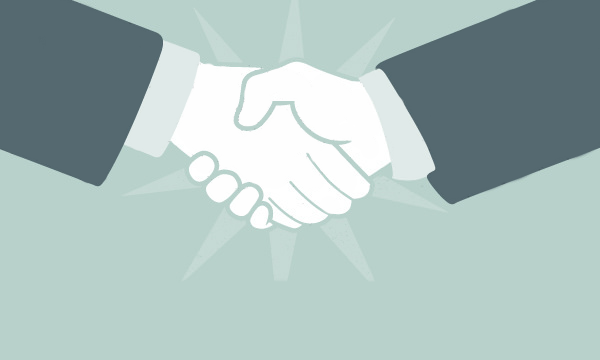 The primary purpose of a website for a B2B company is to convert web traffic into leads. Your conversion rate is therefore of paramount importance, arguably more so than the total amount of visitors you get to your site. This article is about easy, practical methods of improving your website's conversion rate, so you get more leads and ultimately more customers.
Many blogs on this subject treat the reader as if they were starting from scratch each time, building a new, lead-gen friendly website from the ground up. We appreciate that for most businesses this is simply not a practical option. So for this article, we're going to assume you already have a website online, and are not looking to have it completely redesigned. Four quick fixes will follow, that apply to website written content and contact forms. They can be applied to a website almost immediately with the aid of a competent web designer.
Setting a benchmark
Before you set about improving your website conversion rate, it is useful to have some realistic expectations in mind, based on other websites within your industry. It may be that you are not doing as badly as you think, or you may have more ground to make up than you realised! In terms of conversion rate, there is always room for improvement. A good website analytics package will help you establish an accurate conversion rate for comparison purposes.
Average conversion rates by industry are something like the following*:
E-commerce: 3%
Hospitality (including hotels, travel agencies etc.): 4%
Financial services: 10%
Training and Education: 8%
Manufacturing and Engineering: 4%
IT Services: 7%
Charities: 2%
Across-the-board, general B2B conversions stand at around 7% for organic traffic, with PPC conversions being considerably lower, at around 3%. Your goal in optimising your website will be to shift your conversion rate towards the upper end of that expected for your industry. For example, if you are an IT service provider with a current conversion rate of 2.5%, your goal will be to boost it to 5 to 7%.
1) Simplify your written content
There's no avoiding having written copy on your website. It is essential both for search engine rankings and to provide information to your visitors. However, there is a virtue in keeping it short and simple. A quick conversion rate fix is to skim through your web copy, shortening sentences where possible, deleting unnecessary information and weeding out any duplicate paragraphs. If you haven't already done so, consider breaking your content up into short paragraphs and bullet points.
2) Clear Calls to Action
Be upfront about encouraging your visitors to get in touch with clear calls to action. You can include limited time offers or free download incentives to encourage the first contact, but the best thing you can do is to make sure your contact form is accessible and easily visible. Learn more about effective call to actions with this article - Four Tips for Developing Effective Call to Action Buttons.
3) Progressive Profiling
A dilemma when building an online contact form is to harvest the information you need while also keeping the form short enough to not put potential leads off. Not many website visitors have the time to fill out a lengthy online forms. Some marketing automation platforms use 'Progressive profiling' to customise a contact form based on the information you already have about the web visitor. These nifty little gadgets eliminate the need to host long and intimidating forms on your website.
4) Consistency
When going through your copy, pay special attention to consistency on the different pages of your website. Make sure your prices are accurate and not contradictory, that your services are clearly described and your offers up-to-date.
There are many different ways to improve your web visitor's user experience to increase B2B conversions. For more free inbound marketing advice, please subscribe to our Digital Prosperity podcast, or check out some other posts on our blog.
___________________________________________
*Figures courtesy of MarketingSherpa http://www.marketingsherpa.com/