E-Commerce: 5 Tips for Selling Online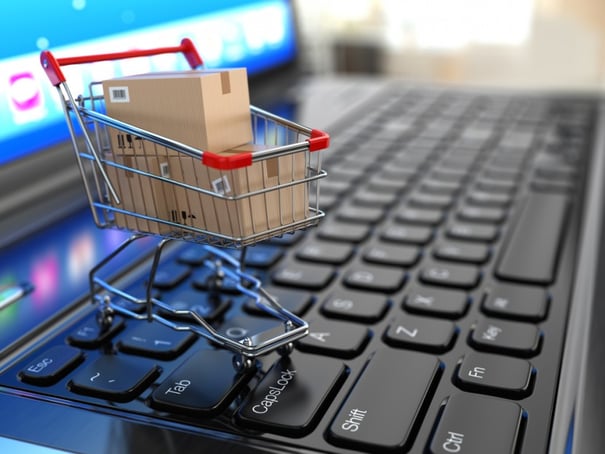 The buying habits of the modern day consumer have changed dramatically. High streets are proving to be less and less popular with consumers now, who do more shopping from the comfort of their homes. With this in mind it is now so important to get your company selling online. Unfortunately I have to bring bad news, just having an online shopping environment or e-commerce store on your website isn't going to make you or your company millions overnight. Sorry. But by reading this article, I'm going to outline areas that can improve your e-commerce website and help move you towards generating more sales.
Good design
A poorly designed website in today's competitive online market is going to hurt your sales and company brand. The need to have a top notch website to reflect your business is key, this is also true for your e-commerce store. I would argue that your online store needs to be even better than your website. The main reason is users are going to be extremely wary of purchasing anything from a site that looks unprofessional. We have all been on websites that look unprofessional and run in the opposite direction for fear of card fraud. So, you know, a website that looks like it was built 10 years ago and hasn't been updated since, isn't going to take many sales, if any. The design needs to be professional, clean, easy to navigate and, most importantly, secure.
E-commerce website leaders like Amazon and Not On The High Street are so successful because they tick all of the boxes. You're not going to get lost looking for a specific type of product, you know transactions are secure and the design caters to all. Use these websites as starting points when assessing and designing your e-commerce website.
Product images that really sell the product
To state the obvious, the big difference between online shopping and high street shopping is high street shopping gives people the ability to try out products and hold them in their hands.
With this in mind your product images need to sell the product. It's no good having tiny, pixilated product images because we buy with our eyes in the online world. Ensure that your product images are high quality, stand out from the crowd and truly reflect the product. Just having one image isn't going to generate you lots of sales. You need to have multiple images of the product from different angles.
Depending on the size of the products your e-commerce store will be selling, a good idea is to have a scale image. This shows the exact product size in comparison to a person for example. Strive to provide as much visual information as you can for all of your products, and this will help make them more appealing. A good investment would be to get a professional photographer to photograph your products for your website. This will ensure your products sell themselves.
Product descriptions that increase sales
The first thing we look at when buying a product online is the image. Second, is the product description. You need to have a product description for each of the products you are going to sell in your online store. Take care when writing your product descriptions because they can make or break a sale. When writing your product descriptions, one of the first things a potential customer should see is a description of the product. Second are its main features and the benefits it can present to them. A great way of thinking when writing the descriptions, is to imagine your customer is standing in front of you and wanting to know more about the product. What would you tell them?
You should also include any necessary specifications for the product. A good example is websites that sell smartphones, they always include specifications. It is what the customer expects.
Solve the main questions they will have about the product and your descriptions will start to bring in more sales.
What else do you sell?
Once you have your prospects attention you don't want them to leave. Take supermarkets as a good example. Point of Sale advertising is very common. At the tills as we queue up to pay for our shopping, chocolate, magazines and other small items are arranged to tempt us into making that last minute purchase.
Use this in your e-commerce website, by having a related products or similar products section with each product on your website. Even if it doesn't lead to them buying a related product, it maintains engagement with your brand and will help keep your brand front-of-mind. This could lead to the customer returning to your website in a couple of weeks to make that related product purchase.
In the best case scenario, a 'Related Products' section may just keep them buying a few more products from your site in one session.
Overview
Make sure your website and e-commerce design are top level. Potential customers wont trust your website if it looks out of date or poor quality.
Use only the best product images on your website. Customers need to see a range of good quality images to make a buying decision.
Solve the potential challenges a customer might have with the product in the product description. This can be your online salesperson.
Give the customer all the options by showing them related products. This can help improve your brand awareness and tempt customers into another purchase.
Article by Dale Bonser