How To Attract Customers From Specific Countries To Your Website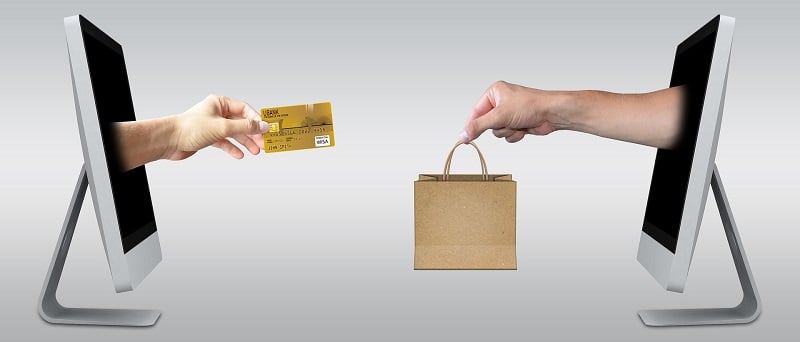 To break into a new international market, you need a website that ranks well in your target country. However, there are several challenges to overcome when trying to attract customers from specific countries to your website, primarily related to language and SEO.
Other obstacles include the technical difficulties of accepting transactions in multiple currencies, as well as cultural and linguistic differences. These range from turns of phrase and different terminology to sometimes radically different regulatory regimes. Creating and maintaining a separate website in multiple countries is expensive and time-consuming – but this is usually unnecessary. Let's take a look at how to increase country-specific leads from a single website:

International SEO
Businesses looking for suppliers in the UK sometimes look for a '.co.uk' country code top level domain (ccTLD) as a sign of a British business serving the UK market. Similarly, Australian businesses look for '.au' and Indian businesses look for '.in' domains. An inexpensive way of increasing local relevance is to purchase a country-specific domain for each target country, e.g. jdrgroup.co.uk, jdrgroup.de etc. You can use this to redirect to your main website when promoting your services to each market, e.g. through Google AdWords or organic SEO.

Subdomains & ccTLDs
Sounds straightforward? Yes, but there are some disadvantages to this approach. Businesses spend a lot of time and effort building domain authority. This is a gauge of a website's relevance to a particular industry or market, and directly impacts its SERP position. There is an SEO benefit to focusing all your efforts on a single domain. If you have multiple websites or domains, domain authority is dissipated between them and all your websites will have a lower search position.
So whether you set up a country-specific domain or not depends on if the benefit of having a local ccTLD outweigh the additional investment you will need to put into SEO. Some brands try to work around this by using subdomains linked to a global top level domain name (gTLD), rather than separate ccTLDs, e.g. uk.acme.com. These are even more problematic, because not only are they generally considered as new domains by Google for ranking purposes, but you also have the issue of duplicate content. If your subdomains contain similar or identical content, all domains will suffer in rank – so it makes no sense at all to use subdomains for markets that share a common language.

Subdirectories
If the sums don't work out, you could create a subfolder/subdirectory for your country-specific content instead, while keeping a single domain. Many of the largest international brand do this – such as apple.com/de - but it works just as well for any product or service that transcends national borders.
Subdirectories are simply a separate folder on your website, so are the easiest solution to implement when targeting an international market. You can set up as many subdirectories as you want to host local content, and each one inherits the full domain authority of your top level domain. Each subdirectory can be tracked separately using Google Analytics, although there is a risk that Google will get confused over which part of your site to display in the search results for specific countries.

How To Improve Your Google Rank In Your Target Country
There are several actions you can take to improve search engine visibility in your target country:
Use the Google Search Console to specify the target country and language individual web pages and blogs are intended for. This can be found in your Google Webmaster Tools configurations/settings section.
Register your business with Google Places, adding contact details and a trading address in your target country to help customers find you. If you don't have a physical location, a virtual office service may be used.
Build country-specific back links by submitting your website to international and local web directories and search engines. Local back links are still important when determining Google search position, so you'll benefit from guest blogging, social media and blog comments, and from taking part in events in your target country.
Research country-specific keywords using Google Trends. This will show you what search queries are most common in your target country and enable you to answer your customer's questions more effectively.

Language & When To Translate
So far we've looked at technical issues without discussing the content itself. However, for your website to be effective at attracting customers in a specific country, it must look and feel native. Language is by far the most important factor, so when do you translate your content and what is the best way to go about it?
Translation comes with several immediate and ongoing costs:
Professionally translating your existing content into the target language
Creating original native-language content for your sub domain or subdirectory
Translation or the creation of new marketing content in the target language – e.g. email campaigns, social media content, blogs, Google AdWords landing pages.
Ongoing content updates in the target language.
Whether the investment is worth it depends on the potential value of the international market in question, so we recommend carrying out independent market research.
If you decide to translate, do so professionally, and don't rely on Google Translate or other free plug-ins.
Some platforms will automatically translate the language for you, but accuracy is essential. Some translation apps are notoriously (and hilariously) inaccurate, so quality check a prospective plug-in with a native speaking person before investing.
Original content should be written by a professional marketing copywriter with fluency in the target language. Don't be tempted simply to translate your English content, as even if the technical translation is flawless, the context – essential in marketing – may not be correct. To a native reader, even minor inconsistencies will stand out a mile, and will damage the credibility of your brand in that country.

Native Content
If you share a common language with your target market, translation is less of an issue. However, the ranking decisions made by Google are largely based on content relevance. Is the content on your blog/website relevant to your English-speaking customers in the USA, Canada and South Africa? Including the target country's name in your web page meta data will help flag it up to local search engine bots, but the content must also be original in order to avoid duplication penalties.
When creating native content make sure you use the spelling and grammatical rules relevant to the local market. An American reader will immediately pick up on content written by a Brit, and vice versa. It isn't just the zeds and esses! There are also different regulatory and legal references, unique turns of phrase and expressions, and a distinct cultural, political and business environment in each country.

Multi-Currency Plug-Ins
Allowing customers to pay in their local currency is a good way of building trust and credibility in a new market. Online retail businesses now have access to multiple currency plug-ins that convert prices into the local currency using current conversion rates. These features now come as standard with many shopping cart plug-ins.

Using A Marketing Agency
Working with a marketing agency can help you make good inroads into international markets, as many specialise in international SEO. This is the process of optimising your website for maximum search engine visibility in your target countries, and involves a specific toolkit of practices. When combined with marketing automation and inbound lead generation techniques, a prospect database and marketing programme can be developed over time for each of your target markets.
At JDR we offer a free inbound marketing audit, which you can use to assess how well prepared your website is for international lead generation. Click here to find out more.
Image source: Pixabay