A Beginner's Guide - How To Generate Leads Using LinkedIn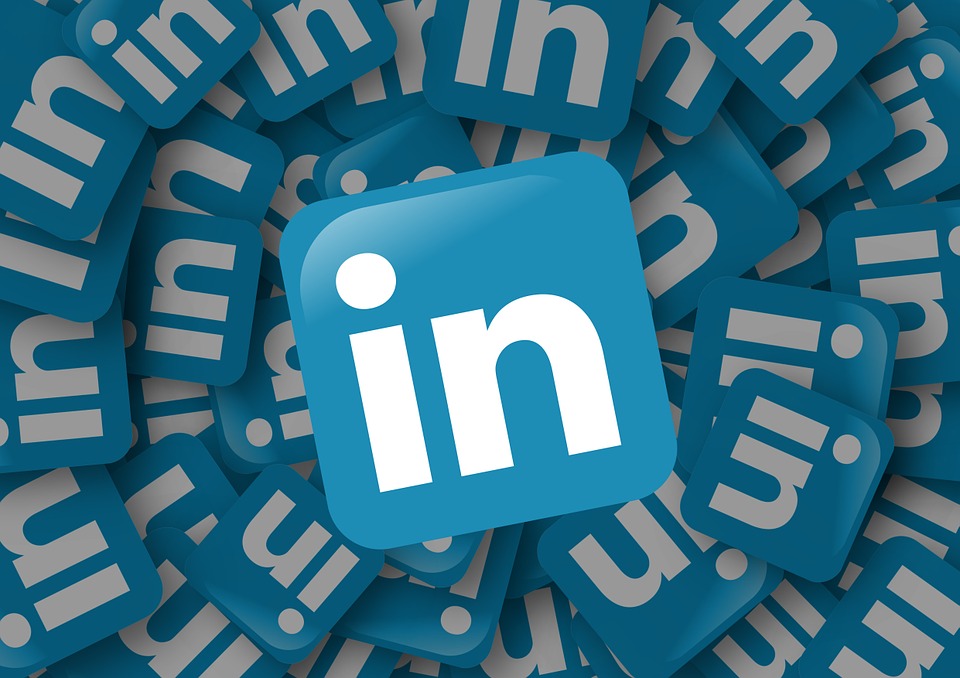 We're all familiar with the saying 'It's not what you know but who you know', when Reid Hoffman founded LinkedIn in 2002 he combined the power of networking with the huge potential of the internet; to create one of the most successful free social networking sites. LinkedIn has helped millions of businesses all over the world to build and sustain professional connections.
The latest research from Statista reveals that LinkedIn currently has approximately 467 million users. You're potentially included in this figure, but are you aware of how to generate leads using LinkedIn? If not don't worry, we can help you get on track. In this article we will explain how LinkedIn can quickly become an effective lead generation tool as part of a wider digital marketing strategy.
Research Your Prospects
If you have a Premium LinkedIn account you'll receive access to advanced search filters which allow you to search by function, seniority and company size. Or there's a simple, free method to search for the right prospects using Google. Type site: www.linkedin.com AND keyword into the search bar, changing keywords to match the type of business owner you're looking to influence. Google will display a list of professionals on LinkedIn to match your search. Once you've built up a list of targets, you can then create a profile worthy of their attention.
Create Your Profile With The Mindset Of A Marketer
Your profile should reach out and engage with your target prospects. A great way to start is by ensuring your profile includes a statement which encompasses exactly who you are and why you are worth connecting with. Your professional identity is so much more than simply your name and position, so make sure that comes across in your profile. You can achieve this by summarising your own personal USP's in a professional context, using positive expressions such as 'specialising in' or 'demonstrating success within'.
Building Connections Using LinkedIn
You don't want to be mistaken for a spammer. It's more appropriate to reach out to and network your way towards new contacts, rather than make a direct approach. There are several main ways you can do this:
Joining groups your desired contact is part of. If you take this approach, you'll need to set aside time to participate regularly in the group discussions. By consistently offering helpful advice and feedback, you'll be able to demonstrate your expertise; increasing the opportunity for prospects to solicit your services when they're ready to purchase. By joining groups outside, but connected, to your market you will find new opportunities for growth. You can join up to 50 groups, if you have time!
Ask existing connections to introduce you. If a satisfied customer is one of your contacts, with a network of their own contacts within your target market, you could ask them to introduce you, refer you, or to share your posts. This is a great way to take your business into new territories. You'll gain access to a wider audience you potentially could not reach on your own. You can request up to 5 introductions at a time via a basic account. Learn more about LinkedIn connections here: How LinkedIn Connections Work And How You Can Utilise Them For Your Business Marketing
Start Sharing
You will achieve greater success by warming the contact prior to making a direct sales approach. Post links to articles which provide useful advice or industry information for your connections. Show them that you understand the market, issues, challenges and legislation directly affecting their sector. By sharing this information you'll demonstrate why you are an expert in your field, taking on the persona of a consultant, to build stronger relationships. You can also use posts to promote events you're hosting or taking part in. This is a great way to show prospects when and where they can make face to face contact.
LinkedIn Pulse is a great way to link photos, videos or SlideShares to your page. LinkedIn's mobile apps provide the flexibility to build connections on the go, from any location with mobile connectivity.
Use LinkedIn to drive prospects to your website using links or landing pages Obtain contact information in return for a useful download, such as a brochure, podcast, whitepaper or case study. Or you could ask prospects to subscribe to your e-newsletter. These contact details can then be added to your marketing database, so you can monitor their progress in your pipeline. Prospects can then be targeted with the right marketing approach at the right time, until they become leads, ready for conversion.
LinkedIn Ads
LinkedIn offers a paid advertising program which works in the same way as Google ads. You create an advert and set a budget to establish how much you'll pay each time a prospect clicks on your ad. Monitor performance using LinkedIn's Campaign Manager.
Consistent, Regular Input
To reap rewards using LinkedIn you'll need to dedicate time, ideally every day. Tasks include:
Identifying and reaching out to new connections
Maintaining existing relationships
Participating in group discussions to promote your authority as an expert and become a top contributor
Responding to messages
Creating and sharing engaging content and linking this to your website via your posts
Cross networking with Twitter conversations to increase engagement
The key to success is ensuring your contributions are of consistent value to your contacts. Once you have an engaged, trusting audience, you will have gained the ability to influence the purchasing decision. At JDR we utilise LinkedIn marketing as part of our lead generation service. To find out more about the potential benefits for your business, please get in touch with one of our marketing specialists today.