10 Things You Should Know About The Inbound Marketing Attract Stage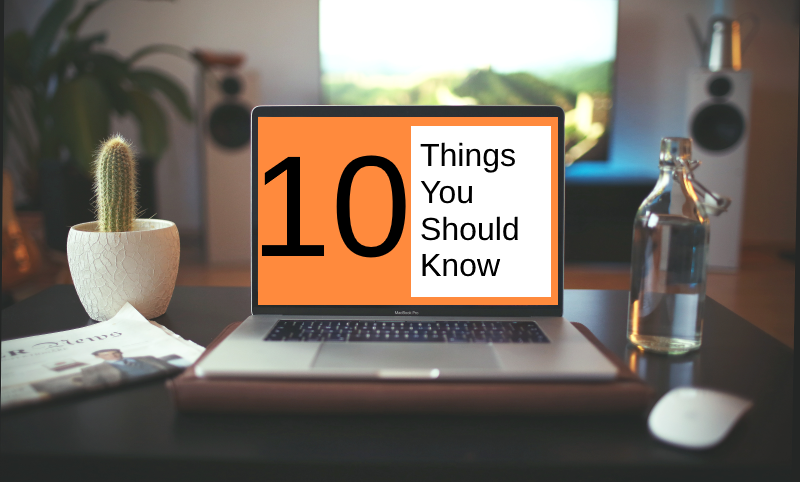 The world of inbound marketing is forever changing and every day new statistics, trends and discoveries are being made. These help shape the future for inbound marketing and allow marketers to adapt their strategies to the new discoveries.
With this in mind, I've put together a list of 10 surprising facts that could aid in guiding your marketing strategies forward...
1. YouTube Is The Second Largest Search Engine
It's well known that YouTube is one of the largest social media platforms out there but what many people forget to consider, is that it's also the second largest search engine. Since being purchased by Google in 2006, YouTube has become a prominent part of a user's search experience. Often, when looking for a guide or tutorial, people will find a video to help them through their issues rather than find an article or written guide. And due to YouTube claiming over 90% of video content on the internet, it is a safe bet to assume that will be their first stop.
[Source - www.digitaldeepak.com/youtube-is-the-second-largest-search-engine]
2. B2B Companies That Posted Blogs 11+ Times A Month Got 3x The Traffic
A good blog is extremely important in the attract stage as it is a consistent flow of useful, educational information. And this helpful information is what brings potential leads to your website. It's not hard then, to see why business to business companies that post over 11 articles a month receive 3 times the amount of traffic than those that only posted a single article.
[Source - www.hubspot.com/marketing-statistics]
3. 88% Of B2B Businesses Are Using Custom Content Marketing
A big part of inbound marketing is delighting your customers with personalised content. This makes your prospects, leads and customers feel important and stops them feeling like another number on a spreadsheet. Custom content has become a huge part of marketing for businesses as it allows them to target specific buyer personas and create an effective content marketing plan that will ensure that the targeted individuals are receiving the content they need to convert.
[Source - blog.hubspot.com/marketing/content-for-every-funnel-stage%20]
4. 3 Out Of 4 Leads Look To Social Media Before Buying
Every digital marketing expert you talk to will tell you how important social media is but despite this there are still businesses that aren't making the most of these great platforms. By not engaging with social media, you're not only removing a huge chunk of your audience from seeing your content but also missing out on the effect that pro-social media businesses have created in which ¾ of consumers will look on social media before making a purchasing decision. Whether it be looking for reviews on YouTube or browsing the # on Twitter, people are checking out their options on social media before buying so if you're business isn't there to compete you'll begin falling behind.
[Source - www.digitalmarketingmagazine.co.uk/social-media-marketing/3-out-of-4-consumers-consult-social-media-before-buying/1659]
5. 8 in 10 Prospects Would Rather Talk Over Email
Everyone is busy in today's world. Busy at work or busy at the gym or busy perfecting their new Instagram profile picture. It's very rare that you'll be able to call someone at a time that is convenient for everyone involved. That is why 8/10 prospects would rather talk over email than plan a call.
[Source - blog.hubspot.com/sales/prospecting-stats]
6. Businesses Using Multiple Marketing Tools Are Losing Hours Of Time
In the rise of all-in-one CRM systems such as Hubspot, businesses that are still using a variety of marketing tools are losing hours a week by having to log into and compile the data from too many sources. Now that the option of tracking, planning and creating all your data in one place is available it would be beneficial to make the most of these availabilities.
[Source - research.hubspot.com/tech-is-making-us-less-efficient]
7. 57% Of People Want To Talk To A Real-Time Chatbot
Going back to people not having enough time, people are looking for immediate answers. When running into a problem online people would much rather talk to a chatbot online than email a support channel and have to wait hours or possibly days to receive their answer.
[Source - research.hubspot.com/artificial-intelligence-is-here]
8. Video Is Replacing Writing & Editing
Somewhat surprisingly, experts are beginning to talk about video replacing written content. Video has been increasing in the digital marketing world for years and is showing no signs of slowing down. It's believed that because both watching a video is faster than reading the same content in an article and the increased personal connection to you and your business, that people are beginning to opt for finding a video as their content intake.
[Source - www.business2community.com/inbound-marketing/6-surprising-stats-hubspots-state-inbound-2017-01864179]
9. 67% Of B2B Companies Said Inbound Marketing Was In Their Top 3 Priorities
B2B businesses are sadly quite often known for dismissing marketing as a waste of money yet in the rise of inbound marketing and its clear results, 67% of B2B companies have said that marketing is in their top 3 priorities.
[Source - resources.kapost.com/the-cost-of-marketing-inefficiency.html]
10. After 5 Months Of Inbound Marketing, The Average Cost-Per-Sale Drops 80%
As anyone that has achieved success in marketing will know, nothing happens in a day but when you stick with it inbound marketing can significantly reduce your average cost-per-sale. Hard work and effective inbound planning will allow you to become a much more effective lead gathering machine.
[Source - www.oracle.com/marketingcloud/products/marketing-automation/index.html%20]
If you need guidance or advice in your inbound marketing, feel free to contact us and we can evaluate your marketing plan. Contact us via our website or call us 01332 343281.