7 Ways You Can Use Long-Form Content To Improve Your Inbound Marketing Results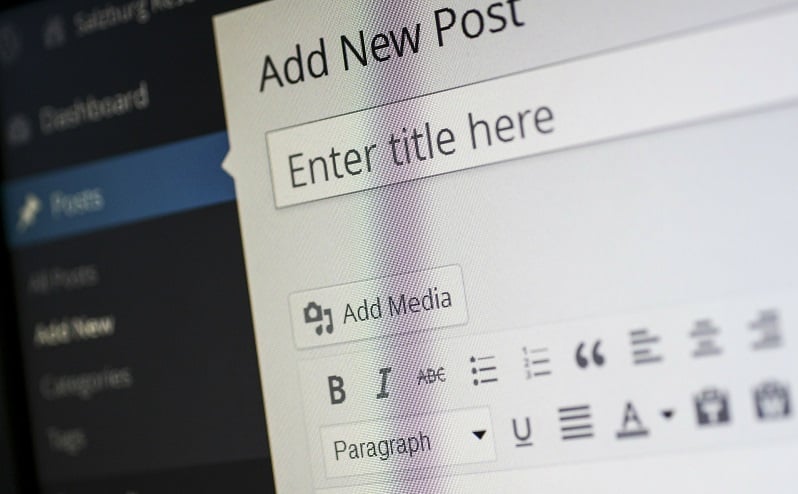 Historically, search engine optimisation experts advised their clients to populate their website pages with short pieces of content, usually between 250 and 500 words in length. However, not only is Google now believed to view long-form content as more authoritative than shorter pieces, more of us are choosing to read detailed articles and blog posts online. Let's discuss how long-form content can become an integral part of your marketing strategy.

Long-Form Content – How To Use It Creatively
Long-form articles, e-books, guides and whitepapers can be used to increase customer engagement and entice people to buy your products and services. Rather than simply adding lengthy posts to your company blog, however, try the following ideas.
1) Provide Potential Customers With A Gated Content Offer
Businesses often find it difficult to get high-quality leads – and that's where gated content proves invaluable. Simply create a landing page on your website that enables people to access an e-book or guide in return for completing a contact form.
2) Employ It As Part Of Your SEO Strategy
Long-form content plays a crucial role in what's known as the topic cluster model – a method for organising websites into groups of interlinking pages on related subjects. In order to implement this strategy, you'll need to create a 'pillar page' for each subject area that you're covering. This page can contain anything from 3,000 to 5,000 words of content and should act as an introduction to the other pages contained within the cluster. The topic cluster model is fairly new, but it seems to be one that Google's algorithms like.
3) Use It As The Basis For An Email Marketing Campaign
If you engage in email marketing, you'll know how important it is to give your leads a reason to read your communications. You'll also be aware that including a call to action is a must. Offering the people on your mailing list access to useful long-form content will enable you to do both of these things at once. By enticing them to visit your website to request the content, you could be moving them one step closer to a purchase.
4) Send It To Your Customers As Part Of Your Sales Process
If you want to implement a successful content marketing strategy, it's crucial to identify the stages at which potential customers need a little push. Once you've identified the sticking points, however, you can supply your leads with content that demonstrates your company's expertise when they reach them. Doing this could result in additional sales.
5) Incorporate It Into Your Social Media Marketing Plan
People love giveaways – and they also like telling their colleagues and friends about them. Social media posts that include links to free long-form content can often attract likes and comments, and be widely shared.
6) Utilise It As Part Of Your Customer Retention Programme
If you want to retain your customers, you need to nurture your relationships with them. Giving them access to complimentary long-form content that you know will interest them at appropriate times could boost their trust in, and loyalty to, your brand.
7) Turn It Into A Training Resource
It's not just potential and existing customers who could find your content enlightening, either – your staff might find it informative too. In-depth guides to your products and services, informative pieces about your industry and comprehensive jargon busters can serve as handy training materials.
Find Out More
To discover more about content marketing, contact JDR. Our experts can talk you through the benefits of using this technique. We also have a free Content Marketing Guide, which you can download by clicking here.
Image source: Pixabay