5 Black Friday Marketing Ideas For Small Businesses - Is Your Business Ready?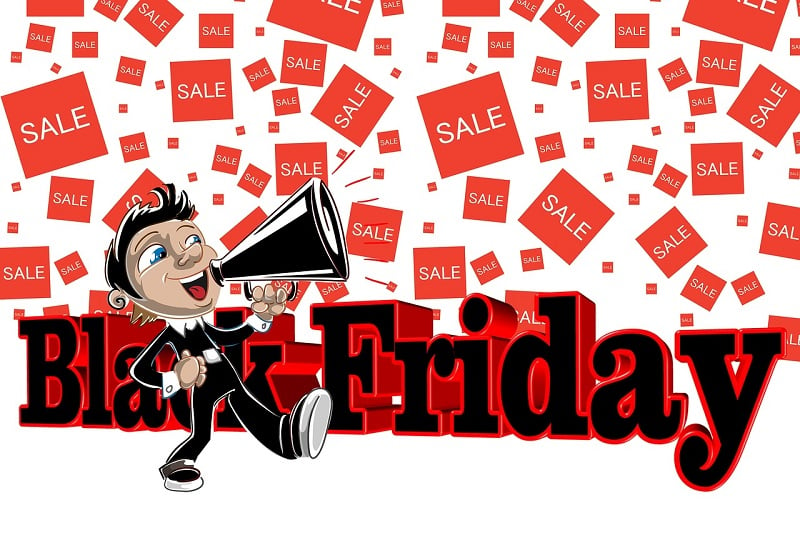 Businesses in the retail sector currently have a more pressing consideration than Brexit, or even Christmas – Black Friday! Originally an American idea, Black Friday has become a popular concept in the UK over the past five years, a great way to boost pre-Christmas sales and reinvigorate interest in high street retail outlets.
Beyond the retail sector, however, what can other businesses learn from the success of Black Friday to boost interest in their brand? Let's take a look:

5 Black Friday Marketing Ideas For Small Businesses

1) Create A Black Friday Landing Page
Black Friday related search terms and hashtags become red-hot throughout November. Take advantage of this free SEO boost by creating a landing page for all your Black Friday content and offers. Of course, if you just put the page up on 25th November and take it down on the 30th, you'll have very little visibility. You need to have the page up all year for it to gain maturity and visibility on search engines (even though your offers will only be active around Black Friday). Like all landing pages, make it easy for people to subscribe to your mailing list through a strong CTA button, and ensure the page is responsive to all device screens.

2) Share The Black Friday Hype On Social Media
Even non-retail businesses can piggyback on the hype surrounding Black Friday on Facebook and Twitter. Find out what hashtags are trending this year and incorporate them into your social media posts where appropriate. This will draw attention to your social media account, from which you can launch exclusive offers, coupons, and discount codes.

3) Create Gated Black Friday Content
Even if Black Friday isn't directly applicable to your business, it will be for many of your customers and those in your supply chain. Give some thought to how your products and services can help other businesses capitalise on Black Friday, then create some gated content about it. This could be a short e-book, brochure, or guide, but it needs to be specifically Black Friday related. Host the exclusive content on your website or landing page, and request people join your mailing list in return for downloading it.

4) Create Special Black Friday Offers, Discounts & Coupons
All businesses have the scope to offer their prospects exclusive Black Friday offers. How about a limited time discount on their first order, a free initial consultation, or an exclusive report/audit? You could also add incentive items to your standard packages, e.g. an additional X months free product support, an extended warranty, or additional training. To sustain urgency, these offers shouldn't be used at any other time of year and should be strictly time-limited to Black Friday itself. Promote your offers on your website, blog and social media accounts, and let your prospect database know through an email campaign.

5) Configure Your Chatbot To Provide Black Friday Related Information
If your business is likely to attract Black Friday related queries, make sure your website is populated with the information your customers are looking for. A quicker way to do this than overhauling your website content is by configuring your chatbot to provide relevant information. Arm your chatbot with the information it needs to locate the offers prospects are looking for and provide links to any downloadable/gated content.

Next Steps?
Friday, 29th November 2019 is (at the time of writing) just over a week away. Even so, there may still be time to arrange a quick email marketing or Google AdWords campaign to reach out to your existing customers and nurture leads currently in the pipeline. To discuss the possibilities of seasonal marketing and how they can benefit your business, why not give us a call today?