5 Quick Ideas To Increase Sales For A Manufacturing Business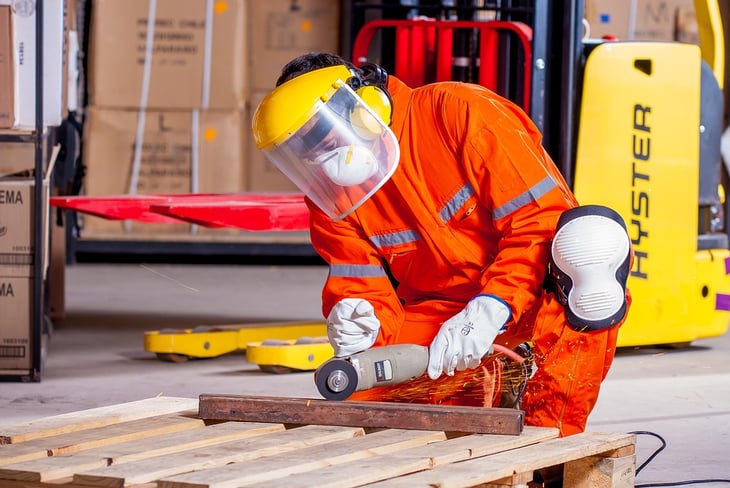 Typically, manufacturing business sales come from repeat orders on large customer accounts. Often business development is a slow process of relationship building, traditionally conducted at trade shows and through personal networking. Increasing sales involves lengthy face-to-face meetings between your customers and the account managers at your organisation. All this takes time and money to implement.
Or, at least, this is how it used to be. The digital economy now provides manufacturing businesses with the same fast, effective lead generation tools as other sectors. If your business is in need of a quick injection of new sales or you just need a new approach, then give these ideas a try. They can be implemented almost immediately with minimal expense and no additional infrastructure.
1) Design A Great, Responsive Website
Some (but by no means all) manufacturing businesses are still notorious for having websites that look like they were last updated in the 90s. A common response to this is that manufacturing is all about product information, with design being a secondary consideration. This may be true, but there are great benefits of having a website that is crisp, uncluttered and easy to navigate.
Furthermore, with so many of your customers now accessing the Internet through mobile devices, it is important that your website is mobile responsive, i.e. it should look great on every screen size. Giving your website a refresh will immediately boost business development by making it easy for customers to access the information they need. Well-coded websites also rank better on Google, giving your business an additional boost.
2) Host Your Product Range Online
Most businesses have PDF product brochures available to download from their website, but these are inconvenient to access on mobile devices and take time to read. Go the extra mile for your customers by displaying your product range on your website. You can follow the example of e-commerce businesses by setting out your products in clear categories so your customers can quickly search for the brands and products they need.
What you will find is that customers who would put off reading a PDF product brochure 'until tomorrow' will access online information today, because it is quick and easy. This increases your chance of generating new leads and closing sales.
3) Make Use Of Social Media
All businesses can make great use of social media to engage with their customers, publish content and spread awareness of their products. The big three to get involved with are Facebook, Twitter and LinkedIn. Combine regular social media updates with an informative blog to broaden your online profile and attract new visitors to your website.
4) Set Up Online Ordering And Account Management
A quick way of encouraging new trade accounts and increased sales from existing customers is to allow users to manage their orders online. Our website developers can set up a secure online portal as part of your website, that customers can login to from wherever they are. The account management page should allow users to trace orders, purchase products and access invoices. This will not only help you increase sales, but will also cut down on paperwork and admin.
5) Do Email Marketing
Part of your website refresh should be to turn it into a lead generating machine. Regular calls to action, linked to contact forms, will soon help you build an email list of people interested in your products. Once the leads start coming in, you can start email marketing. The key to doing this successfully is to personalise your email content to nurture your leads over time, as they may not be ready to make a sale initially. Draw them in progressively through targeted promotions and valuable content so that they feel an affinity with your brand and confidence in your products.
Need Help Generating More Leads?
If you are looking for assistance on new ideas with business development, our team of marketing specialists at JDR are here to help you. We can help set up a bespoke strategy that meets the needs of your customers and works for you. Give us a call or send us a short message to find out more about how our services can help.