5 SEO Steps To Improving Your Business Sales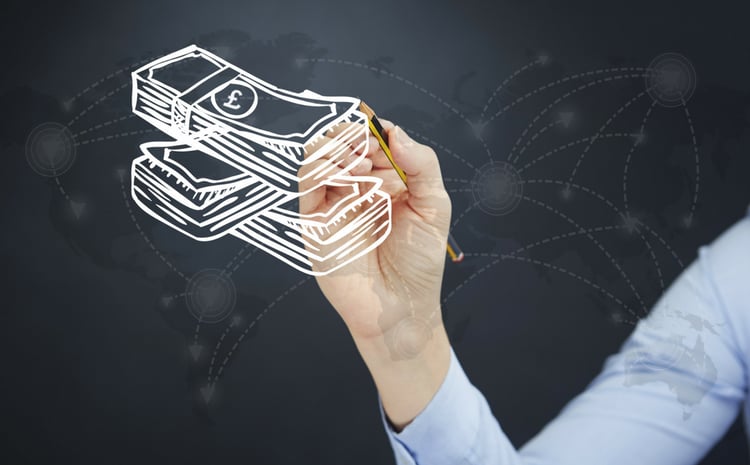 Many business owners fall into the irresistible trap of believing that SEO is a "quick fix" to help your business bag dozens more online sales. As nice as this sounds, this aspiration is unrealistic and short-sighted, especially in light of how intelligent Google's algorithms are in this day and age.
While it's true that effective SEO tactics can improve your sales strategy, it's important to keep in mind that search engines take time to rank and index websites, having to scour billions of them periodically to determine relevancy.
Search Engine Optimisation (SEO) cannot create a demand for your product or service; SEO tactics can however streamline your online strategy to ensure your business is targeting genuine prospects with a real potential to buy.
So, to put it simply, SEO tactics and selling go hand-in-hand like scones and cream. Continue reading this article for 5 sustainable SEO strategies that will not only help you increase sales, but also help you build a better brand profile online.
Step 1) Join The Dots
You must first wrap your head around the fact that SEO is not an add-on. SEO is the backbone of your marketing strategy. SEO forms the basis of your website design and conversion strategy, content production and social media strategy.
Haphazardly focusing on certain aspects of SEO while ignoring others will not improve your business sales. You must take a well-rounded approach and follow all the tips below to see desirable results in the long-term.
Step 2) Make Sure Your Website Is Readable
Google is far more likely to promote a website with a great user experience (UX) rating and low bounce back rate. The greater your website's search engine visibility the greater the likelihood of sales.
The following factors impact UX:
Simple menu structure and page layout
Break up your content with subheadings and bullet points (easy to read font and colours, decently sized images / videos that are the correct resolution)
Make use of white space so pages look uncluttered
Ensure your CTA (call-to-action) such as "book an assessment" or "download our FREE ebook / voucher code" appears on every page and is above the fold (this means the customer doesn't need to scroll down the page to see it on the site)
Step 3) Content Is King
Content is the key to effective sales. You must highlight the benefits of your product / service and make people want to buy it. You can do this through high-quality images and videos, detailed descriptions including specifications and USP (remember, customers love to know what they are getting for their hard earned cash), as well as blog articles / infographics that answer your customers' FAQs. The more detail and visual information you can give about a product / service the higher the chance of a sale.
Social media sharing links attached to your product pages / blogs are another fantastic way to push your content further afield, which in turn will drive more sales.
Step 4) Relevant Keywords & Meta-Descriptions
Each individual page on your website should make use of appropriate keywords and meta-descriptions. These keywords should appear naturally. Avoid keyword stuffing as Google will penalise you for this.
Rule one when it comes to keywords is don't assume. Keywords tend to be the names of your products and services, or the brands you special in. Nevertheless, sometimes your customer won't know the specific name for the service / product you offer, and therefore they might type in something similar. For example, most marketing agencies offer a service called PPC (Pay-Per-Click) but most people unfamiliar with the term would search for "paid advertising" or "paid search ads". For this reason, you must be careful when selecting relevant keywords (especially ones that can be abbreviated or said in various ways) otherwise you'll miss the boat entirely.
Online users searching the web will also use 'commercial intent modifiers' to refine their search such as best, cheap, buy online, discount or brand names. Writing content that appeals to these search terms will boost the number of sales for your business - however don't say your product is "cheap" when it's not, as this will create a sense of dishonesty.
Step 5) Relevant URL Structure
URL structure is especially importance for ecommerce businesses. Customers will downright refuse to buy from sources that look out-dated or untrustworthy.
Quick question, would you enter your card details on a URL link that was just a domain name followed by a long-string of random letters? www.website.co.uk/wofn0438kij.index
Would you trust a website that wasn't HTTPS secure? Read this article for further information - Why Now Is The Time To Make The Switch To HTTPS
Poor URL structures make it virtually impossible for Google to understand what the page is about before it loads. A good, user-friendly URL should be concise and indicate what the content is about - www.website.co.uk/bathroomdesigns
Interested To Learn More?
SEO is a huge topic covering many avenues. Read the following articles for further information on how SEO can push your sales strategy to a new level:
Are you unsure about your current SEO strategy? Have your sales stayed the same or dropped over the last few years? Contact the JDR Group today for a FREE 20 minute, no-obligation online assessment of your marketing strategy to help your business pinpoint areas for improvement!