Marketing Questions Your Manufacturing Business Should Be Answering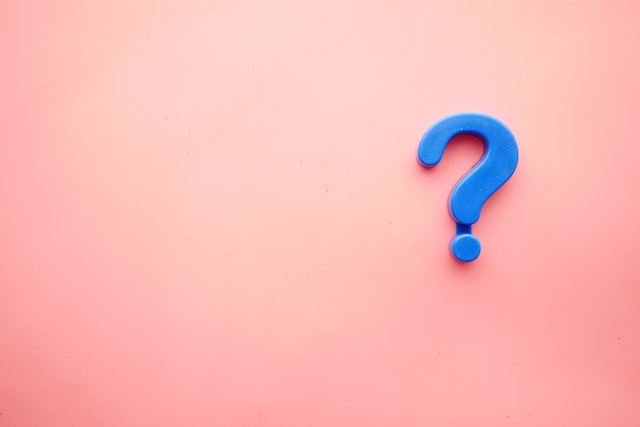 If you're seeing fewer enquiries than you would like or are finding it harder to close sales, it's essential to understand the underlying reasons. A detailed and ambitious marketing strategy, fine-tuned to address the concerns of customers in the manufacturing sector, will unlock the potential to attract new sales and secure the financial standing of your business. As part of the process, it is worth considering some key business marketing questions, to evaluate how effectively your approach is working and to highlight elements that could be improved.

Does your website have the right domain name?
Domain names are most effective when they are memorable, easy to type, and on-brand. An overly long domain name can be unhelpful, while the little details such as double letters and hyphens can cause confusion, typos and it may even link visitors to the wrong website.
How engaging is your website content?
It is important to think from the reader's point of view when you review the quality and relevancy of your web content. Ideally, your website should reflect your business's ethos and culture, so beware of content that is stilted or enthralling as it will paint an unhealthy image of your company. Most importantly, however, is the relevance the content has to your target market. Every page on your website should address a specific question that you know, through market research, is directly relevant to the pain points that lead your target customers to seek out your services. Address these questions, with relevant keywords for search visibility, and you will raise your profile online and increase your conversion rate.
Do you feature testimonials or reviews?
Customers who are considering purchasing from a business for the first time place a high degree of importance on the experience of others, as this is an indicator of the quality of service they will receive. Populate your website with four or five detailed and positive case studies that illustrate different aspects of your work, including quality, compliance, and service delivery. Also, allow customers to leave uncensored reviews on Google, Facebook, and trade websites. Positive five-star reviews on Google are important for your credibility and will help boost website traffic, but even neutral and negative reviews serve a purpose, as they allow you to respond professionally and constructively to criticism and paint a candid picture of how you address and resolve the service difficulties that every business faces.
Do customers know where you are?
Geographical location is important for manufacturing supply chains. So, while your online presence is also important, be aware that if customers don't immediately know where to find you, you could be passing up significant amounts of trade. Using Google Local or Google Places can help to put you on a map, drawing custom from businesses looking for local contractors.
Do you make use of keyword research?
Gaining a high search engine ranking is important to literally put you at the top of your market. What a high-ranking means is that the Google bots consider a page of your website to be relevant to a particular search query, or keywords. The more relevant it is, the higher it is placed in the search results. As customers tend to read from top to bottom when searching online, the higher your website appears, the more likely it will gain attention. To take advantage of keyword visibility, understanding what your customers are searching for is crucial, as this will help you tailor your website content and increase traffic to your website.
Do you use a blog?
A blog on your website is great for boosting search rankings and increasing the visibility of your business on the internet and a useful tool for demonstrating your authority and knowledge as a business. An extensive and regularly updated blog will improve your domain authority, influencing the weight that Google bots assign each page when determining search rankings. Blog posts give you the opportunity to provide detailed information about specific subjects of interest to your customers, and when combined with CTA (Call to Action) forms, are a powerful lead generation tool. Carefully chosen and positioned keywords in your articles will improve the accuracy of customers' online searches and generate more traffic to your website from customers at different stages of the buyer journey, as well as providing a source of invaluable information about your products and services.
Do you make use of lead generation tools?
Attracting customers to your website is one thing but understanding where they come from is a different challenge. Lead generation tools are invaluable for providing detailed stats about the origin of website traffic, enabling you to shape your digital marketing strategy to exploit these links and optimise your web content accordingly.
Do you engage with social media?
Social media marketing techniques are powerful tools for promoting your business and, what's more, they are all free! Post-covid, manufacturing business decision-makers increasingly seek recommendations through their social media connections, so a strong presence on LinkedIn especially can raise the profile of your business and gain a legion of new followers.
Reshape your marketing strategy with expert help from JDR Group
At JDR Group, we can help your business to develop a strong online presence through social media advertising, website design, and content marketing, generating more leads and conversions by attracting new customers to your brand. Learn more by downloading our free guide, How To Get More Customers In The Manufacturing Industry.
Image source: Unsplash