Social Media Marketing For Professional Photographers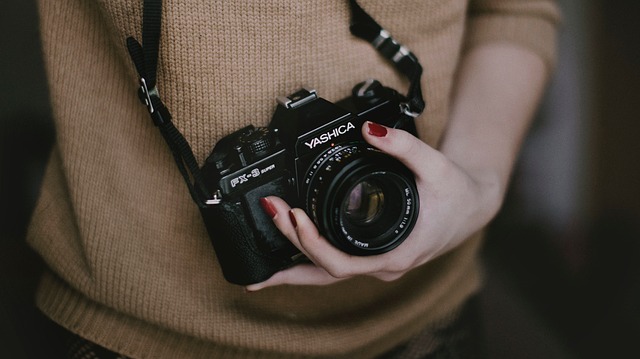 Photography businesses are making a noise on the social media wagon, gaining thousands of likes, comments and shares from diverse audiences across the UK. This is the reason why a huge number of aspiring and established photographers invest person-hours and effort to leverage the benefits of social media, promote their brand and instantly connect with potential clients.
But taking pictures and uploading them to social media pages is only a small part of social media marketing for photographers. There are numerous other factors that need to be addressed in order to make your photography business succeed out there. Social media marketing works for successful and professional photographers for a number of reasons, as we will see below.
Why Photographers Go Social:
It is rare these days to find someone without at least one social media account. A growing number of people also use social media platforms as their first port of call when researching services, especially for things like photography. As a photographer, whether your target clients are individuals or businesses, you will gain a huge boost in visibility by establishing a professional presence on the main platforms.
In photography, the competition is stiff. It is likely that your competitors will be using social media already and successfully implementing their marketing techniques on various social platforms. If they are and they can, then you should be too.
All social media sites now support high quality images. This is great news for photography businesses. They are, by far, the most effective online channels to showcase your work to your target customers.
Social media is the best place to build your portfolio and show your work, with a large online storage capacity at no cost!
Facebook, Twitter and LinkedIn offer paid ads for businesses to get their content in front of their targeted audiences. This turns social media into a powerful lead generation tool, not just a shop front.
If you have blogs, tips or resources to share, promoting them on social media to increase traffic and online visibility will give your content wider reach and greater impact.
Social media marketing is an excellent way to encourage authentic customer reviews which will greatly help your company gain recognition, trust and brand loyalty.
Most importantly, social media marketing allows free membership for new users and any paid services you decide to take part in are relatively low priced compared to other online advertising channels.
Social Media Marketing Techniques For Photographers
There are numerous ways to effectively utilise social media marketing for your photography business. If you have no idea how to begin, you may consider these four proven tips;
1) Choose The Best Platforms & Set up Company Profile Pages
Facebook, Twitter, Instagram, LinkedIn and Pinterest are by far the most popular social media platforms today and are a wise choice to promote your photography business. Signing up for an account and creating a business page is free. Decide how you want your business page to appear online by choosing a brand name, adding information on the 'about' section and upload the best images as your primary and cover photo to complete the profile. Customise your social pages as much as possible to ensure they are unique and stand out from your competitors.
2) Know What To Post & The Best Time To Do It
Obviously, you want to use social media to focus on your photography. But before you share anything on your page, make sure you are aware of how to edit your photos to suit a particular platform. Every platform is different from the others and each of them has their own rules when it comes to framing, angles and composition. You need to adhere to these rules in order to make your images appealing. Remember, the pictures you share on social media represent your style and your brand. Make sure they draw attention and attract engagements that convert.
3) Join LinkedIn Groups To Expand Your Connections & Promote Your Services
Social media groups – especially on LinkedIn – usually allow members to promote their business, products or services. Use this to your advantage and start selling your talent to a group of interested people. Be careful not to come across as a spam artist though. It is far better to sell indirectly by freely sharing advice and valuable content, rather than constantly asking for business. There will be time enough for this once you have established a rapport and dialogue with your prospects. Use your group membership to provide prospects with useful answers and tips, particularly to those who have questions about photography services.
4) Be Consistent
As always, consistency is the key to any successful social media marketing campaign. Be consistent on regularly sharing interesting posts or images for your business. Be consistent on keeping your page active and engaging in questions, comments and concerns. Be consistent in participating in the groups you join. If it is hard to find the time and resources to make a commitment to social media marketing, a partnership with an agency like JDR can be a big help. We have the expertise and resources to help you make smart use of each of the social media channels to enhance your brand and gain new customers.
How A Marketing Agency Like JDR Can Help Photography Businesses Harness Social Media
There are several compelling reasons for small businesses to work with an agency. Customers find that the returns far outweigh the investment, and you can achieve far more, in a shorter period of time, than you would working at it on your own.
We know the best marketing approach for your photography business since we've successfully managed similar small business campaigns and can handle all social media pages on your behalf while working hard to reach the maximum audience possible.
We understand the rules of each social media platform and can create a good plan for which platforms to use, where to begin and what type of content to share. We have a team of experienced and highly skilled professionals available to carry out social media activities, schedule postings, answer enquiries and generate traffic for your page.
We have the right expertise to maintain your business reputation, by sharing positive and relevant content to benefit your brand.
In a nutshell, you don't have to create hundreds of pages for all the social media channels you find online. Using just a few good ones that are relevant to your photography business can make a big difference. In the end, it's how you get involved and implement your strategies that matters.