How Will "Voice Search" or "Okay Google" Affect SEO in the Future?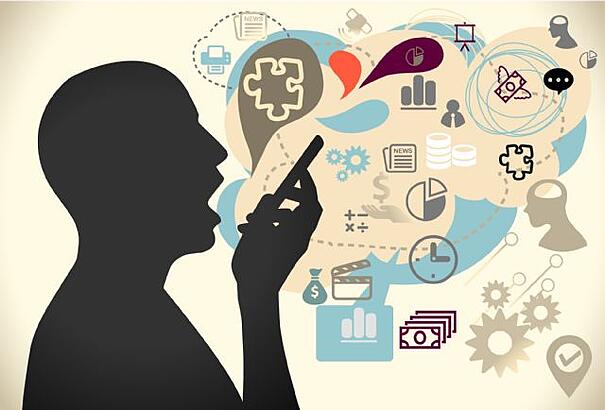 Search Engine Optimisation is constantly changing. There are always things for SEO companies and Webmasters to be learning all the time. There is never a dull moment. With some industries you can read every book and learn everything there is but with our industry that isn't the case. The Google Algorithm and other search engines are always continuing to evolve and develop, meaning we have to do the same if we want to keep ahead of the pack.
Google in particular is going through a huge transitional period at the moment as it is starting to understand direct conversation more and more. People all over the world are now talking to their mobile devices in all languages, as they would to another person. Google continues to get more sophisticated and is adapting to understand much longer and natural search queries, like questions about directions for example.
I myself like to use Voice Search quite often, whether it is Siri on my iPad or Okay Google on my Samsung Note 3. It can be really convenient if you are busy eating, playing a game, cooking or something else. What do I use Voice Search for? I often use it to check movie times, get directions or search for somewhere to eat. A recent Google study has shown that more and more people across the world are using this facility on a daily basis - http://www.androidcentral.com/google-study-over-half-teenagers-use-voice-search-daily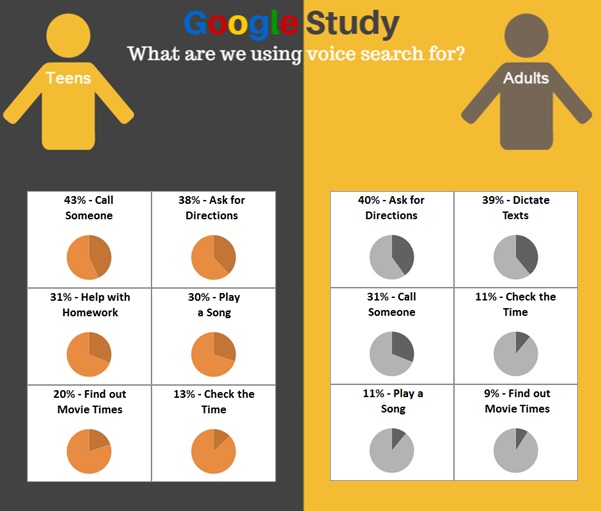 The Hummingbird algorithm
The Hummingbird algorithm first started being used by Google at the end of August in 2013. It focused largely on conversational search and making the search engine better at answering direct questions. This really was the first step Google took in relation to Voice Search getting more and more popular. Google can now answer longer tailed questions better even if a page isn't necessarily optimised for them. The update is really aimed at making SEO companies and Webmasters steer away from a specific set of keywords and just focus on providing quality content on their niche. For more information on the Hummingbird update read this blog article: 4 Easy Ways to Adapt Your Website to Google Hummingbird
How does this affect SEO?



Keyword research
Keyword research is going to be one of the biggest areas of SEO that Voice Search will affect more and more in the future. This is due to the fact that the major search engines are trying to be more intuitive and create a conversational experience. That means we have to think even more about long-tailed phrases and questions and how people will naturally talk to their device. The steps involved in keyword research will all be the same. We just need to dig a bit deeper and think more about it.
A good way to do this is to ask yourself, "If I was doing a Voice Search for such a service, what would I say?" The answer to a question like this will help greatly in keyword research. Keyword research hasn't changed drastically but you can't just target 10 keywords anymore. Those days are long gone. For more information on keyword research read this article: How To Choose the Right Keywords For SEO
On site optimisation

On site SEO is not the same as it once was and there are a number of things you can do to improve your current strategy and make it friendlier towards conversational search queries. One of the main things you can do however is to provide quality content that answers queries.
FAQs
Having a FAQs page is a great way to do this. You can create specific content to answer some of the most popular questions you come across in your niche.
Blogging
Having a blog is now essential in any SEO strategy. It will help attract much more traffic to your site. The good thing about a blog is that you can easily write about any new questions you come across that may be asked using Voice Search, and then write quality content to answer them. If you are unsure about blogging for your business and have question marks over whether it will work or not, read this article: Benefits of Blogging: 7 Reasons for Business Owners to Blog
Be number one
With Voice Search getting more popular the number one spot in the search results for any given query is only going to get more important. This is because more users will be asking questions to their devices and seeking a direct answer straight away. They aren't going to want to scroll down looking for the answer. Google will only get smarter so they can provide these answers directly without hassle to improve their user experience.
Go mobile
Having a mobile responsive site or even a specific mobile site is now crucial in the current era of search. Voice Search is mainly done on a mobile device and the amount of people using their mobile phones and tablets to search the internet continues to grow. It is only going to get more popular. If you don't have a mobile friendly website then you are only going to turn away your mobile visitors. Would you stay on a site that is out of proportion on your mobile or would you prefer one that fits to your screen and is easier to use? Should you get a mobile site or a mobile app? Find out more: Mobile Websites vs Mobile Apps: Which Is Best For Your Business?
Conclusion
With Voice Search and Okay Google becoming more and more popular, the future of SEO really is mobile. As long as you have a good mobile responsive site and create great quality content that answers your potential customers' questions you won't go far wrong. SEO has changed dramatically over the past few years and it is continuing to do so. What does the future of SEO hold? Just how much will Okay Google and Voice Search affect what we do? I guess only time will tell. Please leave your opinions on this article below.