How Twitter Makes Money For Small Businesses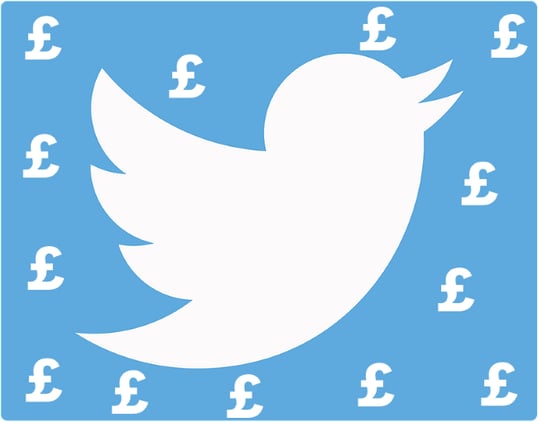 Of the top 100 most followed Twitter users it's no surprise that the list mainly consists of celebrities, news channels and politicians. So, what if you're a small business owner, not a media personality with an existing fan base? Can Twitter be used to promote your business and generate revenue? With 135 million new Twitter accounts opened daily, many customers expect companies to have an active social media presence to appear legitimate. With this perception in mind, small businesses are exploring the potential of Twitter to appeal to wider audiences and engage with existing customers, with varying degrees of success. Here are our top 5 tips for using Twitter effectively within your business.
1) Identify & Engage With Useful Connections
Search with your top keywords to identify followers within your target market, or who could help you gain access to the right customer base indirectly. These could include journalists from trade publications, bloggers, or any trusted authority who could get your product noticed. The key point here is to ensure you only seek out and follow accounts which can help your business grow. This also includes existing customers, who are a powerful source of referral business and recommendations. Learn more about who you should follow with this article - Who To Follow On Your Business Twitter To Maximise Engagement.
2) Gain Useful Insight
You should also search for your competitors and check out their followers, to identify potential customers. An added advantage is the ability to monitor competitor activity on Twitter, see what their customers think about them and use their pain points to improve your sales and marketing strategy. You can group followers, so important news feeds don't get lost in the constant stream of conversation. Twitter is a fantastic forum for feedback, especially if your product is developing. You can search for conversations including your company or product names and respond to conversations in real time.
3) Create Useful Tweets
The overall number of tweets created each day is in decline. This is because great Tweets are surprisingly tricky to write. You'll need to get your message across in just 140 characters.
The point to remember is that Tweets are only effective at increasing brand awareness if they add value to your audience.
With Twitter the object of the game is to get your tweets in front of the widest audience possible. This is done by followers retweeting or favouriting your tweets; which then sends your message out to all their followers in turn. When a popular tweet is retweeted multiple times this is known as going viral. When this happens the potential for raising brand awareness is phenomenal. One of the most successful tweets of all time was by political columnist Andrew Malcolm, who generated 701,798 retweets for #tweetforbowls and a whole lot of donated food for Dogs In Need in the process. The key to this success was that the charitable effect of retweeting made the user feel good.
Did you notice the hashtag #? By attaching the # symbol to keywords or key search phrases without spaces, followers can search by specific topics or find your tweets more easily. In effect, the hashtag acts as a clickable link which can be used to bring up a page of all tweets featuring that hashtag word.
Link To Useful Content
To make your tweets add value to both your audience and your business, you should include links to valuable, quality content. Whitepapers, case studies, advice from your blog and videos can be linked to your tweets to drive visitors to your website. If your content also includes your keywords, you'll also boost search engine rankings. By regularly providing useful content you'll build trust amongst your followers; who will tune in to your tweets to receive your updates. This will make potential customers more likely to buy from you when the time is right.
Use Analytics To Your Advantage
Want to know if your Twitter efforts are working? You can measure the success of your campaigns using Google Analytics or Twitter Analytics software to provide reports in a range of formats. You'll be able to quantify the level of engagement by followers, retweets, mentions and the reach of each tweet. Use these metrics to identify the tweets which created the most valuable exposure and replicate their success. Google Analytics will also provide visibility of web visitors generated via links on tweets. You'll soon learn what works for your business and what time to release your tweet to appeal to the widest audience.
Here are some great articles we've posted on Twitter:
What Should I Actually DO on Twitter? 6 Tips for UK Business Owners
How To Promote Your Small Business On Twitter (Using Both Paid And Organic Methods)
How To Take Your Twitter Marketing To The Next Level
In summary, Twitter is useful for building brand awareness and as a lead generation tool for small businesses, when used effectively. It takes training and perseverance to write tweets your audience will want to share, but you'll ultimately benefit from improved SEO, access to industry knowledge, access to new customers and the opportunity to increase sales. Speak to one of our marketing experts here at JDR to find out how best to use Twitter as part of a bespoke marketing strategy for your business.