How to Promote an Event with Hubspot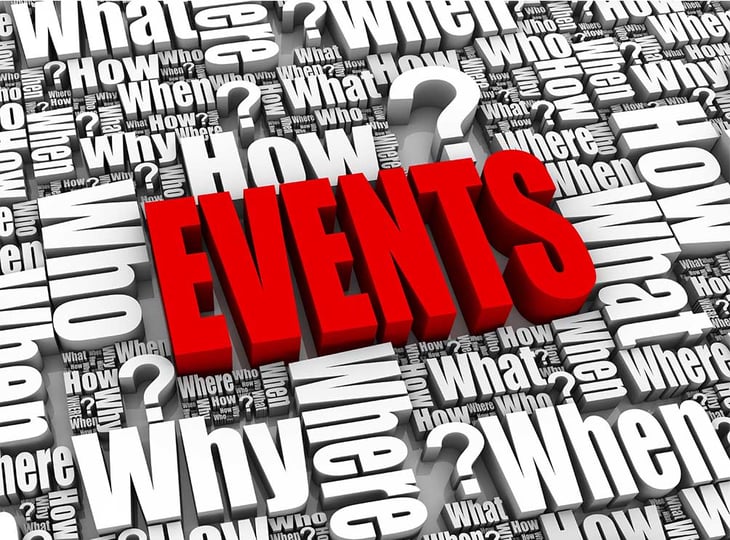 So you are planning an event: a seminar, a webinar, or even a training day, and your purpose is to get people to attend your event. This is where HubSpot really shines. HubSpot's automated marketing technology and software are utilised in every capacity, ensuring that you are heard and noticed by those whose recognition you seek. This article will provide you with the conceptual process in the creation of an events' promotion using HubSpot as your trusted marketing partner.
Where do People Sign-Up?
The first step is creating a place where people can sign-up for your event, a landing page. Your landing page will include a form on which attendees would be required to fill-in their information, for example, their Name, Surname, Age and email address. Other information that may be required, perhaps for further marketing purposes, can be added to the sign-up forms depending on your company or the events requirements, or simply for additional consumer data.
Getting People to your Landing Page
The next step in the process is getting people to your landing page, letting them know about your event by promoting it. This is done through the creation of quality content, or a smart asset, such as your blog, videos or infographics explaining the value of the event, and what they will be taking from it. This is an opportunity to give people a little taste of what they can expect from this event. The use and incorporation of 'Call to Action' (CTA) buttons built into the content page will be the access point that drives people to your events landing page.
Getting Viewers to your Content
Getting people to your information, or rather getting your information to your targeted audience is done through various media channels. Social media is a core component of this process and includes search engine optimisation (SEO) for keywords or display advertising aimed at sending the right people to the relevant platform to find event content. Targeted emails sent to a targeted group, or a broader group within your contact list, is another way that your event will be promoted. All of these methods are incorporated to get as many eyes on your content as possible, with the additional prompting of the CTA's leading those interested to your event landing page.
What Happens Once People Have Signed-Up?
Those people that have signed-up for the event through the landing page are then added to a HubSpot contact list called attendees. Once attendance has been indicated, a workflow is then set up as a further promotion for the event. This workflow entails a series of emails sent via a trigger built into the landing page, and is activated every time the landing page form is completed. A series of follow-up emails are then sent to those registered attendees feeding them with information relevant to the event. Essentially you are giving them a little taste of what they can expect from the event. For physical events, it is a good and practical idea to send information regarding directions and parking facilities for example.
What a Successful Event!
Your event may have been a huge success, but that doesn't mean the work is done. As a matter of fact, it may have just begun. Once your event has concluded, it is time to set up additional workflows: one for those who actually attended the event, and one for those who said they would but never made it. For those who attended the event, workflows would include follow-up information related to your event and information leading them to where you would like to take them next.
Perhaps another landing page or sign-up page for your next event. For those who didn't follow through the workflow would include information for your next or similar events, as well as information regarding your company and its offerings, highlighting what you can do for them. After the event, you may want to add photos to Twitter or Facebook as a further advertisement or to show those that did not attend what they missed out on. You should definitely be updating your blog with the event highlights as well.
This entire process has been designed to optimise the use of automated marketing tools, making the entire process streamlined and extremely time efficient. The bulk of information gathered during this process is the starting point for your next marketing campaign or event promotion. Channels have now been successfully created and tested, granting your company a wider audience that is prone to want what you are offering.
Less time and money will be spent on these usually tedious and time-consuming tasks while greater time can be spent better servicing your company's clientele. Best of all is that all of these functions can be performed through the campaigns tool inside HubSpot from one location, with a whole range of key performance indicators (KPI's) to measure your marketing progress and success. So, when is your next noteworthy event?
JDR Group
JDR Group are a Platinum HubSpot partner - we work with small and medium sized businesses to help them get more traffic, get more leads, and get more sales using inbound marketing.
To find out more, call us on 01332 343281 or request a FREE Marketing Audit.
To find out more about JDR's events, go to https://www.jdrgroup.co.uk/ or subscribe to our events blog.