How Can You Write Content When You Aren't Qualified To Do So?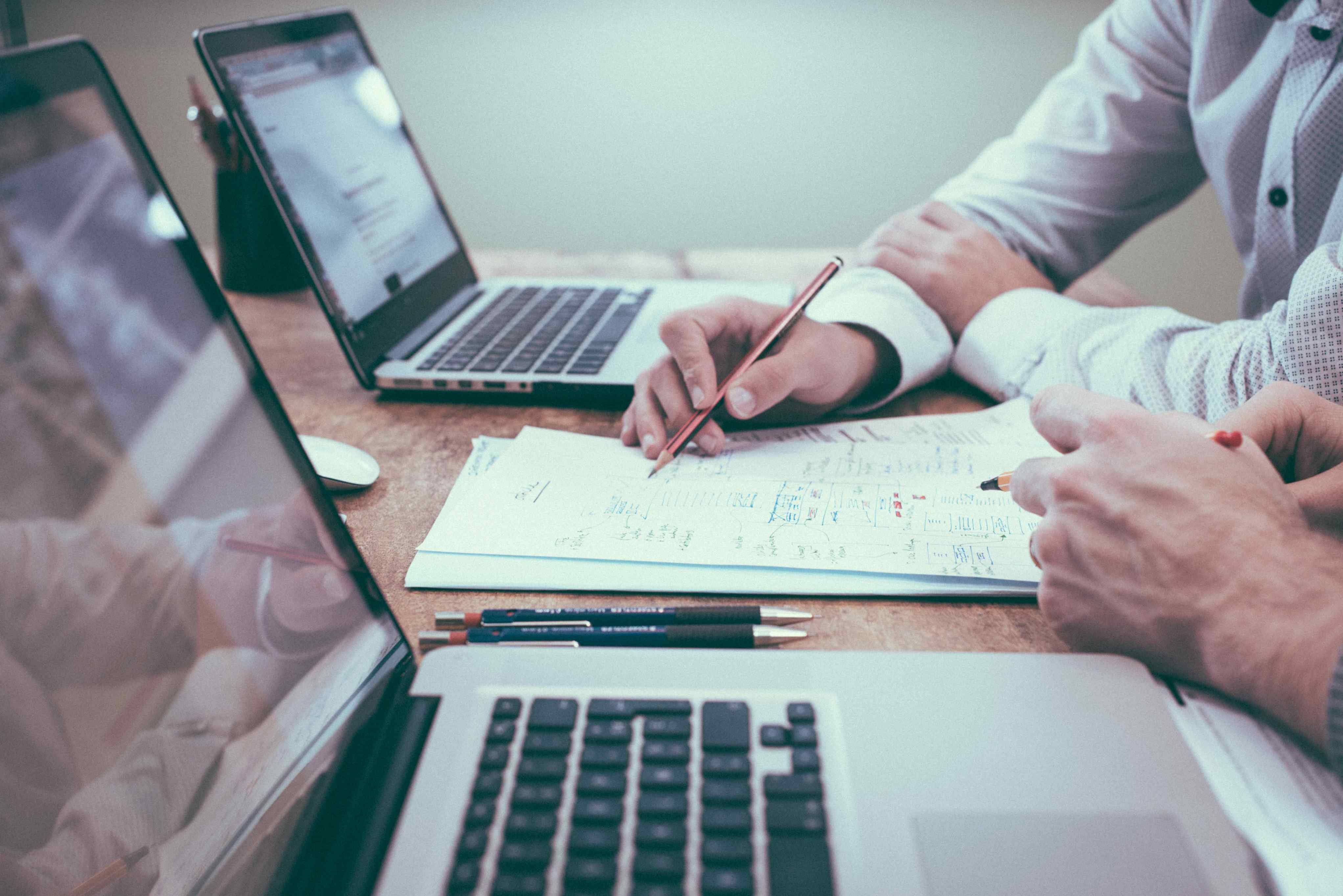 Writing is an acquired skill and it is something that people tend to either love or loathe doing. For business owners running a specialist business, there are always plenty of other things to do than writing, so when a director, owner, or other member of staff is forced to take time out of their day to update the company blog, it can seem like a necessary chore at best, and a waste of time at worst.
Moreover, while every school leaver knows how to read and write, writing good, effective marketing content takes training, practice, and experience.
This is why content writing is one of the core services offered by most marketing agencies. But how do general content writers write convincingly for specialist businesses (for example in the legal or financial sectors) without direct qualifications and experience in those fields?
To answer this question, we'd like to delve into the way in which professional writers conduct their trade, and how the content writing process works in digital marketing.
What is a professional writer?
There are several different types of professional writer, including journalists, academics, commercial, and creative writers. What they have in common is a shared passion for writing and the fact that they write as their full-time job. Beyond this, the approach taken to writing by different types of professional writers is vastly different. This is an important point to make. Many journalists, for instance, would struggle writing marketing copy in an agency context, while most medical copywriters would be uncomfortable being asked to write children's fiction.
Marketing content writing
The writers employed by marketing agencies are all marketing content writers: writers with qualifications and experience in both commercial writing and marketing. For digital marketing content, it isn't sufficient to be able to write creatively – a writer also needs to convey a value proposition to a specific target audience, in order to elicit the desired response, and be competent writing the types of content that appear online, e.g. blogs, landing pages, and e-books.
How content writing speaks to different buyer personas
The job of a marketing content writer is to speak to a specific buyer persona at different stages of the buyer journey. For example, an e-book might be targeted at an operations manager working at a print management firm, who is in the consideration phase of investing in a new piece of print technology. The content needs to answer specific questions and concerns to encourage the reader to take the next step in their buyer journey and make a sales enquiry. A general piece of content, a short story, or a technical brochure wouldn't achieve the same result, because it isn't optimised for marketing.
The skills and methods required to create marketing content are the same whether a writer is creating content for a civil engineering company, a solicitor, or an architect. What's missing from the equation, of course, is the direct industry knowledge and experience that makes the content credible, and this is where the background and career path of different content writers comes into play.
Different backgrounds – the making of a content writer
Writers come to their profession from various angles. They are either:
1) Career writers from the word go, who studied a degree in creative writing, journalism, or marketing, before going on to work for a marketing or copywriting agency, or;
2) They are professionals who have transitioned to marketing from a specialist career in another industry.
How writers gain the skills and knowledge to write your content
An established content writing team will include writers from both types of background, so many agencies employ writers with specific technical qualifications, e.g. in law, engineering etc.
It is the job of a marketing agency to match their skills and resources to the needs of their clients, so in a lot of cases, when working with an agency such as JDR, your writers will have first-hand experience within your industry.
Even with writers who may have never worked in your sector themselves, you shouldn't discount the knowledge that comes from consistently working with clients in various industries. Most newly qualified marketing content writers begin their careers as generalists. Writing for a wide range of clients, content writers learn how to research, to adopt the style and tone of voice appropriate for different industries, and to focus their writing to achieve various marketing objectives.
As their career progresses, many writers grow to specialise in writing for one or two industries – e.g. construction, or medical – and in various types of writing, e.g. web content, video script writing, or blog articles. By developing their industry knowledgebase and research skills, marketing content writers accumulate significant knowledge, often equivalent to or greater than people with direct industry experience.
The goal of a marketing content writer is for their work to be indistinguishable from that of an industry insider, so that they can adopt the voice of their clients and help them gain more leads and sales.
Some of our senior writers have 15 to 20 years' experience as professional marketing writers, while others bring to their marketing role firsthand expertise in management, IT, engineering, teaching, manufacturing, law, software development, and other industries.
Bespoke writing for your business
At JDR, nothing about our content marketing writing is left to chance. Before any work is written, great care is taken to establish accurate buyer personas for your industry, with an understanding of the common questions and concerns expressed by your customers at each stage of their buyer journey. Feedback and revisions are invited for each piece of content, allowing writers to build up a picture of your business and your sector, and convincingly use the tone of voice and terminology that resonate with your customers. Please feel free to speak with one of our marketing specialists to find out more.
Find out more
Whatever the economic weather outside, at JDR we help businesses develop practical and achievable marketing strategies to deliver their business objectives, whether this is growth or simply maintaining their current position.
To find out more about the benefits of inbound marketing, how a marketing strategy can improve your sales returns, and the ROI you can expect from your marketing investment, please have a chat with one of our specialists today.
Image Source: Unsplash