Boost Your SMEs Growth This Christmas With The Power Of Inbound Marketing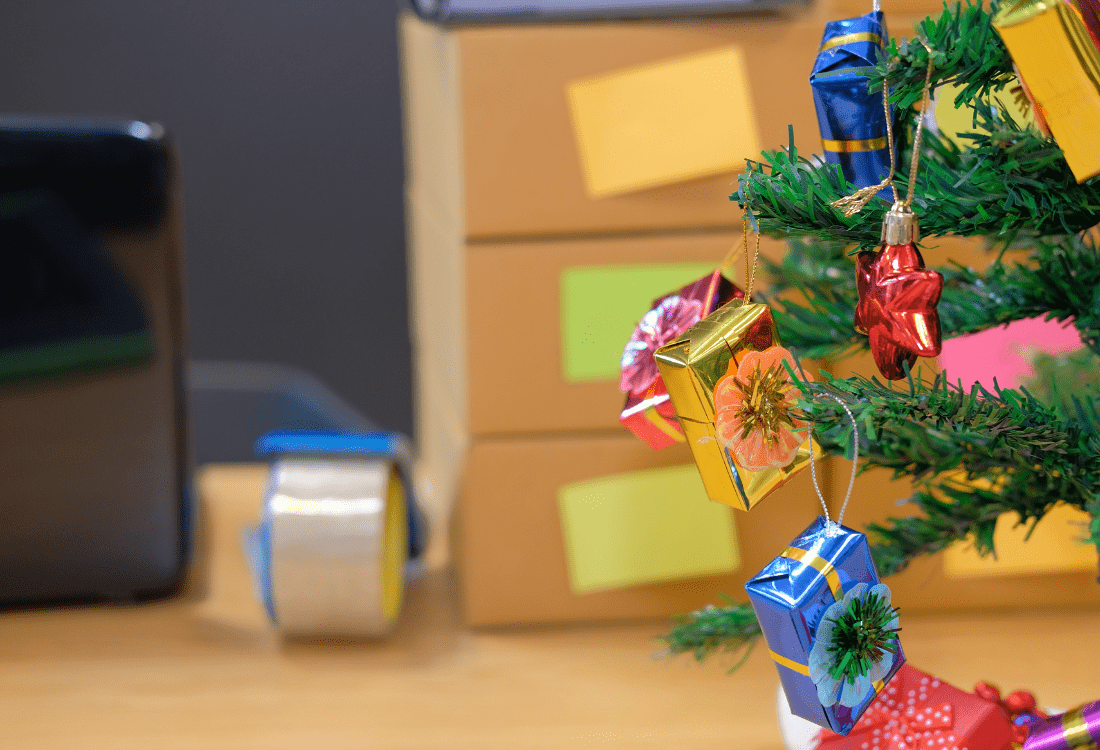 Inbound marketing is the perfect way of boosting your B2C seasonal sales during the Christmas period without significantly increasing your outbound marketing expenditure. While inbound is an effective strategy for growing online sales throughout the year, seasonal sales deserve an individual focus, because many businesses have specific markets that only purchase around Christmas, and for many SMEs, a disproportionate percentage of annual revenues and sales are made during the months immediately preceding and following Christmas.
Last Christmas…
So where do you start building a seasonal inbound marketing campaign? A good place to start is to review your previous campaigns, trying to identify what worked, what didn't, and where there could be room for improvements this year. This will let you create a more effective inbound marketing plan and messages tailored to your business and its target audience. Pay attention not only to your own actions but to those of your key competitors, identifying gaps in the market you can exploit to better take advantage of seasonal trends and fashions.
Seasonal Content Marketing
Writing a Christmas-themed blog article series, landing pages, and optimising your web content for seasonal keywords is a good way to attract Christmas shoppers to your site. What this content looks like will depend on your business and what your customers are looking for. For example, if you are a clothing manufacturer or run an online fashion shop, you can create an article series that gives advice on how to dress for different Christmas events. Use the titles and content to incorporate seasonal keywords such as 'Christmas outfits', and 'festive wear' to increase your businesses visibility in Google results. You could also write a promotional downloadable guide to highlight gift ideas and offers to encourage customers to purchase from your business and join your email list at the same time.
Timing is important for seasonal content planning and creation, and we recommend developing your content calendar for Christmas blog posts, social media updates, videos, and email content in October at the latest. This gives you time to create and optimise Christmas-themed content for each of your digital inbound marketing channels, and define realistic KPIs for each campaign.
Seasonal Social Media Marketing
Christmas is a highly social time of year, with many people using Facebook, Instagram, and other platforms to keep in touch with friends and family, shop for gifts, and organise their social calendars, so take advantage of this to connect with your target audience and develop strong festive relationships. The run-up to Christmas is the perfect time to run targeted campaigns with engaging visuals and festive offers to attract potential customers.
We recommend starting your festive campaign in earnest in November – any earlier and it clashes with Halloween – from which time you should start publishing Christmas-themed content and promotions across all your social channels, on a regular weekly or even daily basis. At the same time, take full advantage of targeted social media adverts to promote sales from social commerce, such as Instagram Shoppable Posts, which allow direct brand interaction and sales through the platform. When December comes, you may want to begin a social media and email marketing countdown series or advent calendar with daily offers and exclusive incentive content, drawing in the last-minute gift market.
In all seasonal expenditure on social media, monitor your budget carefully for each campaign, and allocate time to engage with customers in real-time to develop strong brand affinity and maximise your potential for social shares.
Seasonal Email Marketing
In 2023, emails are more of a 'workplace thing' than a channel that people use for personal interactions, but nevertheless, email marketing remains a tried and tested method for driving sales during the Christmas season, capitalising on people who are shopping when they should be working! You can use email marketing to support your festive content strategy by sending out pre-Christmas newsletters full of exclusive offers and personalised recommendations. Offering exclusive discount codes and online content can also incentivise customers to purchase from your business.
Seasonal Search Marketing / SEO
Christmas is an extremely competitive time on Google for retail businesses, so it's essential to fully optimise your website for mobile searches and local searches (e.g. through an up-to-date Google My Business listing) to make your business more accessible to customers looking for deals in their area. If your business has a physical location or is active in local Christmas markets and events, then publishing time-critical location-based content on your website can increase the visibility of your shop in search engine results and boost click through rates and footfall.
Be sure to explain what you're doing and when you will be there and explain the different services and products you will offer, as well as any festive seasonal promotions. Share any location-based content across your social media channels and link back to your site to help improve your traffic flow and search engine rankings. And in terms of keywords, long tail keywords and search phrases are a good match for Christmas as they will help customers find you who are looking for specific product descriptions, price brackets, and gift types.
Christmas Leftovers – Learning For The Following Year
For e-commerce businesses, Christmas doesn't end once you've eaten the last of the turkey curry and drained your last glass of Babycham. An equally important part of Christmas inbound marketing is to evaluate your results, paying close attention to click throughs, how well you achieved your KPIs, your return on investment, and total revenues. This will help you fine-tune your seasonal campaign for next year based on performance, learning from mistakes and missed opportunities, and scaling up successful campaigns to maximise brand exposure and ROI.
It's never too early to start planning for Christmas 2024! For more information about inbound marketing to boost seasonal sales, please get in touch with one of our sales specialists by making an enquiry today!
Image Source: Canva