Boost Your Sales With Pay-Per-Click: JDR Are Now A 'Google Engage' Adwords Agency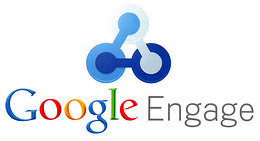 Pay-per-click (PPC) advertising with Google (called Google Adwords) is a fast, flexible and profitable way to attract new customers to your business.
JDR are now an official Google 'Engage' Adwords Agency which means that as well as being recognised by Google as a PPC management provider, we have access to a number of additional resources to help you get great results. These include:
A direct account manager with Google
Access to additional training resources for new features to keep you ahead of your competition
Adwords credit for your first campaign
How do you benefit from Google Adwords?
Google Adwords allows you to choose a daily maximum budget, plus a budget per click so you have complete control over your investment.
You also have complete control over:
Which keywords you target
What location (s) your ads appear in
What times of day or days of the week your ads show
What your ads say
Which pages of the website you send traffic to
Which devices you target (e.g. you can target iPhone users only)
Many businesses have poor experiences with Google Adwords at first. This is because Adwords is a highly sophisticated marketing program and with the wrong settings and without great management campaigns can easily lose money.
US Adwords expert Perry Marshall calls this the 'stupidity tax', and while this may sound harsh, at JDR again and again we find business owners and marketers running Adwords campaigns that are wasting money rather than making money.
Great PPC management takes time, skill, and requires a deep understanding of the Adwords platform – as a marketer when you hand this over to an experienced agency like JDR you release your time and will get a better result for less money from your ad budget (below is an example from one of our clients).

A well-managed Adwords campaign allows you to:
1) Track conversions – You can run a highly measurable marketing campaign that is focussed on conversions. These conversions can be sales (if it's an E-commerce site), contact form completions, email signups or phone calls. Whatever you consider to be a 'conversion' in your business, it can be tracked with Adwords and used to see which keywords convert, which ads, which locations, which devices, which landing pages and which times of day give you the best conversion rates. Good PPC management focuses on increasing these conversions so that you get more and more new customers each month from your Ad budget (for more help on conversions, use our 11 point website conversion checklist).

2) Run short-term promotions – for example at Xmas, Mother's day, Halloween or any other special occasion. Adwords allows you to switch on and off ads at will, so you can start a campaign two weeks before Valentine's day (if you were a florist, for example), and then stop it the day before.
3) Use product extensions to drive E-commerce sales – with Google shopping results soon to become available only to Adwords customers, if you have an E-commerce website it is imperative to start advertising here sooner rather than later.
4) Target a specific location – For local searches in your area, you can create use 'location extensions' which show your address below the ad as well as placing a blue 'pin' in the map to show where you are.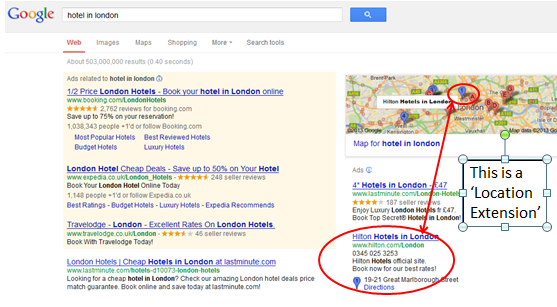 5) Target mobile users – You can run pay per click ads which only show up on mobile devices in a certain location. For example if you were a café, you could advertise just to people searching on their phones for a café within a one-mile radius. (Most people searching on their phones for a café are looking for somewhere to buy coffee – these are excellent prospects!). Adwords also has a 'click to call' extension which means people searching on a mobile phone or tablet can call you directly from the Google search results. Mobile-only advertising is also a great way to promote your mobile app, if you have one – for more information about apps and how to promote them read our free e-book 'The Ultimate Small Business Guide To Mobile Marketing'.
6) Experiment with new keywords – Organic SEO takes time, and Adwords allows you to test keywords before to check they will work for you before you invest lots of SEO time and resources into them.
7) Run a remarketing campaign – have you ever been on a website, only to start noticing ads for that company everywhere? In your email, on news websites, when booking train tickets… everywhere! This is not just coincidence, nor is the company in question spending lots of money to advertise everywhere. They are just spending money to advertise everywhere… to you. Remarketing allows you to show ads to people who've visited your website and not converted, it uses a cookie to track them as they visit your website and then follows them around the web as they browse other sites, showing your ads to them along the way. It's a fantastic way of improving conversion rates and looking 'bigger than you are'.
8) Experiment with image and video ads – Google has a network of over a million websites which will show its ads (called the 'display' network, or the 'content' network). These include YouTube, Yahoo, EBay, The Guardian, Amazon, The Daily Mail, and many more. You can create image or video ads to appear on these sites, and have them only appear in a certain location or to people of a certain age range or on certain types of websites. These ads are currently undersubscribed, the clicks are cheap and it represents a fantastic opportunity for marketers to gain exposure, credibility and conversions. Because you can use images and video rather than just plain text, you can also be much more creative with your ads.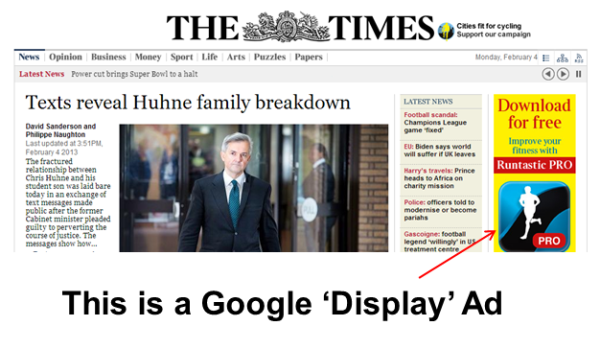 So get in touch on 01332 343281 or email us at info@jdrwebsites.co.uk to find out more about how Adwords can grow your business, and the advantages of working with an official Google Engage Agency.
Article by Will Williamson