5 Types Of Business Image Ideas For Instagram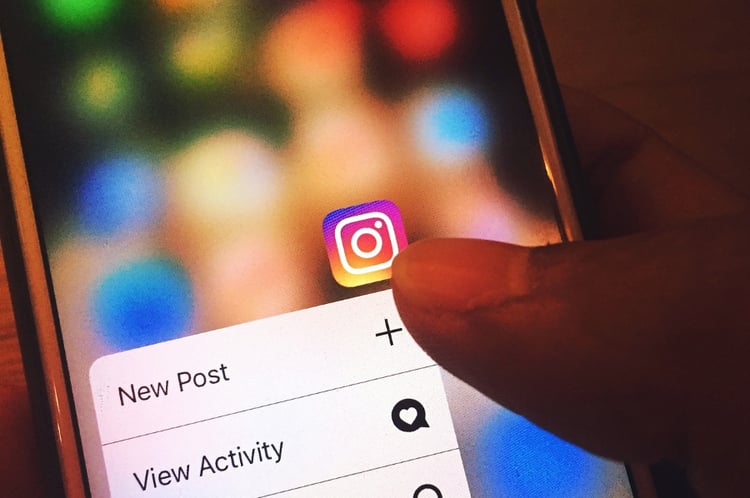 When small and medium-sized businesses consider which platforms to use for their social media marketing, they often miss out Instagram. In fact, a survey carried out by Manta in late 2016 found that, out of 1,402 small and medium-sized businesses, 76% didn't use Instagram. Why is this, though?
Instagram puts a focus on using images and videos in social media marketing and, if used correctly, can really help a business boost its marketing effectiveness. It's quite simple – using different types of images will help you make the most of Instagram. So, what type of images should businesses be using? Before we get started, it is also important to mention Pinterest – another image-based social media giant. Check out this article to see how Pinterest and Instagram compare to each other - Pinterest Vs Instagram For Business – Which Is Best?
Product Inspiration Photos
Perhaps one of the more obvious ideas. If you want to promote your products on Instagram, of course you'll want to have photos of them. However, there are different ways in which you can style the images to get the best results. For example, a clothing company bringing out a new range of jumpers with different patterns on may just take photographs of the products themselves.
What would improve these posts would be showing the inspiration for these products in the images as well. For example, for a jumper with watermelons on, the images could contain the product as well as a watermelon in the foreground or background. Another example would be a jumper with a sunset on it being worn by someone watching a sunset. These images are more eye-catching than just plain product photos and give viewers an idea of where your ideas have come from.
Products In Action
If you want to convince people that they should be using your products, you shouldn't just be telling them why – you should be showing them. As consumers, we like to see if a product can actually live up to its expectations by seeing it in action before we buy. This is a huge influence in our decision when buying a product.
Think about when children are getting ready to back to school after their summer holidays. Clothing manufacturers target parents with posts about how resilient and strong their products are as parents don't want to keep having to buy new clothes every time their children get them covered in dirt or make holes in them. Simply put, you want to the consumer to know the features of your products that set them apart from others and how they can solve certain problems. You can then tell them and show them proof with images or videos.
Repost Customer Photos
This is a great idea for promoting audience engagement. How can you promote your business and its product really easily? By getting actual customers to share their own images and then reposting them on your account, while giving them credit. There are so many reasons to this including:
It will show potential customers that you actually engage with your audience
The images may feel less biased as it is coming from the view of a customer, something other customers will relate to better
You have the creativity of all your customers – they can create images you may not have thought about creating
It gets your business and its products increased awareness
Other platforms can be used to promote customers sharing images and incentives offered for the most creative ones in order to get the best results from this method.
Competition Time!
Speaking of offering incentives, who doesn't love a good competition? The good thing about using Instagram for competitions is that you can include the competition itself, how to enter the competition, the prizes, and even an endorsement from the business owner, for example, for the competition all in one post. It looks very tidy on Instagram and makes your profile, and your followers' image feed look a lot less cluttered with special offers or competitions. It can get more potential customers to take notice of your business and follow you while not being so -in-you're-face that it puts off your current followers. It's simply a great place to host a contest for your followers!
Inspirational Images
Another brilliant form of image is an inspirational one. This could be an image that comes with a quote or one that is associated with an inspirational event. An underdog overcoming the odds, for example. There is no reason you can't occasionally throw your products or something about your business in there too, although it should be subtle and not happen too often. Don't underestimate this technique – it shows your audience that you're not all about shoving your products in their face.
Are You Intimidated By Social Media?
Instagram is a fantastic social media platform. However, there are many more social media platforms. Check out this article to find out more about the best social media platforms for businesses in 2017 - Which Social Media Platform Is Best For Your Business In 2017? A lot of small and medium-sized businesses shy away from using social media to their advantage. A lot of the time, this is due to them not being sure how to properly use it. Here at the JDR Group, social media optimisation is just one of the many services we can offer you to help your business achieve its goals. Please, feel free to get in touch.