2 Types Of Marketing Companies You Should Avoid & 2 Types You Should Trust!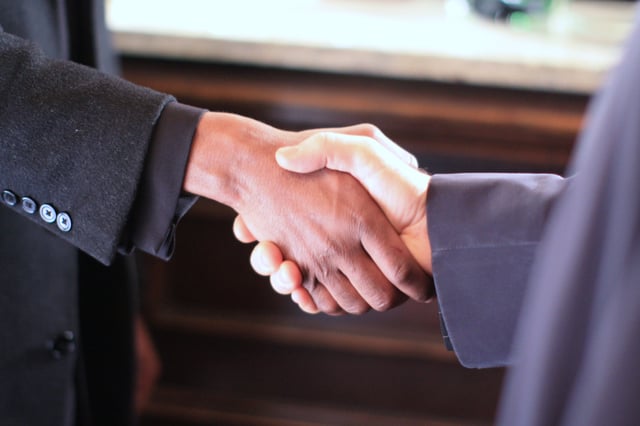 If you're a business owner considering hiring a marketing agency, there are probably a lot of thoughts going through your mind. What types of marketing are there? Which is best? Does the company need to specialise in marketing businesses in certain industries? Does the company have to be local to me? More and more businesses are turning to digital marketing agencies as time goes on. Click here to learn more about how digital marketing has taken over traditional marketing tactics. One of the most important questions you can ask yourself, however, is: can I trust this company to effectively market my business?
While there are many great marketing companies out there that can really help your business generate more leads and make more sales, there are still companies that should not be trusted. How can you tell if you can trust a marketing company, though? Different types of companies often have certain traits that can help you decide whether you should allow them to manage your marketing or not. Here are two types of companies you should avoid and two types you should trust.
Avoid – Companies That Make False Promises
As the old saying goes, 'if it sounds too good to be true, it probably is'. If a company is telling you they will double your leads in a week or guarantee you making twice the sales within a month and you believe them, you will probably be disappointed. Like many good things in this world, generating more leads and making more sales can take time. These types of marketing companies will have you believe that they will create amazing content for you almost instantly and new customers will come rolling in. This is not the case.
Effective marketing means taking the time to make sure that the content being created is actually of good quality. Compelling content won't see you instantly attract new customers either. It takes time for the content created to have a large impact on your business. For example, an SEO company needs time to help you build a good quality and trustworthy website and create compelling content. You won't just jump to the top of search results and any company that tells you otherwise may not be trustworthy.
Trust – Companies That Are Honest With You
Almost the opposite of the above type of company, this company will be brutally honest with you. With this company, you can get a much better idea of what you can expect from their services. This type of company will tell you the truth about what they can do for you, how quickly they believe it can be done, and how they think it will affect your rankings and lead generation.
Furthermore, they will be honest with you about how they can offer you the services they do. For example, while some marketing companies will say they can offer all the services you require themselves, many of them delegate some of the work to other businesses such as copywriters or web designers. These are other businesses that you may not even know exist, yet they could be handling some of your marketing. If you don't know anything about those businesses, you have no idea if they can do a good job and, therefore, may not get value for money. An honest marketing company will tell you what they do and what they can get other trustworthy businesses to do for you so you're not left out of the loop.
Avoid – Companies That Constantly Ask Questions
Some of the companies you'll come across in this category may be the same as the companies that make false promises. You may be thinking 'why is asking questions such a bad thing? Surely these companies are only trying to make sure they're giving me the very best they can.' This may be true in some cases but when you really think about it, isn't this actually a bad sign?
If a marketing company tells you they can deliver this and that but then are constantly in contact with you asking you various questions, they probably don't know what they're doing. Now, your industry sector may be a tricky one to understand but if you're constantly being taken away from your own work to help out the marketing company, you may as well hire your own in-house marketing team. If a marketing team tells you they can deliver a service to you, they should be able to do so without being in constant contact with you.
Trust – Companies That Lead By Example
When looking for a marketing company, one of the big factors you should consider is whether or not they actually follow their own guidelines. For example, if a marketing company is telling you to be trying to post on multiple social media accounts daily, you should be able to see that they are active on social media themselves. Click here to find out more about which social media accounts are best to use in 2017.
If marketing specialists are giving you advice about what you should be doing to help market your business, and they also do it for themselves, you can have peace of mind that what they're telling you to do actually works. These companies are trustworthy as they aren't just telling you what to do and what they can do, they actually show you how they implement it themselves.
Are You Ready To Choose The Right Marketing Company For You?
So, when looking for a trustworthy marketing company, you want to look out for the sorts of promises they make, how much they need from you and how they use the services and advice they give you for themselves. Now that you have a better understanding of what you should be looking out for when deciding whether you can trust a marketing company or not, are you ready to choose the right one for you? Here at the JDR Group, we don't make promises we can't deliver on, we don't bombard you with frustrating calls and we have proven experience implementing various marketing strategies. Get in touch with us today to see how we can help your business.