Website CMS Platforms: SAAS vs Open Source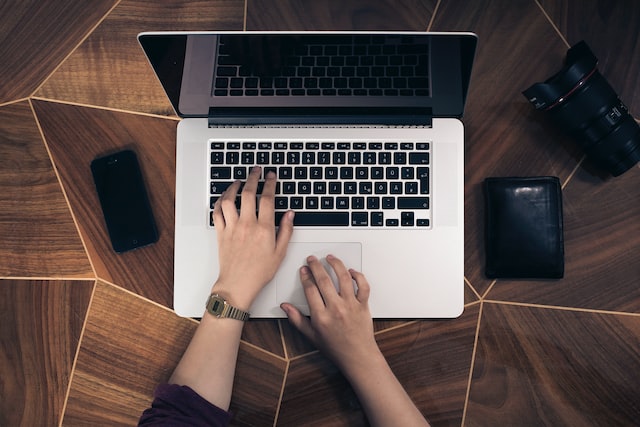 Most business websites are now built using a Content Management System (CMS), which is a software platform that lets users design, create, and manage their website without having to deal with the underlying code. Using a CMS avoids you having to build a website from scratch using HTML, CSS, JavaScript, and other coding languages – or paying a technical specialist £thousands to do so on your behalf. The advantages of using a website CMS platform – in terms of time and cost savings alone – are difficult to argue against. However, there are two types of CMS platform: Open Source and Software as a Service (SaaS). Which one should you choose?
Open-source CMS
An Open-source CMS is a free to download software application that is maintained by a community of developers working collaboratively, but without centralised direction. The source code and interface are publicly available to use and modify for free – hence open – and are not owned by a single company. A typical open-source CMS is easy to learn but hard to master, with thousands of third-party plug-ins available, and almost limitless potential for customisation. In practice, most SMEs still need to hire a specialist web developer to create an open-source site.
The best-known open-source CMS is WordPress, which accounts for over 455 million websites worldwide, alongside Joomla, Drupal, Magento, and many other smaller systems.
Advantages
Cost savings: Open-source CMS platforms are available as free downloads without ongoing fees or obligations.
Customisation: Open-source CMS platforms usually have many paid and free plug-ins and templates available, covering everything from online security to ecommerce functions. This lets businesses build complex multilevel sites using a combination of off-the-shelf plug-ins and code-level modifications by specialist web developers.
Accessible code: You are free to tinker with the code on an open-source platform. This is an advantage if you need to change developers or choose a different agency to manage your website, since the code is easily accessible.
Community support: Open-source CMS platforms are developed by a large and often enthusiastic community of experts. The best platforms and add-ons are improved and updated often to better cater to user needs. Because they're so widely used, there's plenty of information online if you ever need support. However, the downside is that direct support isn't as easy to find, and it certainly isn't always free.
Disadvantages
No implementation support: To find your way around an open-source CMS platform you will either need to commission a professional web developer, undergo training yourself, or do your best through YouTube videos. No formal implementation support is available through the platform, although the developer community is typically friendly and helpful, and will respond to enquiries promptly.
Potentially high development costs: Although the platform itself is free, the costs of plug-ins and private support can add up quickly, and you'll need to spend time choosing the best option and keeping on top of frequent updates.
No automatic updates: The responsibility for keeping your open-source website up-to-date sits squarely on your shoulders, and as your plug-ins are all developed by third parties, there is a high risk of updates creating compatibility issues between plug-ins. There are also many security risks associated with out of date and unsupported plugins.
No universal quality standards: With no single company in direct control of content direction, it is hard to assess the quality of individual plug-ins, advice, and support services to gauge the best value for money. While there are many thousands of self-styled 'WordPress Developers', for example, there are no manufacturer-accredited partner agencies approved by WordPress itself.
Costs for hosting, domain registration, tech support etc: You will need to find a web hosting provider to host your open source site and lease a suitable domain name.
Long development lead time: Depending on company size, your specific needs and the open-source platform you choose, getting a CMS up and running could take some time – even months for the most complex scenarios.
SaaS CMS
An SaaS CMS platform is a cloud-hosted web development interface that is accessed by users in exchange for a monthly subscription, which usually covers content creation tools, design, publication, and hosting in an inclusive package. Unlike open-source, SaaS CMS platforms are proprietary solutions, owned and maintained by a specific company which charges for access – although there may still be a developer community and third-party plug-ins.
Popular SaaS CMS providers include Squarespace, HubSpot (CMS Hub), and Shopify, and their use is growing in popularity among small businesses.
Advantages
Paid service: Readers attracted by the low entry costs of an open-source CMS may be surprised at us placing the paid nature of SaaS solutions as an advantage. However, it must be remembered that the costs associated with open-source websites can be high and difficult to quantify. In contrast, the cost of an SaaS CMS is predictable and, moreover, includes everything you need to establish and maintain a business website, with no hidden costs. Your monthly subscription allows your provider to deliver a responsive and personalised service, and to maintain their CMS platform at a high level of functionality and efficiency. You have no maintenance responsibility.
Regular updates: Your provider will issue and implement regular updates to address glitches and improve performance and roll them out automatically – saving you time and money.
Guarantees compatibility: While there are usually a range of optional modules, plug-ins, and features available for SaaS sites, these are all either developed directly by the vendor, or by manufacturer-accredited third parties. This ensures cross compatibility between tools and avoids performance issues on your site.
All-inclusive: An SaaS CMS service includes web hosting and domain registration, as well as design, maintenance, and technical support. You may be able to optimise images, store data, publish blog posts, and edit video files from within the programme without having to use other applications.
Cloud-based data resources: SaaS CMS systems are hosted on the cloud, so there are fewer equipment and maintenance expenses for you. You won't need to store your website files, images, and content on a physical computer (or third-party cloud service) and upload them using an FTP (file transfer protocol) but instead can update and view the website from any device with an Internet connection.
Scalable solutions: In most cases, SaaS CMS platforms are priced on the number of users and how many websites they power. This makes them easily scalable should your needs change, or if you want to create SEO landing pages or microsites for specific campaigns.
Better security: You can customise many aspects of an open-source CMS but if you don't keep up with updates, you could expose your entire website and your customer data to hackers. WordPress might be the most popular CMS, but

it's also the most hacked.

On the other hand, SaaS platforms offer the highest security standards, since vendors have dedicated teams and technologies that monitor threats and vulnerabilities around the clock. The best vendors will also have a contingency plan should a security breach occur.
Integration: SaaS websites integrate well with digital marketing tools, with many having inbuilt features to improve your search engine visibility and generate leads.
Disadvantages
Costs: SaaS website subscriptions are usually quite cheap, but some premium services, such as HubSpot, can be expensive – especially if you combine your website CMS with CRM and marketing tools.
Locked code: SaaS websites use a proprietary code and development interface that cannot be modified except by vendor-approved technicians. This makes it difficult to customise your site at a fundamental level should you need to – although the number of templates and modification options available normally make this a moot point for all but the most complex websites.
Difficult to migrate: It can be difficult to migrate an SaaS website over to a different provider should you discontinue your subscription, and in some cases you may not be able to physically download your website files.
Making the right choice for your business
If you already have a successful, well-functioning open-source website in place, there's no need to fix what isn't broken. However, if you are dissatisfied with your open-source site, or are looking to upgrade from an older HTML website, in most cases the convenience and integration potential of an SaaS platform outweigh the few minor disadvantages. Using an SaaS CMS platform gives you better cost control, better security, and, ultimately, more flexibility than using an open source system – which in many cases present the same expenses and difficulties as maintaining a website from raw code.
For support making the best choice of CMS platform for your business or to find out more, please call 01332 215152 today.
Image source: Unsplash