Could Using Marketing Automation Tools Help You Retain More Customers?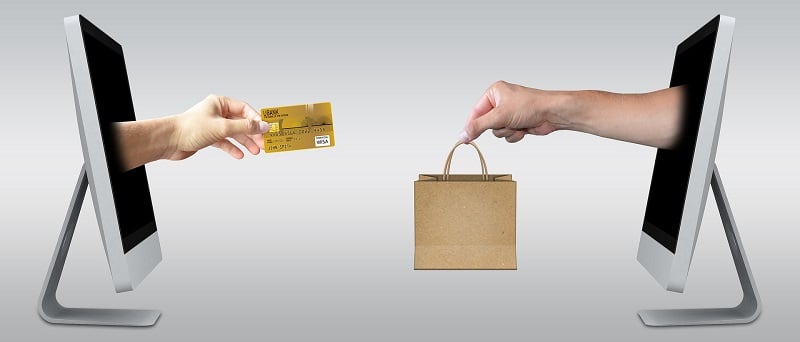 Most business owners are aware that it costs less to keep an existing customer on board than it does to attract a new one. However, planning and executing successful customer retention strategies can be time-consuming and engaging with clients at inappropriate times or in the wrong way could have a negative effect on your business. So, could marketing automation be the answer? Let's examine the issue in more depth.

Customer Retention Strategies – What Should They Involve?
When the words "customer retention" are mentioned, many people might think about the promotional material they receive from companies they've bought from in the past or when their contracts with businesses are coming up for renewal. Today, however, successful customer retention strategies don't involve churning out occasional generic emails. They are much more complex and sophisticated than that.
Rather than simply pushing sales, you need to engender loyalty in your customers by nurturing your relationships with them. That means making them feel valued from the moment that they come into contact with your business. In order to do that, you need to thoroughly understand them and the purchasing journeys that they make. You can then ensure that you're sending them messages that they're likely to respond positively to at appropriate points in their journey, boosting their trust in your company and their confidence that it can meet their needs.

Customer Surveys
A good example is the automated customer survey which could be sent to collect individual feedback. This email could be triggered by a customer reaching a certain milestone (in terms of number/value of purchases or length of time as a customer, for example), and follow up actions could then be tailored based on their responses, to improve the customer's experience going forward.

Customer Feedback/NPS Scoring
Asking customers to rate you out of ten allows you to establish a baseline for general customer satisfaction and monitor trends in either direction. NPS (Net Promoter Score) is a well-known methodology, and you can automate the emails to customers to get their scores/feedback. You can then use automation to trigger actions for high scores (such as a thank you message) or for low scores (for example, an internal alert to a senior manager/director to let them know a customer is not happy).

Review & Referral Requests
Based on your customers responses to surveys, NPS scores or on completion of projects/jobs/product deliveries, you can also automate review requests to build up positive reviews of your business on third party websites (like Google or Facebook) or to send referral incentives.

Welcome Emails & Onboarding
When a new customer joins or starts work with you, you can use automation to send a welcome email with useful points of contact, resources or tips on how to get the best out of your product/service. You can also automate requests/reminders for important paperwork to be returned or for information to be provided.

Upsells & Cross Selling
Automating upselling & cross selling is a great way to increase revenue – for example if a customer purchases equipment from you, you can automate follow up emails to encourage them to take out a service or maintenance plan, or to buy consumables, and if a customer purchases a product, you could then recommend a related or complimentary product automatically.
By building strong relationships with your customers, you can lower your churn rate and improve your chances of upselling or cross-selling your products or services, enabling you to increase your profits in a cost-effective way.

How Can Marketing Automation Help You To Reach Your Goals?
One of the main reasons why marketing automation is becoming increasingly popular is that it can make your operations more efficient. Once you've decided on your strategy, you can use a marketing automation platform to deliver appropriately targeted content to customers when they are most likely to appreciate it. This could mean sending them sales emails, but it could equally mean allowing them access to engaging website content, e-books or even videos on topics that will appeal to them.

Is Marketing Automation Impersonal?
You may be concerned that by using automated processes, you won't be able to make your customers feel like individuals, but today's marketing automation tools allow you to personalise the messages that you send. A number of commercial studies have shown that personalised content is more effective than non-personalised content, so we recommend you take advantage of this option whenever you can.
Not only can utilising marketing automation tools help you deliver your customer retention strategy in a seamless manner, creating positive experiences for your customers, it can also help you to gain better insights into their requirements and behaviour. By analysing the data that the platform collects, you can discover which types of communication work, what interests your customers, and how they're likely to respond to particular campaigns. That lets you continually develop your strategy to improve the results you get.
Helping customers feel comfortable during the onboarding process is critical – no one wants to feel like another buyer in a long line.

Find Out More
If you decide to incorporate marketing automation into your customer retention strategy, we recommend talking to a business growth expert first. At JDR, we can help you to develop your plans and ensure your chosen tactics work for you. Call 01332 343281 today to speak with one of our marketing specialists.
Image source: Pixabay