Four Proven Online Lead Generation Techniques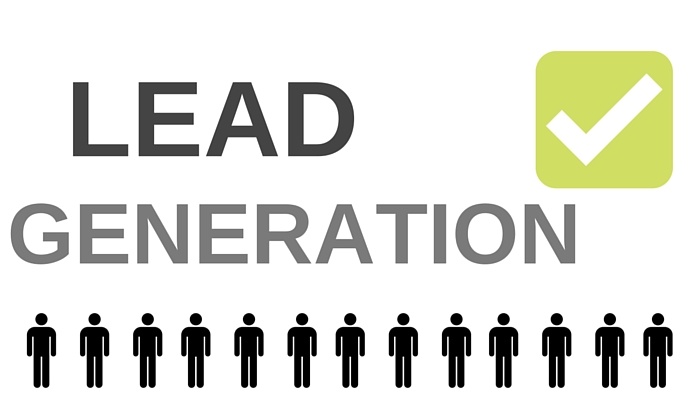 While B2B leads generation does have tried-and-tested methods, sometimes something a little more creative is needed to shake things up. B2B lead generation through sign up forms, simple landing pages and newsletter signups will work, but creating something that is more interesting can help boost leads and be more engaging.
1) Offer Something Unusual
The typical advice for B2B lead generation is to offer something to website visitors, such as a dry analysis of sector trends or access to databases. Why not offer something a bit more exciting? You can present factual, relevant data in a fun infographic or video that will get the point across, while being a bit more engaging than a sheet full of numbers. Best of all, this type of lead generation is easily shareable, with re-shares more likely to occur on social media outlets. This will create even more lead possibilities.
2) Answer Questions and Get Talking
Though sharing expertise is a common part of B2B marketing, often this sharing is limited to the corporate website and newsletter output. However, there are other sites where businesses can get involved by giving useful answers. Quora, for example, is a question site that allows you to give helpful answers to users (and get a good backlink to your website, drawing leads in).
LinkedIn is also a useful forum for answering questions and getting involved in the conversation. You can now become involved in large conversations between industry professionals, and contribute news and ideas that will be useful to others. Your contribution level is actually monitored by LinkedIn itself, so you will know exactly how much effort to put in. Try to spark a discussion and get a debate going to really shine, and you will be able to promote your business naturally. Lead generation will be more organic when using this method, and thanks to the nature of LinkedIn, you can see exactly who your target audience is and what they are like.
3) Monitor the web for mentions of your business or brand, as well as relevant keywords
This is a simple way of getting the word out on your business or brand, as well as strengthening your reputation as a company. By monitoring mentions of your brand or business, you can jump in on discussions about your products or services and give helpful answers. You can use this method to draw people's attention to products and services that you offer that they may not be aware of. Additionally, keeping your eye on relevant keywords means you can become involved in conversations on social media or industry forums and create leads generation opportunities that way.
4) Guest Post on Industry-Led News Sites and Blogs
Putting your knowledge out into the internet is an excellent way of generating leads that will seem natural, rather than forced. Contributing an article, an opinion piece or a blog post on an industry-relevant news site or blog will help boost links back to your corporate website. It will also establish you and your business as an industry leader. Offering real solutions to industry issues, or to common issues found by customers or clients.
This information is likely to be shared widely through the platform's own social media channels, which in turn will increase the pool of potential leads. Essentially, the hosting platform or news site does the hard work of marketing your contribution for you - all you have to do is ensure that you perform as much research and legwork as possible to create something of real value to the potential B2B customers or clients who will be reading your contributed content.
At the end of the day, the most proven means of generating leads is to surprise and delight your website visitors with relevant and unique content. This doesn't mean you need to reinvent the wheel each time; there are proven methods you can use to get results. The key is how you make use of these channels to engage your customers on a personal level, as this is where the lead generation magic happens.