Five Effective Tips On How To Generate Sales Leads For Your Business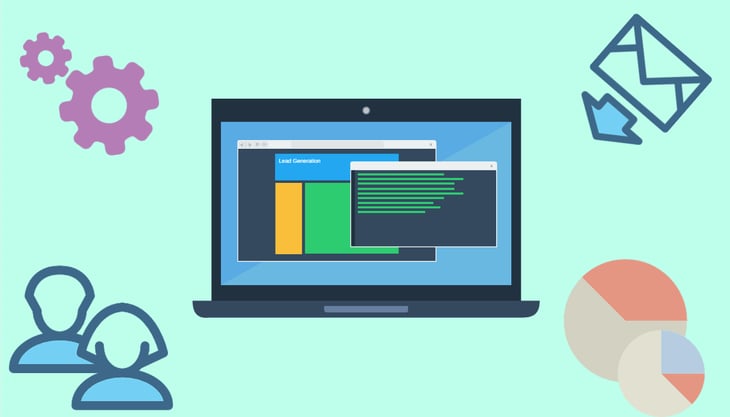 With so many options on the market, it can be difficult to decide how to generate sales leads for your business. However, there are some tried and true ways of making sales that have been put forward by experts in the sales arena.
If you are wondering how to generate sales leads online, look no further than the tips below:
1) Engage with social media
Sales managers are often concerned that quality sales leads will not be the result of social media engagement, but it is a good tool for putting feelers out for potential leads. Raising awareness on social media is relatively easy and fairly cost effective, which means it is a worthwhile avenue to pursue. For B2B sales, try putting out offers and discounts for those following and engaging with your business on Facebook or Twitter.
LinkedIn is a particularly useful tool for generating sales leads, as searches can be very specific and will yield a method of contact immediately. Traffic from LinkedIn is renowned as being easy to convert into solid leads, making this an excellent choice for those looking to find out how to generate sales leads online. Here's some great LinkedIn tips: Top LinkedIn Tips To Improve Your Business Lead Generation
2) Get testimonials and inspire referrals
Your website should be a good conversion tool, and one way to make it work for you is to put testimonials from current and former clients on the site. Creating a sense of trust and faith in the business will go a long way to getting potential clients to engage with your products or services. When asking current clients for testimonials, offer them an incentive to refer people that might be interested in your business. The trust in the relationship with your current clients will extend further along the network chain, making it easier for you to land sales. Credibility goes a long way in sales.
3) Host webinars and live events online
Providing potential clients with useful networking opportunities and information is an excellent method for generating new leads. Create a webinar, training or Q&A event online, and invite fellow experts along to speak. Offering an incentive to interact with your business and learn more about your services or products will start potential leads down the path to conversion. You could also create a buzz around your brand by launching a new product or service through Twitter. Host a live question and answer session on Twitter where you invite people to follow you and pose direct questions, using a product specific hashtag. This can be a good source of new business leads that go on to convert into sales.
4) Pay for SEO, SEM and PPC marketing
Search engine optimisation, search engine marketing, and pay per click efforts are proven to boost sales efforts for B2B organisations. As they all rely on building your presence on search engines (Google in particular), we've covered all three topics under the same category of lead gen techniques.
PPC and SEO campaigns are the most effective method for generating leads because when businesses search for services they need; they use search engines to find the contractors they require. According to some studies, 90 percent of customers or businesses use search engines to find services and products, making a solid web strategy a vital part of lead generation. Putting money into campaigns that will boost your business' presence on search engine results will lead to higher levels of traffic and a higher chance of generating leads. Pay per click advertising is a handy way of gaining instant results if you are looking for leads in a hurry. SEO requires a longer term approach and you do not always see results straightaway, but it does work out as an extremely cost effective form of marketing in the long run.
However, search marketing campaigns have to be targeted specifically, or they risk being less effective. Use long-tail keyword phrases specific to your business to capture the potential leads that are very likely to use your services or products if directed to them, and slowly work towards being in a position to use shorter search terms that are more competitive. Consider combining this with online advertising, such as re-marketing, to draw in interest and generate leads. Better search engine ranking results should soon follow a targeted, well thought out campaign strategy. Here are some top SEO tips you can implement today - 6 Effective But Simple SEO Tips That You Can Implement Today To Help Increase Rankings
5) Work with partner businesses for mutual benefits
As a business, you should be able to find vendors that will have complementary services or products that could be offered alongside your own. Building links with related but non-competing businesses that could help you to launch your own products or services can be useful when seeking to offer your potential leads something to engage with. There can be a rich crossover in potential leads between yours and your partner's target market. Consider hosting events or online webinars with your fellow businessmen to generate interest through cross-promotions and co-marketing, and both businesses will mutually benefit.
Now you should know how to generate sales leads for your business. Follow the tips above and dedicate time and effort to your endeavours, and sales will soon follow. Lead generation should be viewed as a long term investment of time and resources. There are numerous pitfalls to avoid and various different channels to try, some of which will work better for some businesses than for others. At JDR our team of inbound marketing specialists have solid experience helping a range of different customers successfully generate high-quality leads. To find out more please don't hesitate to give us a call, or visit our main website for more details.