Boost Your SEO Efforts With A Business Podcast!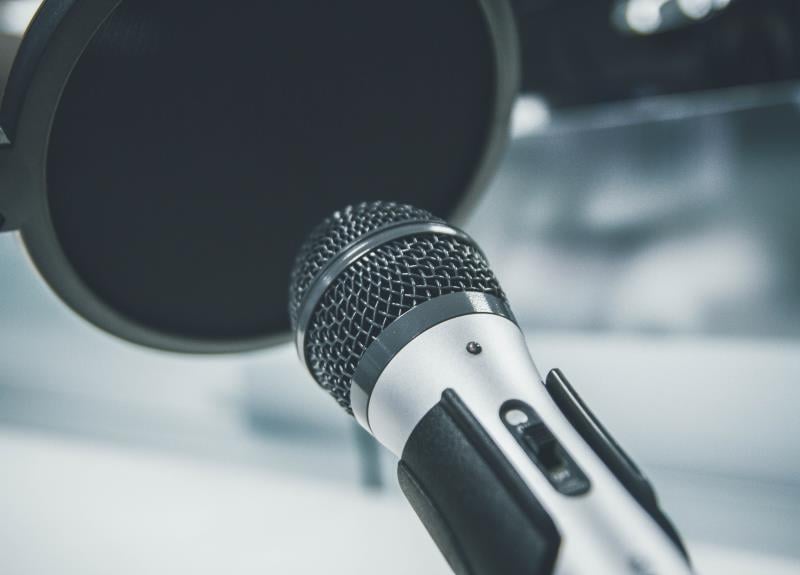 In this modern and hectic world we live in, people are extremely busy bustling and dashing around. A lot of us live tireless lives, whether it be commuting to work, taking the children to school, going to see relatives, etc. Of course, some are busier than others and your business target market may fall into that bracket. If you're a B2B business, a portion of your target customers will likely be business owners and business owners as people are often very busy.
Because of this, podcasts are increasing in popularity. With more and more people struggling to find the time to sit down and read about their interests, they are listening to them on the go in the form of podcasts. I bet you're even subscribed to a couple, right?
Here are a few podcast stats to get this point across even more...
"4.7 million adults, in the UK, have listened to any type of podcast"
"The largest podcast age demographic in the UK is 25-34 year olds with a 40% share of the total UK podcast audience. This is closely followed by 35-54 year olds at 29% share."
Stats taken from: https://newmediaeurope.com/uk-podcast-statistics/
As you can see there is a great opportunity for you here to build your brand, grow your followers and boost your SEO efforts and marketing! Now you're probably asking yourself how to get started? Here's how...
1) Get Set Up
Before you start podcasting and building your brand you need to ensure you are properly prepared and set up for the task ahead. The first thing you need to do is invest in some decent recording equipment that you can use with a laptop or PC. Yes, you could start off just recording the podcasts on your mobile or laptop directly but you'll achieve far better sound quality with proper equipment. In the podcasting environment, poor sound quality is a huge turn off!
After you've got the right equipment you'll want some audio editing software. There is freeware and paid software available so just carry out some research and find a package that's right for you. Most of this software is simple to use and after watching a couple of tutorials on it you'll be good to go.
2) Map Out Some Content
Once you're all set up you can start mapping out some content ideas. Sit down with some of your team members and have an open discussion about your target markets goals and challenges. Your sales team, marketing team (if you have one) and customer service team should be able to provide insight and value here. Also, take a look at other businesses in your industry, see if they're podcasting and check if they've got any popular recordings. Another thing you could always do is turn an old blog post (if you have a business blog) into a podcast. Here are some further ideas that can make great podcast content:
How To's
Step by step instructions
Trending items in the industry
Quick tips
Weekly roundups
Interviews
Q&A's
There's lots more you could talk about but those are just a few ideas of different content formats to get you started.
3) Create Your Accounts
Finally, once you've got set up, mapped out some ideas and are nearly ready to go you'll want to get some podcast accounts set up. Some of the most popular places to start are iTunes, Spotify, Soundcloud and Tunein. There are many, many others, but it's best to just start with the most popular sites first.
After you've set up your accounts make sure to optimise them. Here are a few things you should be able to do:
Add a nice profile image of your logo.
Optimise the about me or description section with a brief introduction to your company and the services you offer.
Add a link to your website if possible.
Add tags to your account. These should be keywords that are relevant to your services.
Also, when uploading any podcasts you should optimise:
The title – include a relevant keyword if possible
Description – link back to a relevant page on your website
Tags – include keywords that are relevant to the podcast
Start Podcasting!
Now you're all set to start podcasting, growing your brand, boosting your SEO efforts and getting more new leads and enquiries. If you have any questions about podcasting for your business or would like some more tips and advice then email info@jdrgroup.co.uk or call us on 01332 343281.
Finally, make sure you subscribe to our podcast for marketing news, top tips and more to get the edge on your competitors.