Who Uses Social Media Marketing?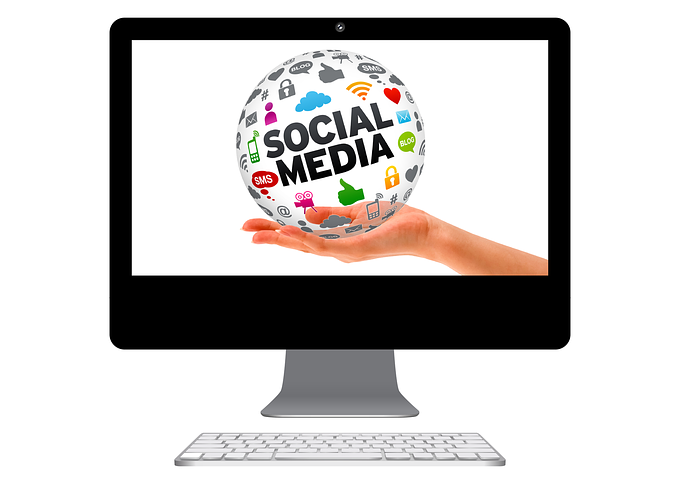 The question of who uses social media marketing is a common one among small businesses. With a limited marketing budget, it is natural to want to target your resources at the most cost-effective techniques. Does social media marketing fit this picture? Our opinion is that, yes, it does.
Social media marketing is now used by a representative cross-section of small businesses in all industries. Even a small investment of time and money can greatly increase your online profile and start bringing in new leads to your business. At JDR we have seen the boost that social media can give to a marketing strategy, even if it isn't our client's primary focus.
If you haven't yet approached social media as a marketing tool, we recommend you start with the 'big three' platforms; LinkedIn, Facebook and Twitter. If lead generation is your goal, start by getting yourself established on LinkedIn, and then move on to the other two.
LinkedIn For Small Business
It is a misconception that LinkedIn is the preserve of large corporations. It's not. LinkedIn presents networking and lead generation opportunities to small businesses that are not matched anywhere else – at little or no cost. Start by setting up a LinkedIn company page for your small business in addition to your personal profile. This won't cost you a penny.
Then search for a LinkedIn group with ties to your local area or industry. An average LinkedIn user is a member of seven groups, but there is no reason not to join more. A lot of LinkedIn users use groups as a search tool when researching potential suppliers or business partners, so join as many as are relevant. However, you should only aim to participate in 3 to 5 groups on a regular basis, to avoid spreading yourself too thinly.
Begin to build up your profile on LinkedIn by posting blog articles on the platform, and then reach out to contacts to secure endorsements. Before long you will be in a strong position to leverage your position on LinkedIn for lead generation.
Learn more about LinkedIn with this great article - How To Effectively Use LinkedIn For B2B Marketing.
Facebook For Small Business
Getting started on Facebook for a small business also involves setting up a company hub page. This makes your business discoverable on Facebook search results and lets Facebook users connect with you through likes, shares and direct messages. Millions of small businesses have a presence on Facebook, with some tradespeople and micro-businesses using their company page in lieu of a website. We don't advocate this approach, but we can guarantee that virtually all the decision-makers you need to make bridges with will have a Facebook profile. The size of your potential audience is the big reason why all small businesses should be using Facebook. Once established, you can use your company page for promotions, customer service, advertising new content and sharing videos.
Twitter For Small Business
Twitter is the best of the main social media platforms for regular, real-time communication with your target customers. It allows you to engage with trends and become part of a market conversation. It is a mistake to use Twitter as a direct sales tool, as this will quickly turn people off, but for increasing brand visibility you really can't beat it. You can search for new customers using Twitter's advanced search functions, which sifts through the millions of tweets that are added to the platform on a daily basis. This will help you identify influencers in your industry, who you can start to connect with through selective follows. It is easy to get lost in a flood of content on Twitter, so the key is to keep it organised. Make a note of the users whose posts get regular retweets and earmark these as people to connect with. You can group your influencers into a private list to keep track of their tweets and engage with their content.
Twitter also offers opportunities for small businesses to get involved in local networking organisations. Important journals, investors and Chambers of Commerce frequently have Twitter accounts that act as a hub for networking within your industry.
Make Social Media Work Harder For You
Social media marketing has the potential to yield one of the best ROIs for small businesses. All three main platforms offer attractive paid advertising opportunities, as well as the potential for organic leads. It is often helpful to have a knowledgeable partner on your side to help you make the best decisions for your strategy with social media. This is why our B2B marketing services feature social media marketing as one of our core focuses. Our aim is to use every opportunity to put you in front of your customers and get the best reception for your brand.