Why You Should Trust A Marketing Company With Your Business Marketing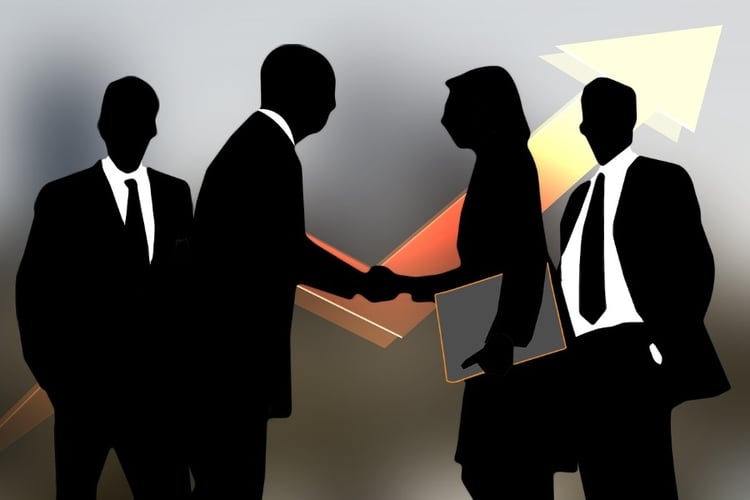 Many business owners won't feel it is necessary to hire an official agency to look after their marketing as many don't see marketing as a priority at all.
However, in 2017, it is more important than ever for businesses in any industry to have an efficient online presence. This is driven by achieving quality sales leads, increased website traffic, a large follower base and subscribers.
A marketing agency will come with varied skill sets, some of which you may have never even seen before! They will have endless amounts of advice, ideas and suggestions to contribute to your future campaigns, based on your brand voice, key messages, content and demographics.
Expertise
Digital marketing specialists go far and beyond in regards to their expertise, such as:
SEO
Content Marketing
Social Media
Branding
Paid Media
Email Marketing
Pay-Per-Click
Analytics
The top campaigns out there depend on a large, well lead, and experienced team, rather than a single person juggling an entire company's marketing strategy, alongside other various tasks. A marketing agency will have enough knowledge from previous projects to reduce the chances of committing errors and making mistakes.
Not many business owners, especially those in the trade industries, will have insight into things such as Pay-Per-Click and SEO. These sectors take a while to not just grasp an understanding of, but also be at a specialist level in which team members of a marketing agency would be.
Prioritise Your Workload
Do you and your team struggle to manage the day to day tasks of running a business? Are you having to decline jobs and work due to being physically unable to be in two places at once?
Well, this could be a sign that your company is ready to take the next step and hire a marketing agency.
Agencies come with plenty of benefits, but them having stacks of time to put all of their energy and attention on a strategy for you is arguably the main advantage. They will achieve more in less time, and tasks won't be prolonged. Because of this, better and more positive results will be delivered.
An agency taking care of your marketing will mean you have plenty of time and staff spared up to focus on what your company is really about – the service you provide!
Latest Technology & Trends
Business owners and in house marketing departments are not likely to have the time for continuous digital research, whereas agencies will be constantly up to speed, following the latest technologies, trends, patterns, and developments.
Today, there are a record 4,000 online marketing platforms and programmes available for anyone to utilise and grow their business. However, most people will not have the latest technology and trend knowledge to understand how to put these into practice effectively.
According to Matrix Marketing Group, only 46% of companies are investing time and funds into developing their digital skills, therefore they will not be up do date on the ever evolving successful tips and tricks within the marketing world.
Outsider's Perspective
If an in house company team member is designated multiple jobs, alongside the marketing of the business, then it is easy to lose sight of the bigger picture. An in house marketing manager may not feel comfortable in voicing their true views and opinions, therefore an outsider's perspective from a marketing agency is very valuable. Also, working somewhere and knowing the business inside out can have a negative affect at times, creating a bias view and not observing things from the audience's viewpoint.
Here at the JDR Group, we believe in a culture of honesty, and that's why we won't promise you things that aren't plausible. If you have any questions, or you'd like to discuss one area of marketing in particular, then please feel free to contact our friendly team of experts today on 01332 343 281 or submit an enquiry through our contact form.